Breaking: Israeli Defense Ministry Claims It Notified US Before Banning Palestinian NGOs
Ministry also claims it offered "intelligence" they were terror groups, State Department denies prior notice
Israeli right-wing journalist, Yossi Yehoshua tweeted that a defense ministry official told him that Israel  had notified the US before designating Palestinian NGOs as terror groups; and that it had also provided "evidence" to support the decision.
בכיר במערכת הביטחון: גורמים בממשל האמריקאי עודכנו מבעוד מועד בכוונה לבצע את ההכרזה וקיבלו לידיהם מידע מודיעיני בנושא

— יוסי יהושוע (@YehoshuaYosi) October 23, 2021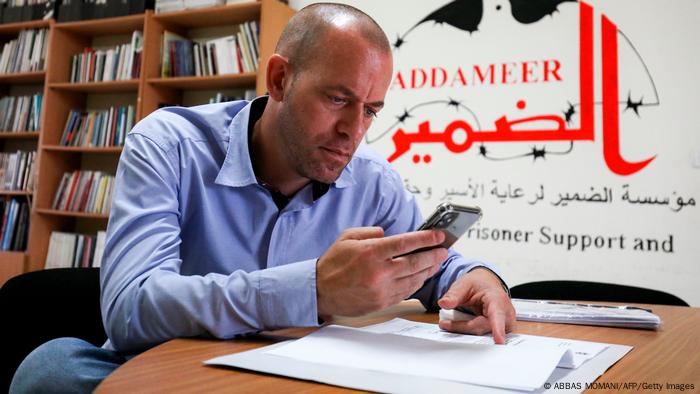 This directly contradicts Ned Price's statement yesterday that the US was not given advanced warning of the announcement (see yesterday's post linked above).  I asked the State Department to respond to the Israeli claim and a spokesperson refused to comment beyond Price's statement.
There are many reasons to doubt the Israeli claim.  The primary one is because it echoes a similar claim made by Israel after its warplanes destroyed a Gaza apartment tower last May, claiming the building housed terrorist operatives. After an international outcry over the incident, the US felt pressured to respond. The Israelis pre-empted the outcry by claiming it had provided evidence to the Americans to support its claim of terror activity.  Sec. Blinken confirmed that information had been passed through intelligence channels. But he refused to confirm the nature of it or whether it was persuasive or even credible.  This left the Israelis hanging out to dry.   And no one was satisfied with the Israeli claims, as the media outlets whose offices were destroyed rejected the Israeli assertions categorically.  But in the meantime it deflected criticism for a few days and served a useful purpose.
Today's claim is a similar attempt to stave off global outrage.  It's a feeble attempt to double down on an ill-considered decision which will likely (depending on how insistent the US is) be rescinded.  It's a question of how long before the Israelis realize whatever political benefit there may be at home by currying favor with far-right voters is no longer outweighed by damage to Israel's reputation on the world stage.  Apparently, not enough damage has been done (yet).
UPDATE: Israeli Security Minister Omer Bar Lev criticized Gantz's declaration, saying it was never even presented to the Israeli cabinet (Hebrew) before it was issued; and that "raised serious questions."
The defense ministry now promises to send a special envoy to the US to present the secret intelligence data which "proves" that the NGOs are terrorists.  The ministry says the evidence is air-tight and "cast in concrete."  I suppose it may be made of the same concrete which Israel pulverized to bits when it destroyed the Gaza apartment tower last May.  And I hope that US intelligence officials will treat it the same way when they see it.
In a final irony, Judeo-fascist Itamar Ben Gvir sits in Knesset and the racist thuggish Lehava has not been proscribed as a terrorist group.  Maybe Gantz should pay more attention to Israeli terrorists who actually engage in violence, than Palestinian NGOs non-violently protecting democratic rights.
In fact, I call upon the US and EU to identify Israeli fascist and/or terror groups and individuals, and designate them formally as proscribed.  Among them (and feel free to add your own "favorites" in the comments).  If Israel wants to name and shame Palestinian NGOs, let's demand it receive the same treatment:
Yesha Council
Honenu
Shurat HaDin
Lehava
Ateret Cohanim
Elad
Regavim
Im Tirzu
NGO Monitor
Central Fund of Israel
Hebron Fund
Ad Kan
Bentzy Gopstein
Baruch Marzel
Itamar Ben Gvir
Yehuda Glick
Betzalel Smotrich
Rabbi Dov Wolpe
Rabbi Yitzhak Ginsburg
Rabbi Shmuel Eliyahu
Rabbi Dov Lior