Ben Gurion Longed for a Zionist Thief, Now Israel is Run by Them
In the early days of the Yishuv, its cultural and political leaders and were heady with the task of nation-building. Unfortunately, they were nowhere near as high-minded as America's Founding Fathers (with all their flaws). Israel's first national poet, Chaim Nachman Bialik said the dream of Zion would be redeemed when there were Jewish thieves, prostitutes and police. David Ben Gurion offered a slightly different perspective when he crowed that Zion would be complete when prostitutes and thieves all conducted their affairs in the Hebrew language. Perhaps Zionism and Israel would be better off if their founders had a bit more of the high-mindedness of the Founding Fathers, and a bit less of the spirit of the street hustler.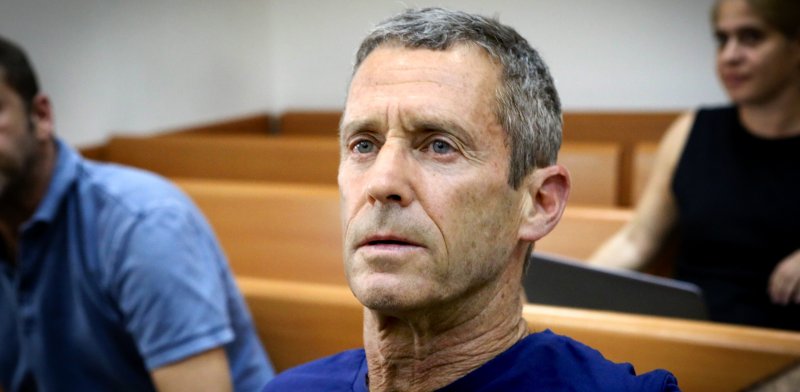 I was reminded of these stories when I read that one of Israel's many oligarchs, Beny Steinmetz, had employed the notorious Israeli dirty ops firms, Black Cube, to dig up dirt on a Brazilian mining company which was suing him for one of his many dirty deals.
Steinmetz is one of a "select" group of Israeli billionaires who saw their opportunity in the morass of African minerals and political dysfunction.  Among them are also Arkady Gadaymak, Lev Leviev, and Dan Gertler. Just as Horace Mann exhorted American youth to "Go west, young man," the eyes of these visionaries gleamed with dollar signs as they contemplated the huge mineral wealth of Africa that was there for the pillaging.
They cultivated leaders of these countries, plying them with truckloads of cash, jewels, women, and sports cars in return for mining concessions.  Their goal was to strip as much from these countries as they could before their chosen thieving dictator was overthrown or their business chicanery was exposed.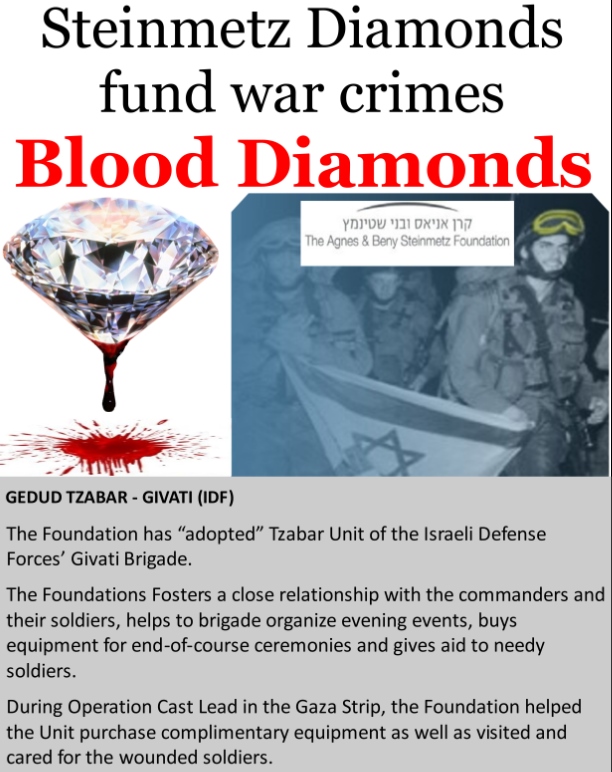 Steinmetz, like Leviev, got himself in extra hot water by coming afoul of both Guinea, Israel and U.S. authorities for his rapacious conduct. When the leader of Guinea whom he had bribed was overthrown, the new president not only refused to recognize Steinmetz's previous deal, he exposed the bribery and corruption which had secured it.  Steinmetz lost the concession.  But he also placed in jeopardy the $500-million investment by the Brazilian company, Vale, in the Guinea operation.
As there no longer was anything for Vale or Steinmetz to steal from Guinea, the Brazilians demanded the return of their investment. When the Israeli refused, Vale sued.
That's where Black Cube comes in: it specializes in the use of dirty tricks to elicit embarrassing information from those suing their clients.  In this case, Black Cube fooled Vale executives into admitting that they knew before they invested that Steinmetz's deal with the Guinea government was based on bribery.
I'm not sure how helpful it is for Steinmetz to concede the illegality of his scheme to defraud the people of the country and line his own pockets, using the defense that his partner in crime knew it as well and gave him the funds anyway.
Returning to Black Cube, you would think by now, after serial revelations of the company's trickery in attempting to embarrass numerous NGOs and female sexual abuse victims, that Vale would have known that Steinmetz would resort to the same trickery. Apparently, there is not only no honor among thieves, there's isn't much intelligence either.
Lev Leviev is another Israeli oligarch who came to a bad financial end after parlaying his own massive play in Angolan blood diamonds into a billion-dollar real estate empire. After one too many bad investments (including one deal with Donald Trump, who sold him the Plaza Hotel), Leviev lost most of his ill-gotten wealth, which included the most expensive home ever purchased in London.  Leviev, who began life as a Jew from Tashkent, got himself into even deeper trouble by masterminding a diamond smuggling operation using his own brother and son. They were arrested after one of the Co-conspirators turned state's evidence and spilled the beans about the operation.
Leviev, ever the hero to stand up and take the fall as a point of honor, promptly disappeared from Israel and high-tailed it back to Russia, where he enjoyed the protection of Vladimir Putin. Israeli police want to question him about the case, but he has refused to return without a guarantee that he won't be permitted to leave Israel after doing so.
Dan Gertler's prize lay in the Congo, where he conspired with Joseph Kabila and his entourage to pillage diamonds and other precious minerals from the country. Gertler, who is an Orthodox Jew, placed himself right in the middle of a civil war which has killed millions. He exploited a failed state with no stability or rule of law, parlaying that into billions in riches for himself.
These three specimens of Israeli 'virtue' are the ones who set their sights on Africa.  There are others even more wealthy who are domestic oligarchs, whose wealth (at least originally) involved cornering markets in Israel. Among them are the Ofers (worth $15.5-billion, shipping), Arisons ($5.5-billion, banking, cruise line), Teshuva ($4.1-billion, natural gas), Strauss ($2.1-billion, food).
Then there are the Russian Jewish oligarchs who came to Israel either to escape legal entanglements back home; or to enjoy the Wild West atmosphere of Israel's regulatory environment, where their wealth bought them impunity. Among them are Leonid Nevzlin who owns 20% of Haaretz; Len Blavatnik, whom Forbes ranks as the 48th richest person in the world; Yuri Milner, Silicon Valley investor; and perhaps the wealthiest of them all, Roman Abramovich (worth $13-billion), owner of the Chelsea football club.
Together these oligarchs and their families control 60% of the capital assets in the country. This makes Israel the nation with the fifth largest wealth gap between rich and poor among OECD countries.
One wonders what Bialik and Ben Gurion would make of this: their Zionist dream realized in a country which not only has its share of Hebrew-speaking petty thieves; but a country ruled by thieves and oligarchs.  Is this what the Zionist dream has become?