Israeli Firm Founded by Cashiered IDF Officer Sold Millions in Cyber-Hacking Tools to Corrupt Malaysian Strongman
צירוף מקרים? הממשלה המלזית רכשה מערכת ריגול ישראלית, באותו זמן שבו התנקש המוסד במהנדס החמאס פאדי אל-בטש בבירת מלזיה
بالصدفة؟ الحكومة الماليزية اشترت منظومة تعقب من اسرائيل، بالتزامن مع إقدام عملاء الموساد على اغتيال المهندس فادي البطش في كوالالمبور
Israel's business publication, Calcalist, reports that cyber-hacking firm, Senpai, sold millions of dollars worth of its RogueEye product to former Malaysian strongman, Najib Razak before he was overthrown in 2018.  The product spied on the reformist opposition, which was mounting what would become a successful battle to depose him due to blatant corruption, which involved the embezzlement of billions from the Malaysian treasury.
Though the company says its technology only exploited fake avatars to gather information from public sources, other evidence points to the use of malware exploits which infected personal cell phones in order to steal private data from targeted victims.
Razak's fraud was so flagrant in his corrupt dealings that the election brought together two arch-foes.  One, former leader, Mahathir Mohammed, who had appointed Razak his successor; and the other Mahathir's former chief aide who later became his chief nemesis, Anwar Ibrahim.  They joined together in a campaign to oust the crook.  After losing, Razak was arrested for massive fraud. The Malaysian government is still searching for and recouping the billions stashed away in real estate and bank accounts around the world.
Tal Dilian: Cashiered by IDF for Corruption, Turns to Dirty Cyber-Ops
Senpai was founded by former IDF Col. Tal Dilian, who was sacked by the army for his exorbitant overspending and opulent habits, when he ran one of the army's top intelligence units.  When Ronen Bergman exposed Dilian (link to excerpt about the affair) in his book, HaBor ("The Pit"), he was threatened with espionage charges by then-chief of staff, and now co-leader of the Knesset Opposition, Gabi Ashkenazi.  I wrote about the campaign waged against Bergman in the 2013 post linked above.
After leaving the army in disgrace, he turned his sights on technology start-ups and founded a number of cyber-security companies, among them Senpai and Intellexa.  He made his corporate base in Cyprus, where he owns an opulent villa in Limassol, the capital.
Last year, Dilian was interviewed by Forbes as he pitched the latest spy gear he'd developed for his company, Intellexa. He outfitted a former ambulance as a self-contained spy nest.  The gear installed in such mobile vans tracked all electronic signals in their geographic vicinity and intercepted them.  It could vacuum up cell phone calls, emails, text messages, video conversations, etc. One of the vans, worth $9-million, was confiscated by Cypriot police.  Dilian then fled the country after police issued an arrest warrant.  He claims he later returned and was questioned by authorities, who say their case is ongoing. No one has reported who the firm's client was for whom he was spying, but Yossi Melman tweeted that he was working on behalf of a businessman involved in a dispute with a rival.
Senpai's first contract with the Malaysians was for $1.5-million.  But in court documents filed as part of a lawsuit among the company's partners who were warring over control, the company's dealmaker bragged that he expected a second stage of the deal to involved purchases of $5-million in the company's spy gear.  It's unclear whether any of these sales happened after Razak left office.  Senpai has sold similar equipment to other foreign governments including Mexico, Ecuador, Gabon, Angola, Kenya, Indonesia, and Singapore:
The price list it presented to potential clients ranged between $1.2 million and $1.6 million for the RogueEye system, $750,000-$1 million for the operation of avatars, and between $30,000 and $70,000 in monthly fees. Overall, Senpai's deals since its establishment in 2016 amounted to over $9 million.
Senpai Deal Coincided with Mossad Malaysia Assassination
Coincidentally, the first Senpai deal with Razak's government was signed in April 2018.  This was the same month that the Mossad assassinated a Palestinian professor in Kuala Lumpur as he made his way to his mosque for early morning prayers. He was a professor of electrical engineering at a major university there.  The Mossad under current boss, Yossi Cohen, has made a habit of assassinating Palestinians in the fields of engineering, accusing them of involvement in Hamas weapons development.
The question here is: was the assassination connected to the Senpai deal?  Did the Mossad or Razak's intelligence officials use Rogue One to track the victim, as Saudi assassins used NSO Group's Pegasus to track Jamal Khashoggi and his colleagues before they murdered him in Istanbul?  Was the Malaysian government an accessory to the murder?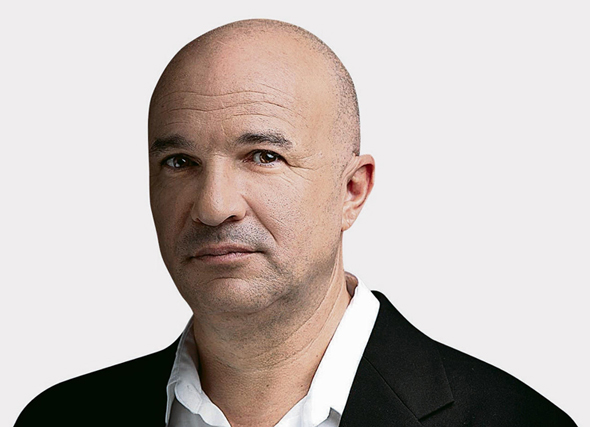 Though Senpai's Malaysia deal is small potatoes compared to the billion-dollar valuation of the cyber-hacking behemoth, NSO Group, it's worth remembering that as recently as five years ago the latter was a tiny start-up with hardly any sales.  In this booming Wild West of an industry, success comes quickly.  Clearly, Senpai is engaged in the same sorts of dirty ops as NSO.  Does the world need two of these companies spreading the gospel of cyber-spying around the globe?
Interestingly, the dealmaker referred to above, Eric Banoun, was also party to one of NSO's sleaziest deals, its sale of tens of millions in spyware to the Mexican intelligence agency, which used it to spy on human rights lawyers, journalists, and parents whose children were murdered by police.  Banoun was one of NSO's rainmakers who sought such deals by hook or by crook.  Also involved with this deal was Trump-friend, Elliot Broidy. I wrote about this little escapade here.
The UN rapporteur on the right to freedom of expression, David Kaye, has raised a warning against such rampant, unregulated and dangerous cyber-surveillance methods:
The severity of the cases in which Israeli companies were involved, brought David Kaye, the United Nations' special rapporteur on the promotion and protection of the right to freedom of opinion and expression, to name Israel in a May 2019 report calling states to "impose an immediate moratorium on the export, sale, transfer, use or servicing of privately developed surveillance tools until a human rights-compliant safeguards regime is in place."

Kaye explained his position, writing that "surveillance of specific individuals—often journalists, activists, opposition figures, critics, and others exercising their right to freedom of expression—has been shown to lead to arbitrary detention, sometimes to torture, and possibly to extrajudicial killings."