Eliot Engel, Pro-Israel Stalwart, Defeated in New York Primary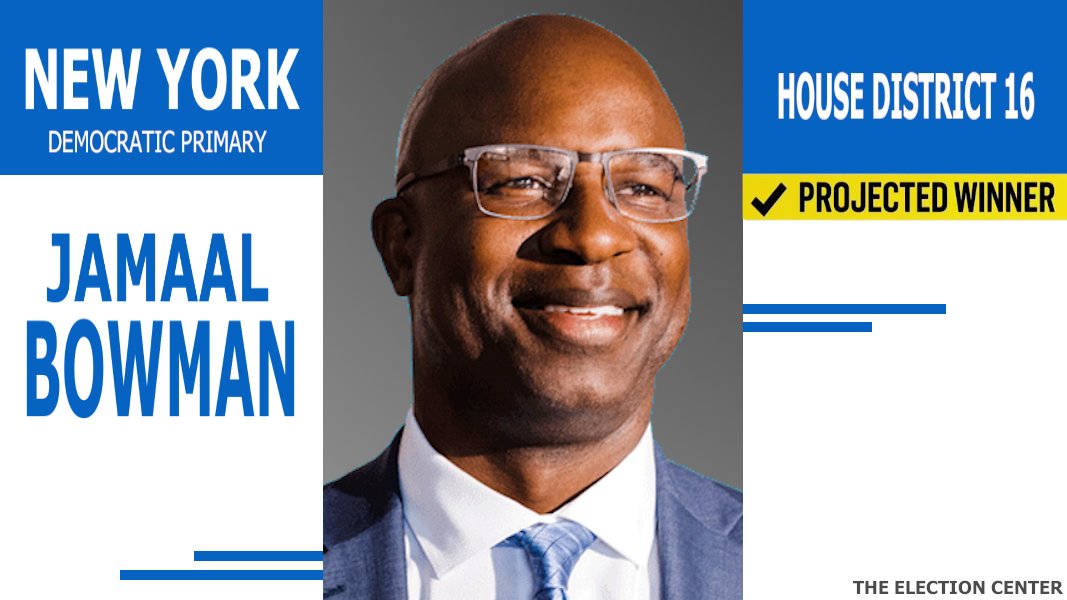 One of the most stunning defeats in tonight's primary voting across the country was that of long-time Congressional Democrat Rep. Eliot Engel in a NY primary.  Engel, who served in Congress 32 years, chaired the House foreign affairs committee. Its role in bringing forward foreign policy legislation crucial to the Israel Lobby.  Engel had been Aipac's chief water-carrier during his entire tenure.
Engel's Bronx-Westchester district was majority-minority, with Hispanic and African-Americans making up over half the population.  Though the district once had a substantial Jewish population (and still does), it had become increasingly minority over the past years.  Engel was viewed as isolated and out of touch with the district.  During the Covid19 epidemic, he spent it in his Maryland home.
A few weeks ago at a local campaign rally, he begged the Hispanic elected official who hosted to permit him to speak, saying he wouldn't have asked if he didn't have a primary.  These developments offered an opening for a young African-American neophyte, Jamaal Bowman, to pose a substantial challenge to Engel.  A former high school principal and supporter of the progressive agenda of Alexandria Ocasio-Cortez, Bowman showed not only a fresh face, but one that looked more like the district itself.
Unlike Reps. Ilan Omar, Rashida Tlaib and AOC, Bowman did not support an agenda that could be construed as "anti-Israel." In answer to a letter written by a local Orthodox, pro-Israel rabbi, Bowman rejected BDS.  He also appears to support a two-state solution, the go-to position of virtually all moderate Democrats.  Bowman's position on Israel appears closest to Bernie Sanders who has said he would support cutting U.S. military aid to Israel unless it stopped building settlements and accepted a two state solution.  This is by no means a radical, or even progressive position. But it's worlds better than the average Democrat.  This expression of solidarity with Palestinians would surely make the Lobby cringe:
The uprising we're witnessing across the country against police violence also makes me empathize with the everyday experience and fear that comes with living under occupation. Just as the police force is a violent intimidating force in so many black communities, I can connect to what it feels like for Palestinians to feel the presence of the military in their daily lives in the West Bank.

I also can understand the crushing poverty and deprivation in the Gaza Strip. I believe Palestinians have the same rights to freedom and dignity as my Jewish brothers and sisters. I will fight for their liberation, just as hard as I will for yours.
It's important to remember that the Congressional district still retains a sizable Jewish population, which would explain Bowman's hesitancy in going out on a limb for these issues.
With all the progressive winners tonight, it's worth noting the losers: the Israel Lobby first of all.  Aipac and its allied PACs funneled nearly $2-million into Engel's campaign.  I've noted here the role of Aipac's Democratic-PAC, the Democratic Majority for Israel.  It plowed $1.2-million into the race, with $100,000 coming directly from a Republican dark money outfit affiliated with Mitch McConnell.  Another pro-Israel PAC studded with Aipac donors gave over $100,000 to Engel.
This would be the second time DMFI has poured money down the drain smearing progressive Democrats.  It spent over $1-million in Iowa alone in anti-Sanders attack ads.  They generated so much controversy the PAC announced it was suspending them.  In the Engel race, DMFI ads also generated controversy and the candidate asked it to stop them.  I asked DMFI repeatedly whether they would honor Engel's request. They never replied.
These groups never seem to learn their lesson from failure.  So it's doubtful they will change their approach.  But the more sleazy s*t they attempt, the better-known their tactics become, and less effective they are.  In fact, one might argue that the overall impact is to generate sympathy for the victim rather than the intended beneficiary.
The entire State Democratic Establishment also lost big-time.  Engel was endorsed by Hillary Clinton, Chuck Schumer, Nancy Pelosi and the Congressional Black Caucus (a shocker!).  Bowman was endorsed by Sanders, AOC and other progressive NY political leaders.
Of one thing you can be certain: the Lobby lost tonight.  Its champion was knocked off.  The pendulum has swung.  As more progressive minority House members are elected, voices critical of Israel will become emboldened.  This November's national election promises to be another watershed moment.  Trump is on the ropes.  The GOP Senate majority appears in deep jeopardy.  Even more progressives will win.
Though Biden's campaign has licked the boots of the Israel Lobby and tried to out-pro-Israel even Hillary Clinton and Barack Obama, new progressives in the House and Senate will prod the presumptive president in a more progressive direction.  They may even offer a candidate of their own to face Biden in the 2024 Democratic presidential primary if Biden runs for a second term.