World Holocaust Forum at Yad Vashem: Hijacking the Shoah, Whitewashing Nakba
This week, thirty world leaders are converging on Jerusalem to mark the 75th anniversary of the liberation of Auschwitz. I wrote about it in my new piece for Middle East Eye. All appearances to the contrary, this is not an official "Israeli" commemoration. Despite the fact that the country's president is welcoming the dignitaries and Yad VaShem is serving as the host of some of the events, it is a "wholly-owned" production of the Russian Jewish oligarch, Moshe Kantor. He made his fortune stealing government companies which made fertilizer and turning them into a huge conglomerate called Acron Group. He is now worth $2.7-billion according to Forbes.
In order to protect his investment and fortune, Kantor has become a member of Putin's mafia "crew." In the process, he used his wealth to essentially "buy" the loyalty of a number of European Jewish communities on whom he showered gifts through his personal vehicle, the European Jewish Congress. If you're wondering how a body that was established to be a liaison between EU officialdom and European Jewish communities was hijacked by someone who is not a citizen of a EU nation, the short answer is–bribes disguised as gifts.
Kantor has bestowed yet another "gift" on Israel by, in effect renting the country to produce an international extravaganza he's calling World Holocaust Forum. It is, in reality, a one-man vanity project wholly to boost the vanity of Kantor's patron, Vladimir Putin.
Yad Vashem-Hirbat al-Hamama
But what I really wanted to talk about here is the role of Yad Vashem in this 'production.' It is Israel's national Holocaust museum located in the hills of west Jerusalem (see photo). It was established in the early 1950s to serve as a repository for the historical records and research concerning the greatest tragedy to befall the Jewish people. Though it would seem that Europe would have been a more appropriate site for such a center, as it was the venue in which European Jewry was exterminated, Israel has appropriated that role. Israeli Zionists wanted to preserve the Holocaust in amber, so they could perpetually point to it as the justification for the founding of the State of Israel.
One thing you will not find on Yad Vashem's website or any of the literature or research it produces, is the history of the site on which this hallowed institution sits. Before 1948, there were several Palestinian villages in the hills adjacent to it. Among the larger ones were Ein Karem ('Ein Kerem' in Hebrew) and Deir Yassin, which became the site of a major Jewish terror operation resulting in the cold-blooded murder of 120 villagers under the command of Menachem Begin. The latter village later became the location of Jerusalem's mental institution, Kfar Shaul. It is now the ultra-Orthodox community of Givat Shaul. On another nearby hill in what is now known as the Jerusalem Forest, Mohammed abu Khdeir was savagely murdered by Israeli Jewish terrorists, in an incident portrayed in the HBO series, Our Boys.
Between these two larger villages sat Hirbat (sometimes transliterated "Khirbet") al-Hamama.  Accounts say that it was the agricultural fields owned by the inhabitants of Ein Karem. It sat on the western portion of the current Yad Vashem complex. All of these settlements were liquidated in July 1948 by Palmach forces, who expelled the residents. Israel prohibited them from returning and they became refugees.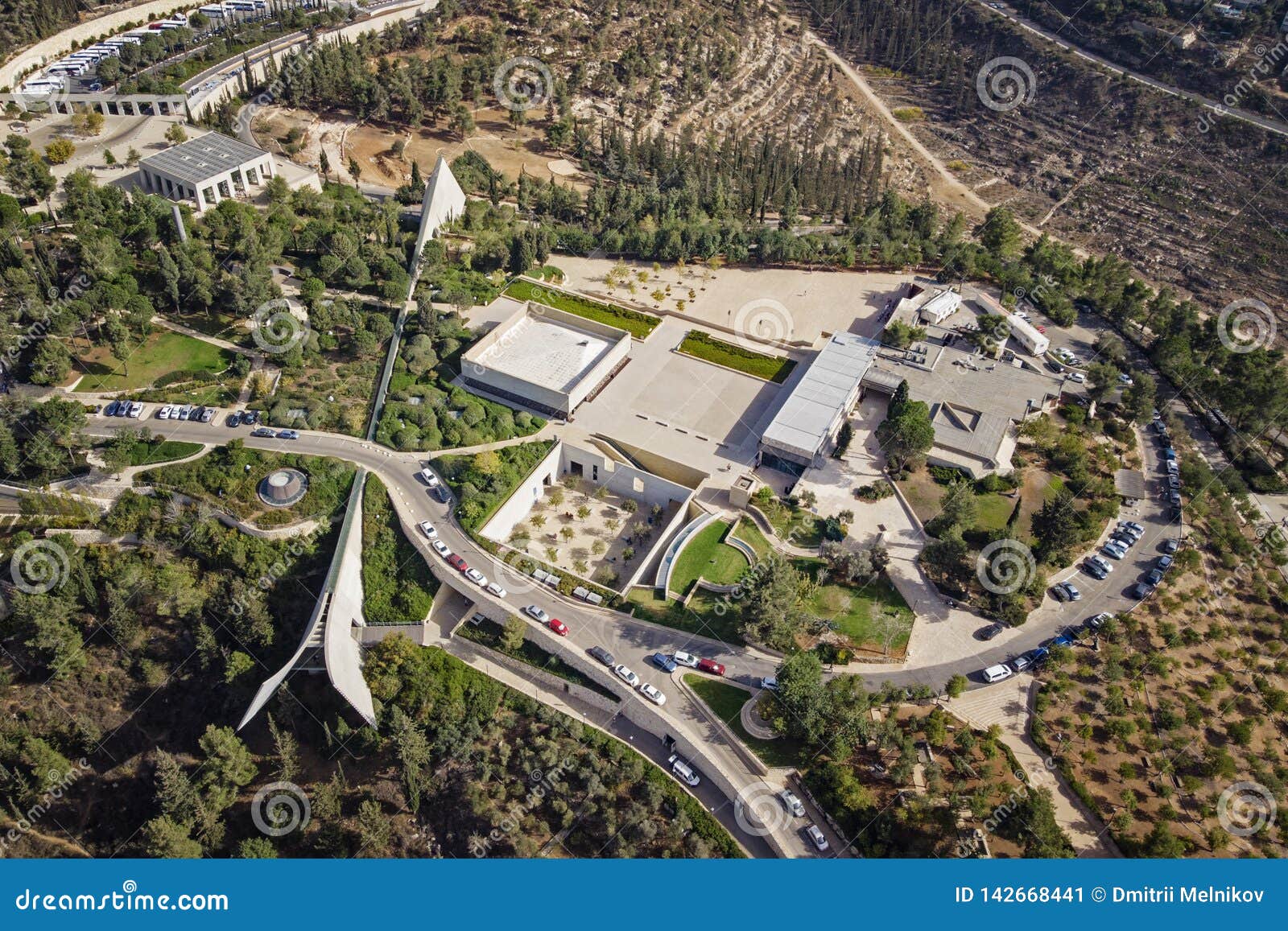 Nadav Frankovich published the account of Umar al-Ghubari on his Facebook timeline. Frankovich translated it from Arabic. This is my translation of his Hebrew version:
To the Leaders of the World Holocaust Forum:

After concluding your festival at the Israeli Yad Vashem museum–preserving the memory of the Shoah, which took place in Europe, and which was founded upon [the Palestinian village of] Hirbat al-Hamama nearby the expelled village of Ein Karem–go out on the museum's porch which offers a northern view. Look out to the hill that stands opposite you and ask your guests what occurred there 72 years ago, a mere three years following the Shoah and Auschwitz.

Ask about Deir Yassin and its residents. Ask about the slaughter, about the village erased from the earth in a single day, during which it was attacked before sunrise by terrorists of our land . They butchered more than 120 residents of the village and expelled more than 500 others in a clear act of ethnic cleansing on that dark Friday, April 9 1948.

After the slaughter, they desecrated the victims' bodies and drove the horror-sricken surviving women and children in a procession through the Jewish neighborhoods of Jerusalem, cheering, celebrating and waving their arms in victory. Then they dumped them at the Jaffa Gate [East Jerusalem]. Afterward they looted all their possessions, took over their homes and olive orchards and ransacked them. There has never been a return to Deir Yassin.

Then look to the southeast and ask about Ayn Karem, which was said to be the native village of the prophet Zecharia and John the Baptist. There Muslims and Christians lived in harmony for hundreds of years until racist colonialism arrived from your Europe when the colonialist forces arrived here in 1948, at the place you are now standing. That was Hirbat al-Hamama and nearby Mt. A-Shurafa, which later became Mt. Herzl. They shelled the village and expelled all its residents while under heavy fire. They were uprooted and became refugees who continue to seek to return to their homes. Even to this day.

Just like Deir Yassin and Ayn Karem. there are hundreds of such Palestinian towns and villages which suffered ethnic cleansing, and more than 7-million Palestinian refugees. Most of the [remaining ]Palestinian people live under apartheid, a racist regime of dispossession, siege and conquest. What are you doing on their behalf?

The exterminaton and expulsion of the Jews happened in your own Europe–so from our point of view you resolved it [your crime] on our lands making us pay your bill. The Jews of Europe are your victims. Today's Israeli Jews are our opressive colonial attackers.

Your support of them is a collaboration in the attack on Palestine and its ongoing Nakba.
As these European gentlemen/ women discuss weighty subjects of genocide and ethnic cleansing in their native countries, they ought not to lose sight of Israeli Nakba and ethnic cleansing. Because as the Jewish people recovered from the suffering of the Holocaust in Eretz Yisrael, the new state founded on its ashes repeated a similar crime against the Palestinian people. To paraphrase an old saying: one crime does not deserve another.
H/t to Eitan Bronstein and Nadav Frankovich for their research and Facebook posts.