Al-Bagdhadi: We Killed the Man, But Not the Movement
Originally, I conceived this post as a critique of Trump's withdrawal from Syria, which is itself part of an overall U.S. 'pivot' away from the Middle East that has gathered momentum over the past decade or more.  But yesterday's announcement of the murder of Abu Bakr al-Baghdadi offered an even more direct and specific way into the subject.
The success of this operation offers Trump a neat bookend to his policy of withdrawing from engagement in the region.  He has been saying for months that we've eliminated ISIS and it's now time to bring the troops home.  Killing al-Baghdadi is a convenient capstone for this approach and certainly a feather in the cap of a president who is under political siege at home.  In Trump's view, we got the top man. Cut off the head of the snake, so to speak.  Now presumably, the body should wither and die.  But as Jodie Ensor writes: "we killed a man, but not an ideology."
Of course, guerilla insurgencies (for that it what ISIS was, despite the fact that it boasted of calling itself a caliphate) don't work that way, as Max Boot explains in this Washington Post column.  A movement doesn't die because its founder does.  In fact, al Baghdadi's suicide, blowing himself to pieces while the heathen crusader sent snarling dogs to corner him in an underground tunnel, will be a rallying cry for recruiting thousands of new jihadis to take up the cause.  We've created a new Islamist myth and martyr.
Don't believe news stories claiming that ISIS is in disarray or that it is leaderless.  Don't believe chicken hawk sycophants like Lindsey Graham:
His death "is a game changer in the war on terror."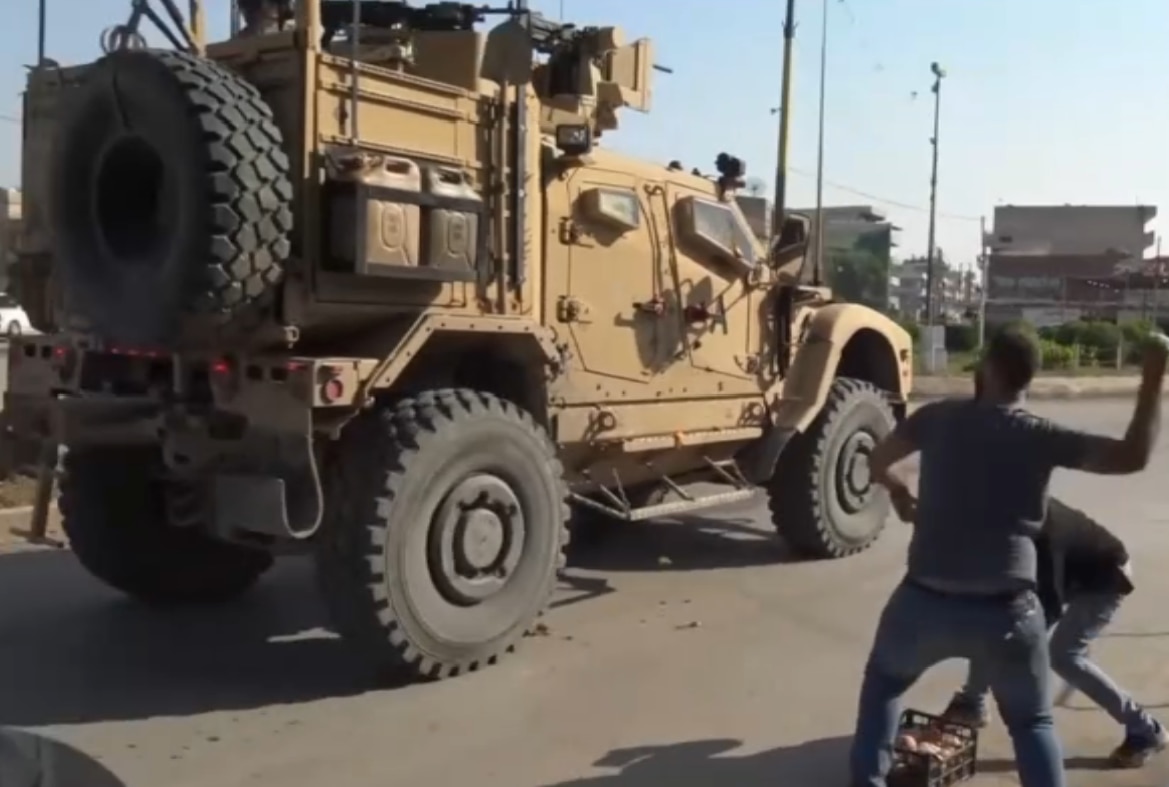 It's nothing of the sort.  In fact, the Islamist group long ago designated who would replace al-Baghdadi should he be killed and announced this today.  And as I've pointed out here in past posts, Israel's failure to stop Arab resistance after assassinating scores of Fatah, Hamas Hezbollah leaders, should tell us a great deal about what will happen in this case.  ISIS will not go away.  It will morph into a different entity.  Perhaps even more lethal than the version the martyred al-Baghdadi led.
Add to that, the U.S. has withdrawn its 1,000 troops from Syria and ceased supplying our Kurdish allies with the arms and intelligence needed to continue the fight.  Indeed, it was crucial intelligence developed by the Kurds that led to the capture of the ISIS courier and al-Baghdadi's wife which ultimately led to today's counter-terror operation and its success.
Trump has upended all this and sealed the fate of our strongest ally in quelling ISIS.  As Boot says, an insurgency thrives on chaos (as does Trump, who himself is a form of insurgency).  There will be plenty of that now that Turkey, along with the two allies, Russia and Syria, will be carving out their own new territorial niches in northeast Syria.
Trump's withdrawal from Syria means far more than the mere movement of 1,000 U.S. troops from northern Syria to bases in Iraq.  It is the culmination of at least a decade or more of the U.S. pivoting away from nearly a century of engagement with, and strategic commitments to states in the region from Israel to Saudi Arabia.  It has already caused a minor panic within Israeli political-military circles, and has even led to the softening of previously implacable hostility between two regional powers (UAE & Iran).  Turkey and Saudi Arabia have even warned that they will not permit Israel or Iran (respectively) to have nuclear weapons without having them themselves.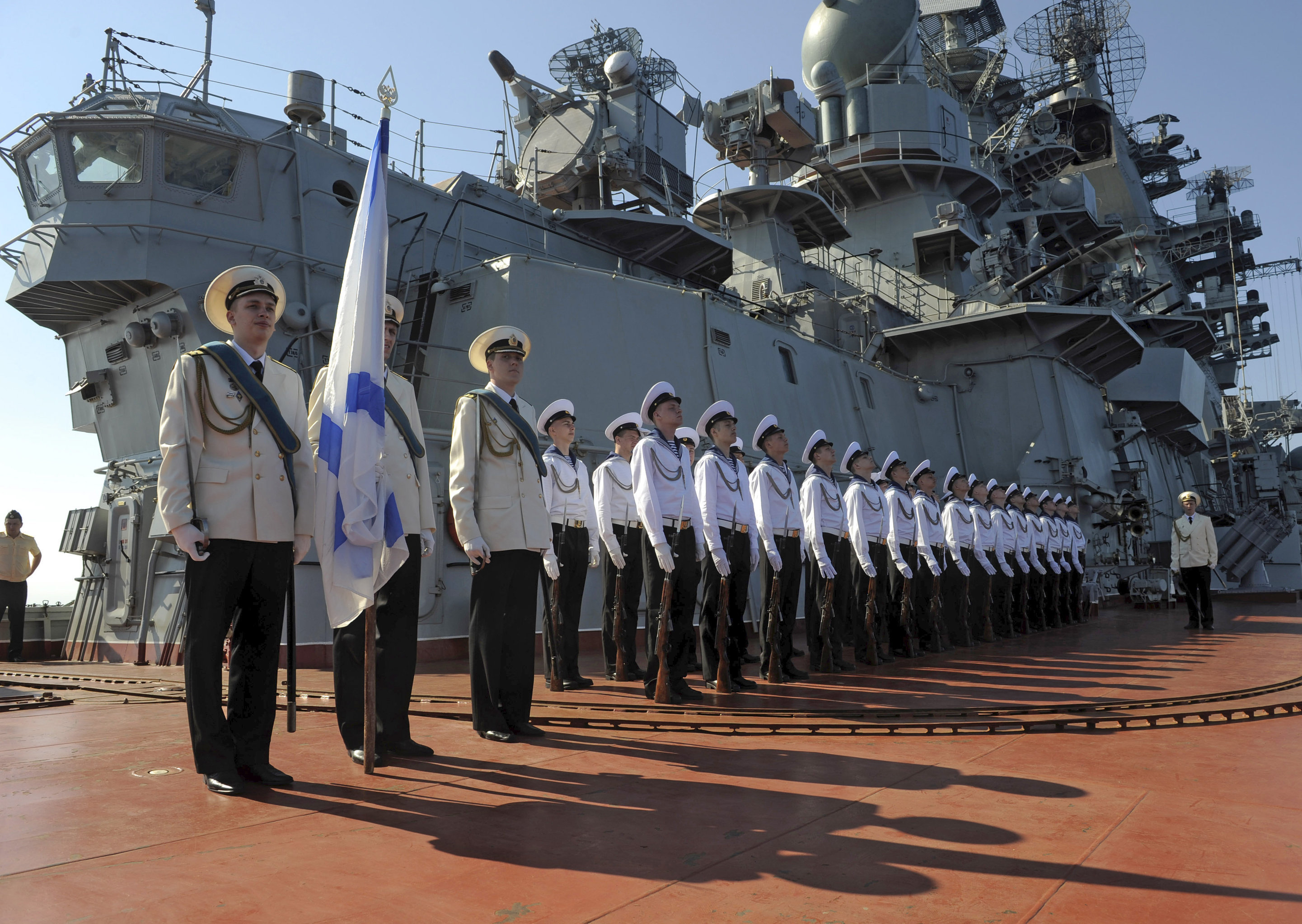 The U.S. realignment of its geo-strategic priorities began during the Obama administration and came to be called the Pivot to Asia. As the U.S. steps away, it offers a golden opportunity to Russia to regain the coveted role it filled for decades as the primary ally and weapons supplier of Arab states.  For a relatively small investment of troops and airpower, Russia has gained new military bases, including a coveted naval base on the Mediterranean:
His jets patrol Syrian skies. His military is expanding operations at the main naval base in Syria. He is forging closer ties to Turkey. He and his Syrian allies are moving into territory vacated by the United States.

And on Tuesday, President Vladimir V. Putin of Russia played host to President Recep Tayyip Erdogan of Turkey for more than six hours of talks on how they and other regional players will divide control of Syria…

The negotiations cemented Mr. Putin's strategic advantage: Russian and Turkish troops will take joint control over a vast swath of formerly Kurdish-held territory in northern Syria. The change strengthens the rapid expansion of Russian influence in Syria at the expense of the United States and its Kurdish former allies.
It has also proven to all the other states in the region that it is a force to be reckoned with, while Trump has shown that the U.S. is a has-been.  Russia's rise accompanies that of Iran, which assumes a more prominent role as defender of the interests of the region's Shia.  Recent Israeli attacks on bases of Iran-allied Shia militia in Iraq have shown Iran is expanding its presence outside of its normal sphere.
All of this upheaval involves a fundamental reappraisal of interests in the region.  As the U.S. creates a large vacuum where its power and influence once was, outside parties like Russia, and regional powers like Turkey and Saudi Arabia with aspirations of regional dominance, jockey for position.  This poses great dangers, including instability and increased risk of violence (including nuclear proliferation); but it also poses the possibility that former enemies could discover that they have more in common than they once believed.
Turkey too under its ambitious leader, Recep Tayyip Erdogan, who fancies himself a modern incarnation of an Ottoman caliph, has expanding territorial aims.  In Syria's Kurds, he has found a convenient whipping boy to offset political defeats at home.  Assuming control of a large swath of the Syrian borderlands allows him to beat his chest and show he's won a victory over his perpetual enemy, the Kurds.  It also offers him the opportunity to ethnically cleanse the nearly 100,000 Kurds living in the area, and replace them with his Syrian Arab allies now languishing in Turkish refugee camps.  These new settlers will serve as a security blanket for Turkey in their new Syrian homes.
Returning to the U.S. role, where once states in the region saw the U.S. as a mediating force, which acted as a restraint against military adventurism, now such countries fear their vulnerability.  Even before these developments, Saudi Arabia's crown prince Mohammed bin Sultan warned that he would not stand by and permit Iran to become a nuclear power without securing such weapons for himself.  Now Turkey's leader, Recep Tayyib Erdogan has joined the chorus:
…The Turkish leader…sa[id]…"some countries have missiles with nuclear warheads, not one or two. But we can't have them. This, I cannot accept.  We have Israel nearby, almost as neighbors. They scare others by possessing these. No one can touch them."
Israel has always thought that its possession of nuclear weapons served as a Samson option to prevent the ultimate catastrophe.  It also used the threat of such weapons to act as a sledgehammer against Arab states refusing to toe a line laid down by its leaders.  But in fact, it may be the U.S. military presence in the region and our commitment to ensure security and stability there, that served as a far-more effective stabilizing influence.  Without it, Israel may find that all the nukes in the world cannot protect it after losing its key ally.
Further, Israeli strategic policy has always been predicated on the U.S. acting as guarantor of Israeli security during a crisis.  In almost every war going back to 1967, U.S. administrations have ferried critical weapons to Israel during hostilities, which tipped the balance in its favor.  Israel never anticipated that such support might wane.  That a "Pharoah might arise who knew not Joseph," speaking in Biblical terms.
Of course, Trump is not abandoning Israel.  The president understands that the support of Jewish billionaires like Sheldon Adelson played a crucial role in his election victory.  But Trump's interests are fickle.  You are his darling one day and his enemy the next.  Or even worse, you're a plaything he's grown tired of.  This is a real risk for Israel.