UJA Federation Chief Executive: 'Israel Makes Donors Want to Vomit'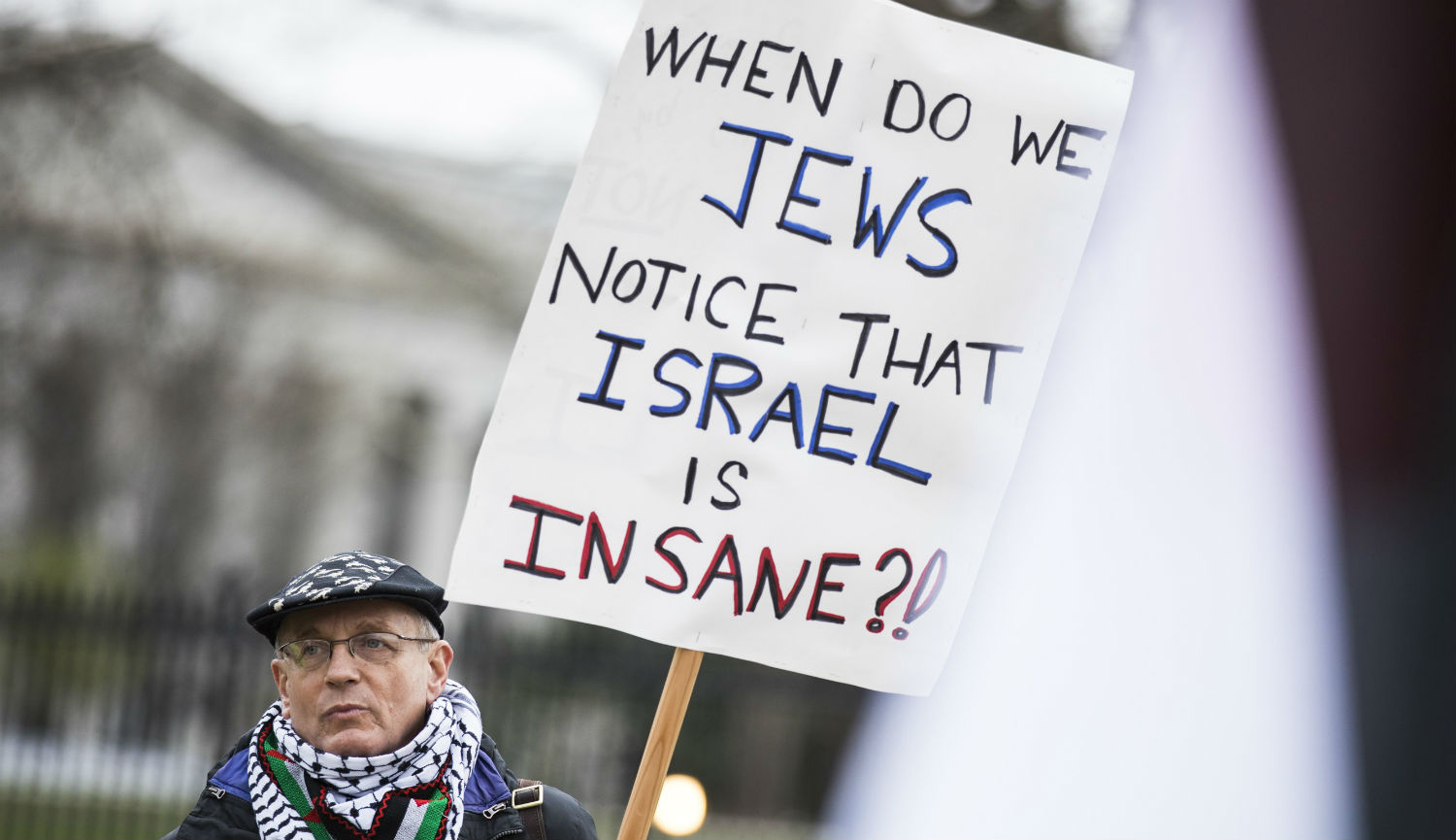 Maariv published an eye-opening report a few days ago regarding an interview with the chief executive of the largest Jewish communal fundraising organization in the U.S., UJA Federation of NY.  It's leader, Eric Goldstein, was almost suicidally candid (something for which such executives are not known) about the impact Israel's brutalism towards the Palestinians is having on federation fundraising. Here are some excerpts which I've translated (the story has not been published in English):
Relations between Israel and American Jews face the most severe crisis since the founding of the State [of Israel].  So say leaders of the U.S. Jewish community in the face of the actions of the Israeli government concerning the Palestinians, Israel's relationship with the U.S. government [Trump administration], and its [tense] relations with Diaspora Jewry.
The interview was conducted in the context of a visit by a delegation of Israeli officials, journalists, and the Diaspora ministry to consult with Jewish leaders in Washington and New York.  Those they met with offered a grim picture of relations between the two largest Jewish communities in the world.
Goldstein told his Israeli interlocutors that Israel's exceedingly warm embrace of the Trump administration was causing him no end of headaches with Jewish donors who were disturbed by this alliance.  Netanyahu's violent crackdown on the Palestinians also contributed to this antipathy.  These developments further distanced American Jews from Israel and reduced their support for it:
"People who three years ago were among the biggest supporters of Israel now say they feel like throwing up, and that all their emotional investment in, and love for Israel has gone down the drain."

He also said that virtually every day donors tell the Federation that they don't want their funds invested in Israel. "They look at relations with the Palestinians, relations with [African] asylum seekers, and the [Israeli Orthodox] rabbinic monopoly and see a profound cultural break.  They say they no longer feel comfortable with all this and therefore prefer to cut off their donations [to Israel].
Despite the presence of Diaspora ministry officials in the delegation, Goldstein criticized the minister, Naftali Bennett for telling a recent cabinet meeting that the growing disaffection of American Jews is not connected to any policy of the Israeli government. Goldstein said:
"This is simply not true. The government's' policies have a decisive role impacting our relationships with Israel."
The reporter also noted that despite the fact that most American Jews define themselves politically as liberal, Israeli officials are prohibited from meeting with J Street, which represents the views of the majority of Jews (as the article phrased it).  J Street told him that Ambassador Dermer hasn't returned a phone call in the past two years.
Though the UJA Federation itself has reported record-breaking fundraising for 2016 and 2017, I don't know if Goldstein is seeing a dramatic fall-off in fundraising this year.  That would seem likely though I haven't been able to document this.  However, it's been widely reported that overall U.S. Jewish giving to Israel has begun a steep decline since 2009.  A Brandeis University social scientist wrote this:
…The proportion of Jewish institutional giving to Israeli causes has fallen since 2009.  Several factors, including demographic and social changes, a diminishing perception of Israel as being in need and concerns over the Palestinian-Israeli conflict have probably been driving this decline for years.  More recently, Israel's increasingly conservative policies on social and religious issues, which are often at odds with what most American Jews support, might also be playing a role.

[Though] the total scope of donations for Israel grew between 2000 and 2015…the share of Jewish giving going to Israel from the overall contributions – which also includes Jewish causes outside Israel and non-Jewish charities – has declined.

…The proportion of Jewish giving going to Israeli causes as a share of donations is decreasing as is the share of giving to non-Jewish causes. Meanwhile, giving to Jewish causes outside Israel is rising.
Figures the author offers in a graph are even more revealing. The level of decline in giving to Israeli causes declined over that fifteen year period by nearly 50%, which giving to non-Israeli Jewish causes increased by more than 100%.  She concludes on this pessimistic note:
Israel's increasingly conservative social and religious policies may be gradually eroding Jewish philanthropic support for Israeli causes.  I believe this trend will only grow…
Israel's hardline rightist government led by Bibi Netanyahu sees the handwriting on the wall. He understands that he's losing American Jews who, for the past seventy years, have been the linchpin of support for Israel in the world.  That explains what would otherwise appear totally bizarre and counter-intuitive about Netanyahu's increasingly avid embrace of some of the world's genocidal and anti-Semitic dictators.  In turning away from Diaspora Jews, he's defying John Donne's verse: "No man is an island, entire of itself."  As far as Israel is concerned, it is prepared to go it alone; to see foreign support for Israel wither on the vine.
The new support comes from sources who harbor varying degrees of distaste for Jews.  But they exclude Israel from this calculation because its right-wing government shares so many of the values of other right-wing movements throughout the world, including neo-Nazi and white supremacist groups as well.  Israel has become a nation obsessed with Jewish racialism.  It detests non-Jews within Israel including groups such as African refugees seeking asylum there.  Israel is now seen as a bastion of western values in a sea of Muslim hordes.  Like the infamous Battle of Vienna, Israel is taking a stand against them; as it lies on the frontlines of the religious-cultural war between West and East.