Support Exposing the Dirty Secrets of the National Security State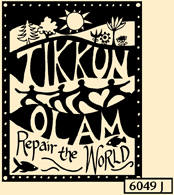 If you've read this blog for any length of time, you know its value.  You know the secrets I expose.  You know how hard the Israeli security apparatus works to maintain opacity and impunity.  You know how hard I work on behalf of transparency and openness.  You appreciate the suffering of the Palestinian and Israeli victims I dramatize. You value those things or you wouldn't be here.
Another distinction of this blog is it's probably the only one in the world which offers its charity pitch in three languages: English, Hebrew and Arabic.  I'd especially like to encourage Israeli and Arab readers to contribute, as much of what I do offers comfort and support (to the Palestinians) and exposure of critical information (to the Israelis):
إدعموا موقع تيكون عولام ليتسنى نشر المزيد من المعلومات الحصرية عن قضايا أمنية مثل اعتداء دوما، والعميلين المزدوجين أ. أ. وبوريس كراسني
תימכו ב"תיקון עולם" כדי לאפשר עוד חשיפות בלעדיות כמו בפרשות דומא, האסיר איקס 2, ובוריס קרסני
Here are a few of the highlights of major stories I broke here over the past few months.  These are stories you either would never have heard about at all, or would've learned about weeks or months later, and only if someone in Israel had the courage to break censorship or Shin Bet gag orders:
Now, I'm asking you, in this season of giving, to give back.  To support the invaluable work done here.  I have to be frank.  Very few readers respond to these appeals.  A few generous donors once gave $5,000.  The rest come in smaller donations.  All of them are valued and appreciated.  But there are so few of them.
You are the only ones who support what I do.  Unlike the two other major progressive I-P blogs, I have neither major media sponsors or major foundations underwriting Tikun Olam (though of course I'd welcome it).  It's just me.
Think about what it takes to do this.  The hours it takes to work with sources, research stories, confirm facts, interview informants.  Think about the hours of social media promotion I invest to offer these stories to a wider audience.  This is a labor of love inspired by a passion for justice.  I know  you appreciate this or you wouldn't be here.
All the major religious traditions uphold the value of charity.  In Judaism, it's called tzedakah.  It's different than giving in many other traditions.  Tzedakah is something everyone must do.  Even those of lesser means.  It is not a burden, but a spiritual gift to the giver.  I hope you'll see your gift to support Tikun Olam in the same way.
Please, make your commitment now.  Help me make the Middle East a slightly better place by donating now.  Give as much as you can.
I've worked hard to offer donors several different ways to donate according to their own needs:
[paypal-donation]
Paypal: gifts are not tax-deductible (click on sidebar icon)
Network for Good: gifts are tax-deductible and should be designated for "Tikun Olam"
Direct by-mail donations: not tax-deductible (be in touch directly for contact information)