Texas Synagogue Attack: Don't Rush to Judgment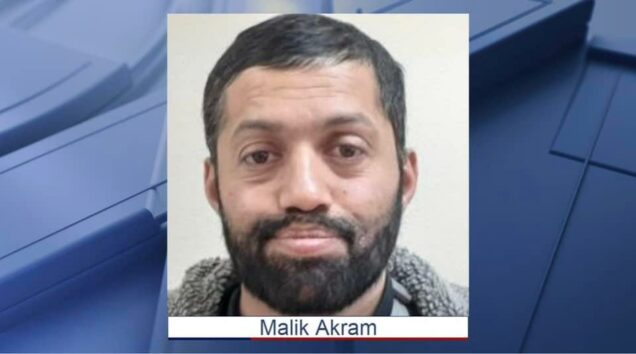 UPDATE II:  Rabbi Cytron-Walker did a CBS interview this morning and made clear that the gunman who attacked the synagogue did express anti-Semitic views:
"This was somebody who literally thought that Jews control the world," Cytron-Walker said. "He thought he could come into a synagogue, and we could get on the phone with the 'Chief Rabbi of America' and he would get what he needed."
These are crude anti-Semitic views which clearly indicate someone who not only has not had any contact with Jews, but who was inculcated with these views in some Islamist circles.  In order for him to believe that there is a US chief rabbi who carries enough sway with government leaders to command them to free a federal prisoner, he must know nothing about rabbis, Jews or the US political system.
While there may be neuro-typical Muslims who hold such views, both Akram and SIddiqui herself hold equally ignorant views, characteristic of delusional ideation (both were known to have suffered from mental illness).  Thus, I still think any rush to judgment about "all Muslims believe…" or that Islam is inherently anti-Semitic are wrong-headed and Islamophobic.  We should not make the mistake of doing precisely what Akram did.
Rabbi Cytron-Walker's views mirror those above. He told JTA:
He cautioned against overreacting to the attack, saying that concerns for security must be balanced against the Jewish mandate to welcome the stranger. "It's such a random occurrence, and the percentages are so low…I have literally led thousands and thousands of services at Congregation Beth Israel, and this was the first time we had such a traumatic incident.

"We have to be hospitable and we have to be secure," he said. "And we have to find ways to strike that balance."
Let's also remember that terror attacks in the US are overwhelmingly by white Supremacists, who have also perpetrated the majority of attacks against American Jewish institutions. That is not to say there is not anti-Semitism among some Muslims, nor that Islamists have not attacked Jews. They have. But let's keep matters in perspective.
UPDATE I: Further information released by authorities today reveals that the hostage-taker was Malik  Faisal Akram, a 44-year-old British citizen, probably of Pakistani origin.  The Daily Beast notes that his brother confirmed that Akram had "mental health issues" (as Aifa Siddiqui does). The family released this statement:
"We would like to say that we as a family do not condone any of his actions and would like to sincerely apologize wholeheartedly to all the victims involved in the unfortunate incident.

…"We would also like to add that any attack on any human being be it a Jew, Christian or Muslim etc is wrong and should always be condemned."
Akram had arrived in the US two weeks before the shooting and purchased a gun on the street.  The night before the attack he stayed in a homeless shelter.  He purportedly gained admittance to the synagogue by saying he was homeless.
While Pres. Biden has characterized Akram's statements as "anti-Israel and anti-Semitic" the FBI on the scene viewed the matter differently:
The FBI says the man who held hostages for hours inside a Texas synagogue was specifically focused on an issue not directly connected to the Jewish community.
Media reports said that the assailant ranted about religion, but didn't specify an anti-Semitic motive.  On the prayer service live stream, "an angry man could be heard ranting and talking about religion."
In coming days, I expect more of his motivations will be revealed.   In the meantime, I continue to warn against just the sort of Islamophobic rush to judgment you will read in the comment threads.  Aifa Siddiqui's lawyer, speaking in the prisoner's name, explicitly said that she does not condone violence as part of the campaign to free her from prison.
I have written in the past about the attack on the Seattle Jewish federation which killed two staff members and injured others.  In that case as well, Naveed Haq was clearly delusional and schizophrenic, yet prosecutors tried and convicted him of first-degree murder despite his severe mental illness.  American justice should, but does not, take this into account in trials and it should.  I am not arguing that there should be no consequences for such violent acts.  But there needs to be a way to factor debilitating illness, which effects a perpetrator's mental faculties, into sentencing considerations.
Also, while I in no way excuse or condone the heinous act, in a broader context it's important (and yes, even–or especially–after such a tragedy), to remember that Muslims have legitimate anger at the wholesale acts of terror committed by both the Israeli and US governments against Muslims throughout the world. That does not excuse anti-Semitism, but it does remind the world that there are consequences, unfortunately, to campaigns by the US and Israel which target civilians and murder them in large numbers.
In addition, Israeli attempts to conflate Israel with Judaism, and similar attempts to speak and act on behalf of world Jewry, as if the cause of Zionism is the same as the cause of Judaism, contribute to this confusion among many Muslims.  In their mind, Jews and Israel are the same.  So Jews become stand-ins for Israelis and attacking the former is the same as lashing out against the latter.  This is of course a terrible error.  But Israel has contributed in a some way to this misconception.  Nor should Muslims be expected to lie down in the face of such attacks, no more than the Jewish partisans did against the Nazi extermination regime.
Finally, I will pre-empt charges by anti-Semite mongers who berate me for doing precisely what I declare above that I am not doing.  Explaining the context or motivations of Muslims in general, is in no way justifying violence by a particular Muslim.  And it is an egregious error, and act of bad faith, to assume I am.
* *
Today, a lone armed Muslim attacked a Reform synagogue outside Ft. Worth during Shabbat services.  We don't know how he accessed the building (many synagogues these days have very stringent security procedures in place and this synagogue had received security training).  The service was being conducted for worshippers via live video feed (on Facebook) and there were three members officiating on-site, along with the rabbi.  The attacker, whose name has not yet been released, took all four hostages.  Some news media have reported he was armed, though others say the police have not confirmed this.  He himself had a backpack which he claimed held an explosive device.  He told the hostages that he was prepared to die.
Later, during the eleven-hour drama, he released one of the hostages.  Three remaining hostages escaped the building, at which time a 70-person strong FBI team entered.  The assailant died, either by suicide or via law enforcement shooting.  All the hostages were unharmed.
The only demands he made related to his desire to free a "sister" who was in prison.  Earlier reports indicated that he was referring to Aifa Siddiqui, a Pakistani neuroscientist, who later reputedly joined al-Qaeda.  She was educated at MIT and did her PhD at Brandeis University on the subject of how children learn.
In 2008, she was detained by Afghan police.  US soldiers were questioning her when she grabbed a gun and fired shots at them.  She herself was subdued after being shot..  She was extradited to the US and convicted and sentenced to life in prison.  Seven expert defense witnesses declared she was mentally ill and not competent to stand trial.  They diagnosed her as suffering from delusions and schizophrenia.  She is currently in a federal prison ward devoted to mentally ill prisoners.
Though her case is little-remembered by Americans, in Pakistan she is considered a hero, much like Jonathan Pollard in Israel, and both the Taliban and ISIS offered prisoner exchanges of American hostages in return for her freedom.  The Pakistani government paid $2-million for her legal defense and she is a cause celebre in her homeland.  If the account of today's hostage-taking is true, then the attacker would have shared a similar motivation.
Though Siddiqui expressed hatred of both Jews and Americans at her trial, the synagogue assailant apparently did not.  Though it's not known why he chose to attack a Jewish house of worship.
It would be a mistake for Islamophobic groups like the Wiesenthal Center, which said that "It's no accident that a synagogue was chosen for this attack" to jump to conclusions.  Indeed, we do not yet know his reasons, and speculating on them in a manner that is so conspiratorial is presumptuous and shows the Center's own prejudices. A Canadian Jewish leader made an even more offensive rush to judgment:
"Once again, Jews have come under attack simply because they are Jews. While Texas feels like it is far from Canada, incidents like this have a serious impact on Jews around the world who will have emerged from the Sabbath this week with two thoughts. One of horror and concern for their fellow Jews; and one of relief that this week, it wasn't their synagogue that was targeted.

"Jew-hatred can and often does transcend hateful rhetoric and becomes violence towards Jews. This is why Jewish Canadians pay close attention to the rise of antisemitism around the world and why we invest in community security.
No, everything bad that happens to Jews is not due to anti-Semitism (though some is).  And anti-Semites don't lurk under every Jewish bed much as our communal leaders appear to want them to in order to perpetuate prejudices and maintain their relevance to the community.  It is easy for those harboring a political agenda to presume guilt because it fits their own prejudices.  But this case does not fit into such easy categorization.
The synagogue's rabbi was known for promoting interfaith programs in the community including with Christian and Muslim leaders. A local Muslim imam said of him:
Jawaid Alam, president of the Islamic Center of Southlake, told the Star-Telegram that Congregation Beth Israel Rabbi Charlie Cytron-Walker is a personal friend and a friend of the Muslim community who has promoted peace and cooperation across faiths. "He is a peace-loving person, a Rabbi and Jewish leader, but a true friend of the Muslim community," Alam said. "He and his family are considered part of the Muslim community, and he considers us part of the Jewish community." Alam said it is "unthinkable that this would happen at the synagogue of a peace-loving rabbi who has promoted interfaith talks."

Cytron-Walker has been a teacher to the Muslim community in the region, not just to his Jewish congregation, he said. "He has taught us how to live with people different from you and love each other," Alam said. He added that the Islamic Center of Southlake wants them [the family] to know the community is there for them. "The Muslim community is with them and we will do anything we possibly can for them."
Before studying for the rabbinate the rabbi:
…Worked at Focus: HOPE, a civil and human rights organization in Detroit, and was assistant director of the Amherst Survival Center in North Amherst, Mass….

In Colleyville, he has worked with interfaith families, the LGBTQ community and local school districts.
"Rabbi Charlie," as his congregants know him, is a man dedicated to peace and tolerance.  I am certain he would not want Jews or anyone else ascribing to Muslims the actions of this one individual. The attacker no more represents Islam than Baruch Goldstein represented all of Judaism.