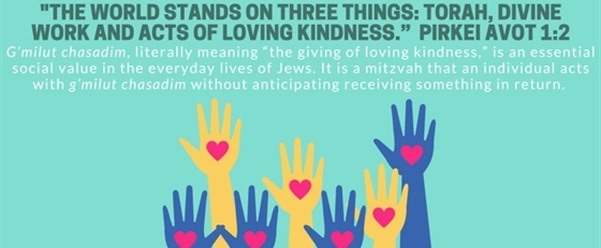 From its launch in 2003, Tikun Olam has spoken boldly and provocatively for a progressive Jewish view of Israel-Arab relations, U.S. foreign policy, and American Jewish politics.  Almost from the outset, this blog has offended.  It has annoyed. It has angered.  It has spoken truth to power; afflicted the comfortable.  It has threatened vested interests in Israel and the American Jewish leadership.  I'm high on the Israel Lobby's Enemies List.  Israelis and pro-Israel Jews have employed almost every trick in the book to take us down: lawsuits, threats of lawsuits, cyber-hacking, censorship, social media swarm reporting.  2019 was no exception.
This year, an Israeli enforcer known as Bibi's Bully sued me in an Israeli court (he lost).  Trump groupie, Elliot Broidy threatened to sue me (he didn't).  Facebook and Twitter each suspended my accounts amidst organized pro-Israel troll swarms.  Not to mention the personal invective and threats.  They've lost every time.  They will continue to lose.  The only way I can fight back is with you on my side. So please read the following accounting of Tikun Olam's achievements this year and support it as generously as you can.
In 2019, we continued our groundbreaking work exposing the secrets of the Israeli national security state. Israeli sources and allies helped us break stories no one else could publish in Israel due to judicial gag orders or military censorship.  We were the canary in that Israeli coal mine.  We tested the limits of Israeli democracy and press freedom.  We constantly pointed out when Emperor Bibi (or "King Bibi" in common Israeli parlance) had no clothes.
One of my favorite stories concerns the country's military censor, who was speaking to an audience of reporters about the army's relationship with the press.  In discussing censorship, a reporter stood up and asked: what about Silverstein?  You censor us, but what about him?  In reply, she said that while she had no jurisdiction over me because I live outside Israel, she replied she would love to meet me someday…behind bars.  Actually, she didn't explicitly say that.  She merely said one day she would "deal with me."
When the IDF launched an ill-fated commando raid on Gaza, the military censor sought to prevent media coverage of the disaster, in which the senior officer leading the raid was killed by his own troops.  When Hamas offered CCTV images of all of the commandos who infiltrated Gaza, the State again demanded that social media platforms take down content it falsely claimed endangered the lives of the soldiers.
I stood steadfast against such suppression of critical information.  I posted the identity of the Lt. Col. killed in the raid.  No Israeli or foreign media outlet has divulged his name to this day.  I posted the images of the invaders to my Facebook account and was suspended by the company, which became a willing collaborator with Israeli censor.
Social media platforms are increasingly becoming the political battlefields on which the struggles for justice are fought.  Our voices are constantly assaulted and suppressed by a concerted campaign by the Israel Lobby.   This year I was suspended multiple times on Facebook and Twitter.  But if anything, I've redoubled my efforts to make my work more accessible on these platforms.  I've also expanded my freelance journalism, publishing new pieces in The Nation and Jacobin Magazine.
What I do takes great energy and effort (and a very understanding spouse).  It requires voluminous research and constant communication with sources to verify news reports.  It is painstaking work.  And it can be costly as well.
Walter Soriano, fixer to international soccer stars and an Israeli prime minister, sued me earlier this year because I published an account of an Israeli TV news segment which called him "Bibi's Bully."  Though Israeli courts rejected his lawsuit, I was forced to hire an attorney to defend the case.  I appealed to readers then for support, which covered some of the cost.
Trump confidant, Elliot Broidy, took umbrage at a blog post I published based on a media report saying he'd paid former Amb. Dennis Ross $10,000 to publish a pro-Saudi column in The Hill.  Broidy threatened to sue me for libel.  Luckily, Bruce Johnson of Davis Wright, who's been enormously helpful in similar past situations, helped me prepare a strong reply.  I have not heard a word since, thankfully.  Nor is this the first time powerful pro-Israel figures have engaged in such intimidation.
The point is I must always be prepared for everything they can throw at me.  And they will.  To do this, I need your help.  Step forward now, make a year-end donation to support this critical work.
Do not think of this as charity or even an elective, voluntary act.  Tzedakah (generally translated as "charity") comes from the Hebrew root, "justice."  It is not discretionary.  Every Jew must give tzedakah.  It's a religious obligation in the best sense.  Every Jew must seek to bring justice into the world through giving away wealth to do good.
Make a tax-deductible gift via Network for Good (designate gift for "Tikun Olam")
Make a donation via Paypal (not tax-deductible)
Send a check (tax-deductible) to my fiscal sponsor:
Northwest Alliance for Alternative Media and Education
P.O. Box 42671
Portland, Oregon 97242
add "Tikun Olam" in note portion of check
May you and the world enjoy a year of peace and justice.