Pompeo: Israel's Errand Boy
It's difficult to plumb the pure hypocrisy of this tweet (see below) from Secretary of State Mike Pompeo. He's bitching about Iran breaking the JCPOA agreement limits on enriching uranium. This is an agreement which he and his boss themselves broke when they abandoned it earlier in his presidency saying it was one of the worst deals ever negotiated by a U.S. president. So now he's complaining when Iran, which is still adhering to many provisions of the deal even after the U.S. split, breaks a deal he himself has broken.
If this isn't the height of hypocrisy, I don't know what is:
Iran announced it will violate all limits on nuclear research and development. The fact that Iran retains massive uranium enrichment capacity reveals a core weakness of the Iran deal.

— Secretary Pompeo (@SecPompeo) September 6, 2019
First, Iran did not announce it would violate all limits on nuclear research.  It said it would abandon some aspects of the agreement.  Media report that this is likely to include an expansion of the number of centrifuges in operation; and uranium enrichment that will increase to 4.5% and possibly as high as 20%.  So much for accuracy.
The tweet reflects  another bizarre aspect of U.S. complaints about Iran's behavior.  We bitch and moan to the world that Iran is conducting missile tests.  Yet, the JCPOA doesn't refer to missile tests.  Why complain that Iran is doing something which no agreement bars it from doing?  The proper response should be: you want to regulate or ban Iranian missile tests?  Fine. Then begin a new round of negotiations and include this in the deal.  But in order to get Iran's agreement, the U.S. will have to offer Iran far more than even Obama did in the first round of JCPOA.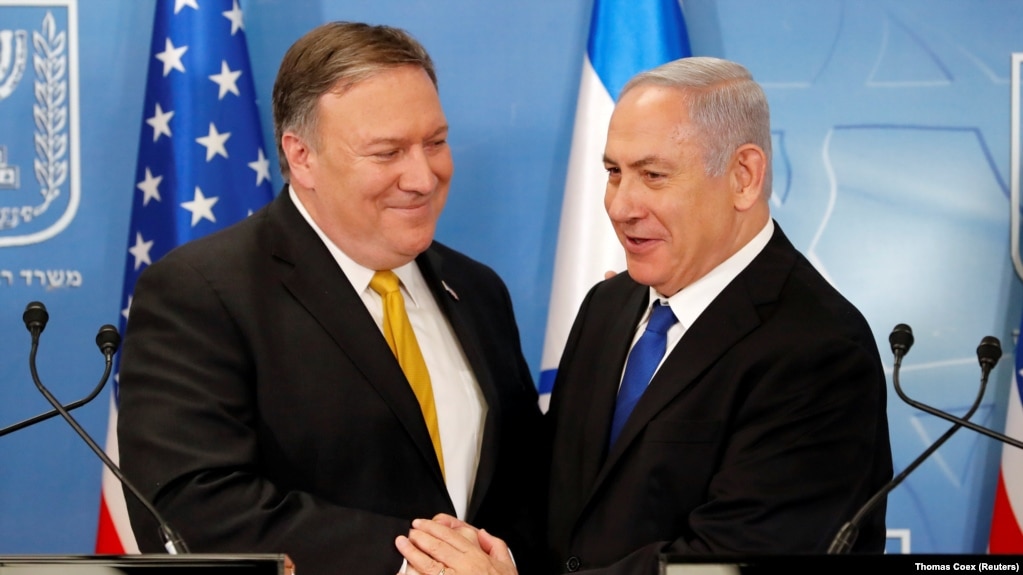 The U.S. position seems to be: we get something for nothing.  But that's not the way negotiations work.  If you want something you need to give something.  Perhaps if Iran was a dependent vassal state in olden times we could dictate terms.  But Iran is a proud, independent nation with a millenia-long history.  It is not cowed.  Not by U.S. weaponry.  Not by U.S. might.
Then we have Mike Pompeo, Israeli errand boy delivering threats on Netanyahu's behalf to Lebanon, warning that Israel will destroy a Hezbollah missile production site in the Bekaa Valley if Lebanon itself doesn't dismantle it.  This is a neat little trick Israel plays: it doesn't communicate directly with Lebanon.  Instead it uses it's 800-pound U.S. gorilla to do the talking on its behalf.  The intent is to cow the small, relatively defenseless state of Lebanon, by warning it that the most powerful nation in the world will support turning this site into rubble unless the country does what Israel and the U.S. want:
"Pompeo said to warn Lebanon that Israel could strike Hezbollah missile factory."
Nice to see a U.S. secretary of state acting as Israel's messenger boy. 😒 https://t.co/dDc7pmde89

— Tikun Olam (@richards1052) September 6, 2019
This neglects the fact that Arab states like Lebanon (and Iraq, Afghanistan, etc.) have endured decades, even generations of civil war and repeated invasions by Israel and the U.S. in which thousands of Lebanese and millions of others have died.  The threat of yet another attack by Israel, even with U.S. blessing, is hardly frightening or intimidating.  We seem to believe the world must shiver in its boots when we declare our interests.  Little Lebanon must cower in a corner and beg us not to hit them.  How different the world is than what we think!