U.S. Warns of Grave Consequences If Assad Retakes Southwestern Syria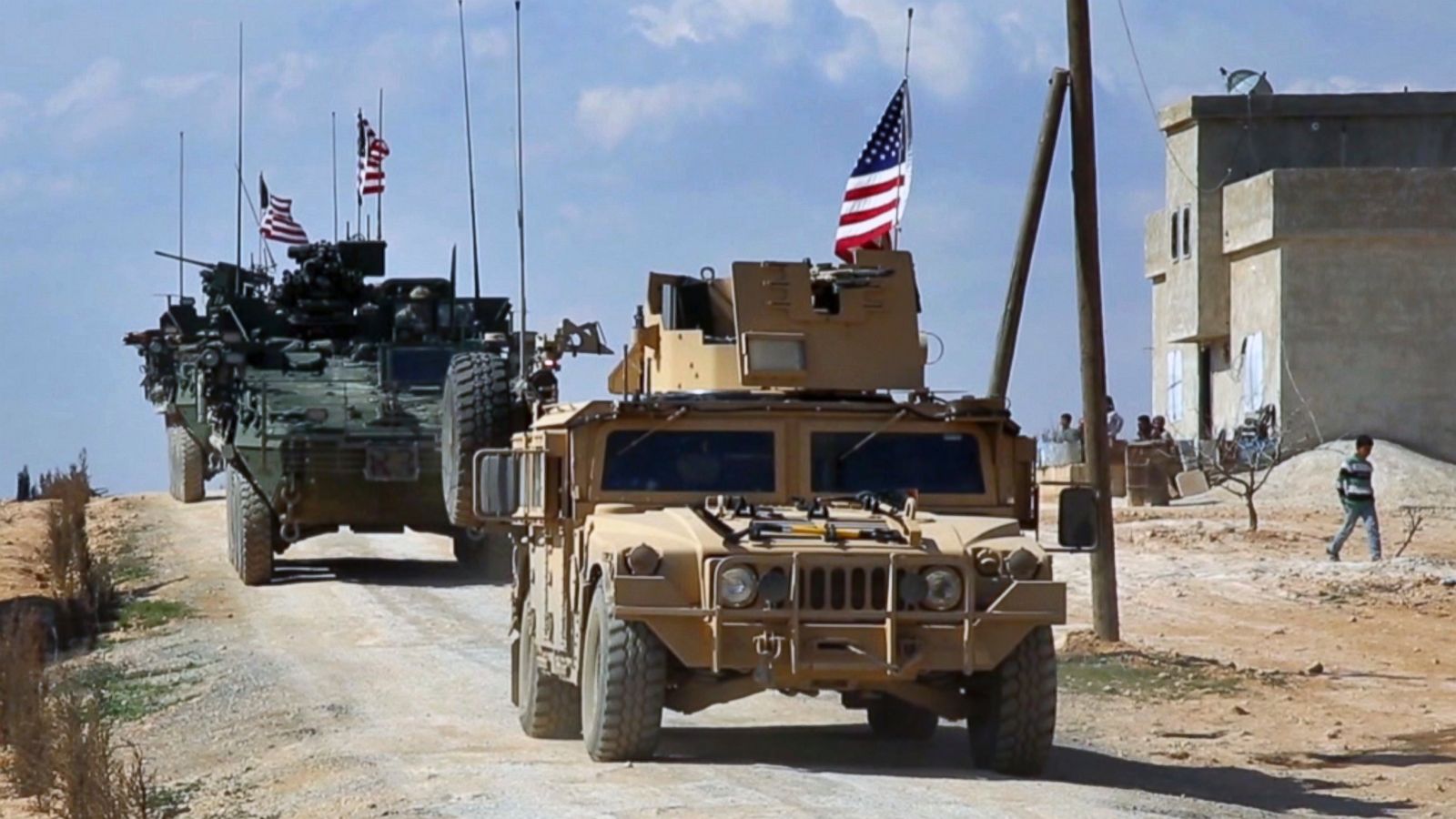 The above video is my latest PressTV interview regarding Israeli minister's claim that the Trump administration plans to recognize Israeli sovereignty over the Golan in a matter of months.
The U.S. has engaged in yet another extraordinary breach of all previous foreign policy norms by (not so) tacitly threatening Syria's Pres. Assad with severe consequences if he commences an expected offensive in the southwest to retake territory long-ceded to al-Nusra Islamist rebels allied with Israel.  Keep in mind that whatever we may think of Assad (not much), he is the recognized ruler of Syria.  His forces have recently retaken large swaths of territory formerly held by Islamist rebels.  In other words, he rules Syria.  The idea that a foreign power would tell such a figure that he may not take control of his own territory is astonishing by almost any measure.
Add to this that our country is implicitly weighing in on this matter on behalf of our vassal state (or are we the vassals?), Israel; and you have one strange set of circumstances–and dangerous ones at that. Israel, as it's done previously in southern Lebanon and the Occupied Territories, has forged alliances with local forces which carry out its objectives in circumstances in which Israel cannot rule territory directly.  So it's supplied intelligence, military aid and other forms of support to al-Nusra and Druze militants occupying villages on the Syrian side of the Golan armistice line. The purpose is to create a buffer between Israeli territories and its enemies.
By peeling off local Arab forces and setting them against Assad, Israel weakens its enemy.  The result is that al-Nusra fights Assad and neither turn their guns on Israelis.  To do all this, Israel in effect extends a sphere of influence far outside its own territory (a good deal of which it previously conquered from these same Arab forces, cf. southern Lebanon, the Golan, etc.).  For some reason, hardly anyone in the international community actually objects to this hegemonic strategy.  So it works well for Israel.
The current U.S. warning of "firm action" against Assad sets up a potential confrontation among the Syrian president and his Russian, Iranian and Hezbollah allies on the one side, and the U.S. and Israel on the other.  If Assad does confront Israeli Islamist allies in the southwest would Israeli forces invade en masse to protect the enclave it has carved out?  Would Israel risk direct military conflict with Syrian government forces on Syrian soil?  If so, would the world stand by and do little or nothing as it has during previous Israel invasions of Arab states like Lebanon and Palestine?
Many observers have warned increasingly vigorously about the threat of direct conflict between Israel and Iran; a conflict that might play out not just in Syria, as it has for months with regular Israeli air attacks on Iranian bases there–but in Iran itself.  And of course, any such attack would rain fire on Israel itself, as Iran's allies would certainly not stand by as it was pounded into the ground by Israel air strikes on its homeland.  This could easily draw in the U.S. on behalf of its strategic ally.  Where that could lead no one knows.  But we can surmise.
What's especially odd about this is the U.S. threat comes on the heels of Trump's virtual promise that he would be withdrawing the 2,000 U.S. special forces troops currently stationed in Syria, alongside their Kurdish allies.  How would the U.S. force Assad to back off this offensive?  Certainly not with boots on the ground.  Perhaps by summoning U.S. air power to strike Assad's forces during their offensive.  This too promises a major escalation in the conflict.  The U.S. has until now restricted its operations to attacking ISIS forces in the countries northeast.  To now take after Assad himself would be a serious change in American strategy.  It's hard to imagine that Russia, playing a major role as Assad's military backer, would take kindly to such an intervention.  Do we really want to set up a potential direct confrontation between U.S. and Russian forces?