Israel Funds Syrian Rebel Weapons Purchases
The Wall Street Journal interviewed a Syrian rebel commander and other fighters, who confirmed the worst kept secret of the Syrian conflict: that Israel is directly aiding Syrian rebel factions with both humanitarian and financial aid:
…Interviews with half a dozen rebels and three people familiar with Israel's thinking reveal that the country's involvement is much deeper and more coordinated than previously known and entails direct funding of opposition fighters near its border for years.

"Israel stood by our side in a heroic way," said Moatasem al-Golani, spokesman for the rebel group Fursan al-Joulan, or Knights of the Golan. "We wouldn't have survived without Israel's assistance."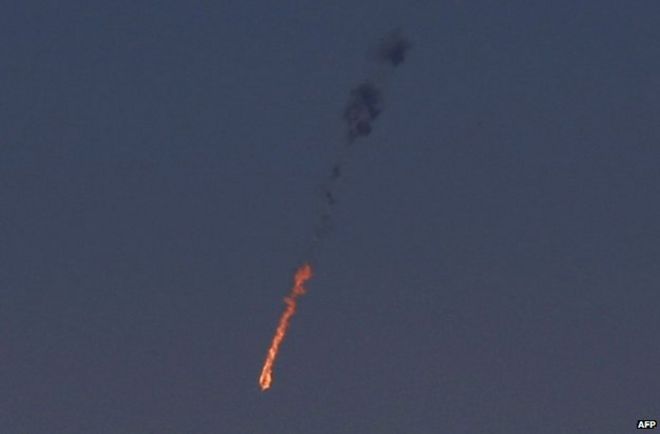 Israel provides $5,000 per month to the above group, which it uses to pay fighters' salaries, and purchase weapons and ammunition for its campaigns against the government in the Syrian Golan.  WSJ reports the rebel group's name as Fursan al-Joulan, which I've never heard before.  With approximately 400 fighters, it would appear to be a local militia.  It undoubtedly has an affiliation with a larger Islamist group like Al Nusra or Al Qaeda, but I haven't been able to determine that yet.  The article makes clear that it isn't affiliated with the Free Syrian Army, which increases the likelihood it is an Islamist group.  It's also quite possible there are other groups, perhaps numerous ones, which Israel is aiding in a similar fashion.
This new report confirms several years of my own reporting which have documented extensive Israeli intervention in the Syrian conflict, including numerous air strikes against Hezbollah and Iranian arms convoys, the shooting down of a Syrian jet which had strayed a few meters into Israeli-occupied Golan, assassinations of Hezbollah and Iranian commanders, equipment drops, and direct intelligence briefings between IDF officers and rebel commanders.  All this has belied the repeated false claims in world media (including in this WSJ article) that Israel is a neutral party to the conflict.  Israel is deeply involved in it and seeks to weaken or topple Bashar al-Assad, because Israel's arch enemies Hezbollah and Iran, are his chief allies.
I expect that Israeli escalation will continue since Assad and his allies are in the ascendance.  They are routing ISIS in the eastern part of the country.  Once they do so, it's very possible Assad could turn his attention to the west, including the Golan, trying to consolidate his territorial gains.  That is when the true test will come.  Israel wants a divided Syria.  It wants a country riven by ethnic and religious disputes so that it can dominate the Golan and protect its northern border.  How far is it willing to go to prevent Assad from reasserting control there?
Israel does not want to negotiate a peace agreement with Assad as it has tried to do in the past.  It prefers maintaining its illegal conquest of the Golan and maintaining the status quo.  To do so, it must continue to sow discord and military adventures in the Golan.
Another footage of the moment when #Iran's IRGC fires missiles targeting terrorists in #DeirEzzor of #Syria.#IRGC pic.twitter.com/MHfEpO05yx

— Abas Aslani (@AbasAslani) June 18, 2017
Two other ominous escalations in the Syria conflict occurred in the past 24 hours.  Iran announced that it had fired missiles from its territory to attack ISIS positions in eastern Syria.  No sources have been able to confirm the Iranian claim.  But if true, it would mean that Iranian forces had advanced technically in order to fire its weapons and hit targets hundreds of miles away.  The last time it attacked an enemy beyond its borders in this way was during the Iran-Iraq war in the 1980s.
Iran explained that the missile attack was in revenge for a recent terror attack by Iranian Kurds for which ISIS has taken credit.  Since Iran has also blamed Saudi Arabia for the Tehran attack, which killed 17 mostly civilians, it's highly likely the missile attack is a veiled warning against the Saudis: 'just as we can reach ISIS in Syria, we can reach you in Riyadh as well.'  Or as Al Jazeera's correspondent said:
"And, of course, we need to see this in the wider geopolitical context: it will be very interesting what the reaction is going to be from countries such as Saudi Arabia, the United States and Israel, because Iran is saying it can retaliate and it will."
A U.S. fighter jet downed a Syrian war plane which had bombed a target close to U.S.-backed Syrian rebel forces.  The U.S. military claims these were Syrian Democratic Forces (which were routed from the town by Syrian regime troops), while the regime claims they were ISIS.  At any rate, what isn't in dispute is that Assad is attempting, and largely succeeding in taking back territory that had been formerly held by ISIS.  While the U.S. is attempting to stymie Assad in this effort.  This means, in effect, that U.S. policy largely mirrors that of Israel.  We appear not to want a united Syria.  Rather we appear to want a Syria divided up into ethnic cantons.
This is part of a U.S. escalation of its own involvement which has included bombing a Syrian government military convoy, the accidental bombing of a Syrian hospital, and now this.  Clearly, the Trump administration is permitting our military to flex its muscles in this arena.  The problem is that this is a very crowded field of battle and there are many parties involved including Russia.  The plane we shot down was a Russian Sukhoi bomber, for example.  All it will take is one split-second mistake for this to turn into a major bloodbath which could suck the major parties in far deeper than they prefer to go.