Dubai: When Is Murder Not Murder? When Yuli Edelstein Says It Isn't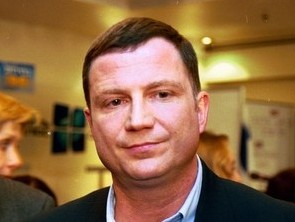 Yuli Edelstein, is an Israeli settler with the dubious distinction of running something called in Hebrew, the Hasbara Ministry (somehow in English calling him the 'public diplomacy minister' has a much suaver ring to it).  As such, Yuli's not going to let any buffoonish Mossad performance throw him off message.  The Dubai assassination?  Easy, it wasn't even murder.  What was it?  A favor Israel did to the world to rid it of Arab pond scum:
The killing of a senior Hamas official in Dubai should not be considered as murder, an Israeli minister said today.

Public diplomacy minister Yuli Edelstein…speaking to a meeting of the Henry Jackson Society think tank at the House of Commons, said that it would be wrong to become "overly emotional" about his death.

"Even if it will turn out that the worst secret service of the worst country in the world had managed to get to that guy, I will still not call it murder," he said.

"We are talking about the worst murderer in one of the worst terrorist organisations, so let's not get overly emotional about his death and let's not start mourning his death."
Let it not be said that Israel's Hasbara minister has let the facts get in his way.  First, over 20 years ago, al-Mabouh was responsible for murdering two IDF soldiers and he currently arranged for arms deals with Iran.  Hardly the worst murderer in Hamas.  Second, the claim that Hamas is one of "the worst terrorists organizations," again highly debatable.  But the question remains, if Hamas is a terrorist organization and al-Mabouh is a terrorist, what right does Israel have to adopt the tactics of the terrorist to take its revenge?
Further, if Israel is justified in murdering al-Mabouh, what do we say about the assassination of Rehavam Zeevi under eerily similar circumstances at an East Jerusalem hotel where he lived.  Why is Zeevi's murder, assassination and al-Mabouh's isn't?  That's an indefensible distinction that I don't expect Edelstein to understand, but that less politically conflicted people will easily comprehend.
As I've written here–if Hamas or Hezbollah succeed someday in assassinating an Israeli political figure why should the world not consider this a legitimate act of revenge?  If Edelstein refuses to call al-Mabouh's killing a murder then why would an act of revenge on an Israeli victim be murder?  Israel, in its predictably short-term approach to these things, refuses to understand the rhetorical/political implications of its words and deeds.  There is a certain narcissism, as my reader Shirin likes to point out–you can say virtually whatever you want and whatever is convenient to defend your own behavior, but your statements cannot be used against you at some future point.  It's as if Israel can say whatever the hell it likes and devil take the hindmost.
Related articles by Zemanta