Reddit: Front Page of the Internet, Censors Its Back Pages
As Reddit readies for $15-Billion IPO, Bad PR is bad for business
NOTE: The New Arab published an abridged version of this post this week. Read it here.
What will the future look like with hundreds of millions of people only thinking Reddit-approved thoughts? Can we answer the call for a decentralized platform to exchange free ideas, judged on their own merit instead of by a central authority? Or will centralization, convenience, and conformity doom our privacy & intellectual freedom?
Social media platforms are the digital equivalent of the 19th and 20th centuries' Pony Express, telegraph and telephone.  They have even supplanted television as a means for people to obtain news and information.   Reports by digital rights NGOs have shown that these platforms not only shape political views, they amplify extremism and violent tendencies.  For better, but mainly for worse, social media plays a gargantuan role in shaping global human discourse.
Facebook is the Big Daddy of this market, with nearly 2-billion daily users and 3-billion monthly daily users.  That is nearly 40% of the world population.  It is 5th globally in overall internet traffic, is valued at nearly $650-billion, and is 34th largest Fortune 500 company.
But there has been pushback against Facebook's overwhelming dominance.  Left and right have complained about the heavy hand of censorship; though media analysis has shown that Mark Zuckerberg puts his finger on the scale, with moderators targeting far more left-wing content than right-wing.  Users also complain that Facebook gives a pass to white supremacist content that promotes violence. In the Israeli context, far-right users have posted incitement to violence with impunity and face no consequences for it, while pro-Palestinian users face suspension and permanent bans.
Left-wing speech is far more likely to be censored on social media than right-wing speech. Articles have also highlighted the censorship of pro-Palestinian voices on the two major social media platforms, Twitter and Facebook. Users face suspension for content which supposedly violates the companies' "community standards."  These community standards seem to apply mainly to criticism of Israel or amplification of the Palestinian perspective.
For example, during Israel's attack on Gaza last May, I posted an image on Facebook of a Palestinian couple mourning the death of their child. It was a moving display of emotion which dramatized the suffering inflicted by Israel on Gaza.  But Facebook moderators deemed it too disturbing and slapped a warning on it. You could not see the image unless you clicked on the warning. After I appealed this decision. the response was to confirm the original decision that the image was "covered under community standards." A jargon-filled way to say, "we aren't changing our mind."
Such censorship erases the Palestinian cause from the digital world.  It is part of a systematic campaign not only to erase Palestinian existence, but to scrub the most popular venues for political discourse of such a presence.
In 2015, then-deputy foreign minister, Tzipi Hotovely (currently Israel's UK ambassador) met with Google executives and announced a "joint monitoring accord" to target anti-Israel content.  Later, Google denied the Israeli claim in order to deny claims of that states dictate its moderation decisions.
Nevertheless, the country's Cyber Unit has reported "tens of thousands" of posts and videos for anti-Israel bias. Another Israeli minister, boasting of the country's power to police offending content,  claimed that the platform censored 95% of what her ministry reported.  Google reports a lower figure of 80%.  No matter the correct figure, clearly Israel has a substantial impact on censoring these platforms, with the vast majority of banned material being political, rather than hate speech.
 Reddit's Digital Censorship
Reddit boasts that it is the "front page of the internet."  It has 48-million active monthly users, 130,000 subreddits, and is ranked 20th globally in terms of internet traffic.  In June 2021, it had 1.7-billion visits.  Last August, it scored $400-million in venture capital funding–valuing the company at $10-billion–and is preparing for a 2022 IPO.  Its impending IPO will set the company's valuation at $15-billion.
Not bad for a corporation which began as an altruistic project founded by internet freedom pioneer,
Aaron Swartz, and two other co-founders.  They sold the company to Conde Nast in 2005 for a paltry $10-million each.  Swartz later died tragically, a suicide, during a controversial legal persecution by Boston's US attorney.
Swartz saw Reddit as a vast internet forum featuring unfettered debate on all the issues of day; or virtually any subject in which someone was interested. Anyone could start their own subreddit.  If it was popular, it could amass hundreds of thousands or even millions of members.  Discussions were monitored by moderators ("mods") who ran the subs.  They developed their own rules suited to their own corner of the site. They were layered upon overall site rules known as Redditquette.  Reddit empowered people as a major venue for online democracy.  There was nothing like it at the time, and it struck a chord with tens of millions.
Swartz did not do it for money or fame but based on a first principle of free speech and broad dissemination of information and knowledge.  I wonder what its founder would think of it now.
Reddit gradually transformed itself into a corporate entity, losing some of the venturesome pioneering spirit that was its early hallmark.  It added layers of corporate managers, generated revenue through ads, corporate sponsor agreements, and premium membership.
As it expanded its reach, it generated controversy for hosting subs accused of promoting hate speech, misogyny, and homophobia.  Reddit admins, responsible for enforcing the rules for the entire site, began banning subs.  Thousands bit the dust.
Most users understood the need for some form of policing of noxious content.  Reddit benefited by the fact that the decisions were not made from a top-down hierarchy like Facebook, and subject to the whims of top executives like Mark Zuckerberg.  He was also known to have a soft spot for Donald Trump, and refused to police the ex-president's content, despite its promoting white supremacy and anti-vaxx junk "science."
But Reddit too has its weaknesses. It does not vet posts for accuracy or truth. Anyone can post whatever conspiratorial theory on any particular subject.  While users can respond and rebut such claims, offering their own sources as proof, there is no referee who decides right and wrong (though there are figures serving roles to discipline users called mods and admins).
In the media past, there were such authorities.  There were editors who vetted newspaper and magazine articles.  There were fact-checkers.  There were figures of authority like academics, respected for knowledge of their discipline.  Reddit and the other platforms, unfortunately, contributed to this dilution of authority, which has caused a cacophony of opinions, many of which are rubbish.
On the positive side, Reddit was governed by tens of thousands of mods monitoring their subs and admins who monitored site-wide issues.  This was a far more decentralized and democratic system in which knowledge could be sifted and tested for accuracy by, as Mao once said, letting a thousand flowers bloom. As Nick Bolduc wrote:
A community that decides these things for itself at least has a stronger argument than a community subjected to the decisions of a centralized platform.
How Reddit Censorship Works in Practice
Then problems began to pop up.  Like Microsoft and TikTok, which censor content deemed objectionable in local markets, Reddit too removed content at the behest of censors, especially in Pakistan, where in 2020 it removed 3,700 pieces of content deemed "obscene."
Mods were found to have engaged in such strange behavior as using an auto-moderator function to remove submissions.  R/Technology did this regarding the words "Tesla," and even "Aaron Swartz!"  The site moved from eliminating hate speech to outright censorship of political speech. This was especially true of views critical of Israel or supportive of Palestinian rights.
Earlier this month, Amnesty International released a human rights report declaring that Israel was an apartheid state.  Supporters of Palestinian rights have rightly been shocked that the New York Times chose not to cover the story at all.  On Reddit, the response has been equally dispiriting. Some subs have censored attempts to highlight the document.  The r/worldnews sub has blocked multiple attempts by Redditors to post links to the report. My attempt to ask the mods to explain their decision failed to elicit a response.
According to u/Khaba-Dvorsk at u/Islam, a mod told him his post, which linked directly to the Amnesty website and release of the report, was censored because it was "opinion," rather than "news."  The sub does have a rule prohibiting opinion pieces.  But Amnesty's article about publication of this major human rights document is clearly a news story. But it's clearly a news story it wishes to suppress. Links to BBC news articles covering the same story were also removed.  The sub doesn't cover "world news" as its name implies, but content that fits the biases of the mods.
I personally have suffered a bout of censorship on the site.  In 15 years on Reddit, I was never warned or suspended for anything I posted.  But about two months ago, I received an admin warning that a comment I posted constituted "harassment." Actually, my comment responded to someone who told me to "go kill myself."  When I replied to the warning asking why I should be punished when I had been incited to commit suicide.  The admin's response was to suspend my account for three days.  A few weeks later, the same admin (presumably) suspended my account for seven days, again accusing me of harassment.  This time, I appealed the decision, and it was lifted with a finding that I had not violated Reddit rules.
The coup de grace came in a comment I made in the r/Iranian site, which the admin (not the sub mod) found to be a "threat."  He banned me permanently from Reddit. I appealed this decision as well and it too was lifted.
During this controversy, u/islamofascisto published an attack on me in a Reddit sub, calling me:
A steaming pile of feces. Stinkerswine proves again what a lunatic he is.
I reported this bit of anti-Semitic ("Stinkerswine") provocation as hate speech to the Reddit admins.  I received a message that this was not found to be hate speech and didn't violate Reddit's rules.
In the midst of this bout of censorship, I wrote to the Reddit press office telling them I was preparing a piece on censorship on Reddit for this publication.  I informed them about my permanent ban and the decision on the u/islamofascisto comment.  I never received an answer to the more general questions I posed about transparency and accountability in admin decision-making.  But I did receive something almost as good.  My ban was lifted, again finding I had not violated Reddit rules; and u/islamofasicto's comment was not only deleted, but his entire account was suspended.
Of course, the admin who targeted me is likely still performing this role and likely will be closely monitoring my posts and comments looking for a reason to ban me again. It's the price you pay for sticking your neck out on this issue.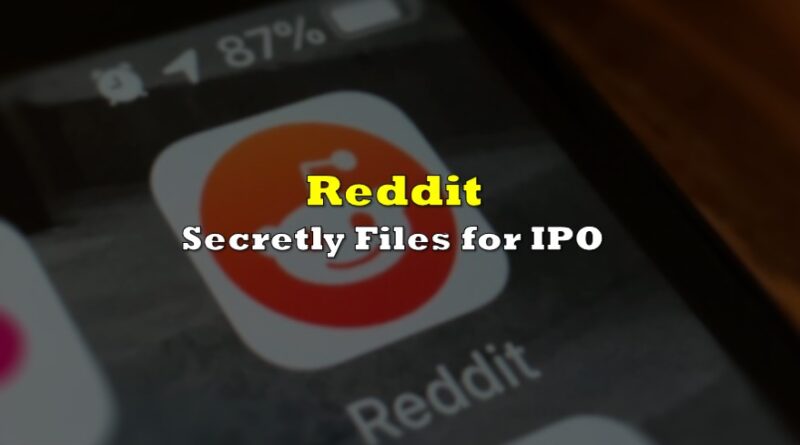 Another example of such censorship regards the r/Ukraine sub in which I posted a link to one of my blog posts on the imminent Russian invasion of Ukraine.  In it, I likened Donald Trump's fulsome praise of Putin and support for the invasion to the views of some on the anti-capitalist left who also defend Russia's looming dissolution of an independent Ukraine.  A mod deleted my post.  Along with this, a commenter wrote: "Your mother should have scraped you with a coat hanger."  After the sub's mods refused to remove the comment, I reported it to the Reddit site-wide admins.  Instead of banning the account they merely gave the commenter a "warning."
Returning to the lifting of my permanent ban: these decisions may have resulted from my media inquiry and the suggestion that censorship on the platform could embarrass them, it's even more likely that a far larger phenomenon was at work.  Before an IPO, which news reports say Reddit is preparing for March, a company has a strict set of rules it must follow.  It also must file voluminous documentation on its corporate governance with the Securities and Exchange Commission.  Bad press is highly undesirable during such a period.  It reflects poorly on the company's record.  Government regulators do not look favorably on companies seeking to go public while engaged in misbehavior or controversy.  Reddit executives do not want any bad PR to interfere with their $15-billion payday.  That is far more likely the reason Reddit was so quick to repair any damage this incident caused them.  But it does not cure any of the larger problems outlined here.