What Would Jesus Do–About Israeli Apartheid?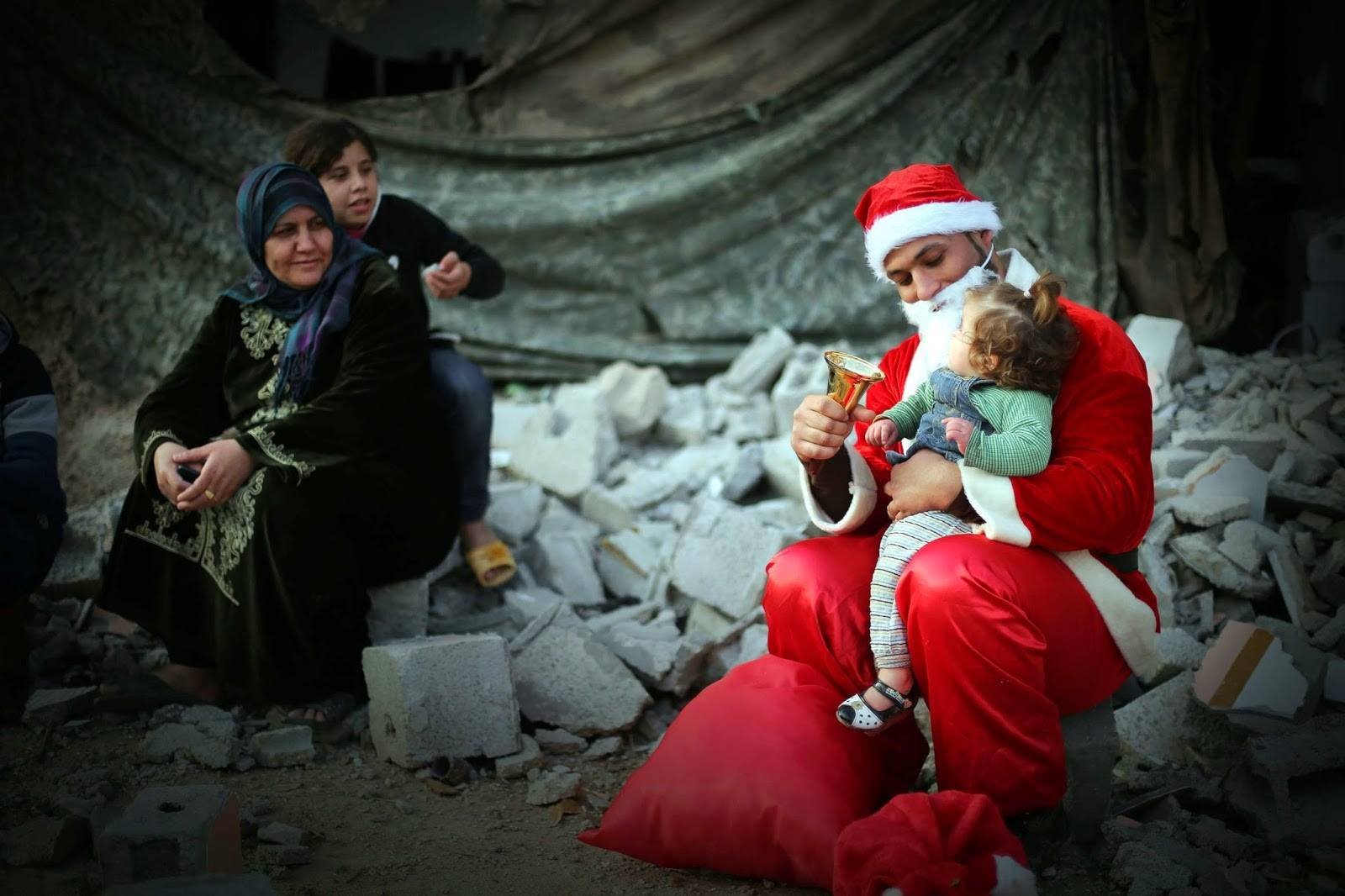 Tonight is Christmas eve.  I read a tweet by a Palestinian which likened Jesus to contemporary Palestinians.  But then I recalled that Jesus was Jewish (not Palestinian), a native son of Nazareth.  As a Jew, how would he react to today's Israeli apartheid?
We have an excellent historical example to guide us.  More than anything, Jesus hated corruption and injustice.  More than anything, he sided with the weak and powerless.  Remember the episode with the moneylenders in the Temple? He became so outraged that he attacked them. cast over their tables and stalls, and drove them from the Temple.
So how would he react to Israeli apartheid?  How would he react to his fellow Jews cutting down Palestinian women, old men and children?  We've already seen he was not averse to sharply criticizing his fellow Jews when they strayed from the path of righteousness.  Nor were his predecessors, the Biblical Prophets.  You already know the answer. Jesus would go head-to-head with the oppressors.  He would denounce them with righteous fury.
While today's Israel would not crucify Jesus, the Shin Bet would definitely haul him in for questioning and warn him that his actions constituted "incitement." That they stirred up trouble among Palestinians.   It's terribly inconvenient when a Jew defends a Palestinian.  Gives them all the wrong ideas.  The authorities might even get a judge to issue an order prohibiting him from entering the West Bank. Even from his birthplace, Bethlehem.
On this day of the Prophet's birth, Christians (and humans) should be comforted, as Judeo-fascists rampage across the West Bank destroying precious Palestinian farmland, slaughtering farm animals and ramming cars into old women, that Jesus would be with them.  Jesus the Jew.  The uncompromising Jew.  The Jew for justice.  He would cast his lot with those suffering. He would suffer with them.  He would tell them that God was with them no matter how much suffering Israel inflicted on them.
Merry Christmas. Eid Milad Majid.
NOTE: I posted a link to this post in the Reddit r/religion sub-group.  It was removed by the moderator, who called it "hatemongering."  Apparently, religion and politics do not mix, and even when a post deals with human suffering, it isn't compatible with religion.