BREAKING: Israeli Newspaper Violates Censorship, Identifying Senior IDF Commander
חשיפה: פאשלה של הצנזורה חשפה: מפקד יחידת "אגוז" הוא סא"ל אפרים תהילה
A few weeks ago, an IDF soldier in the elite Egoz commando brigade was participating in a solo navigation exercise in northern Israel. He was accosted by two strangers who first offered him a ride, which he refused.  They then returned and assaulted him.  When the soldier attempted to put ammunition into his weapon to fire it at them, they stole it from him despite his efforts to fight back against them.
When the unit commander discovered the soldier's weapon had been stolen, he railed at him, sending a memo to the entire unit saying:
"Any soldier who doesn't know how to defeat two assailants using Krav Maga and whose gun gets stolen has no place in Egoz."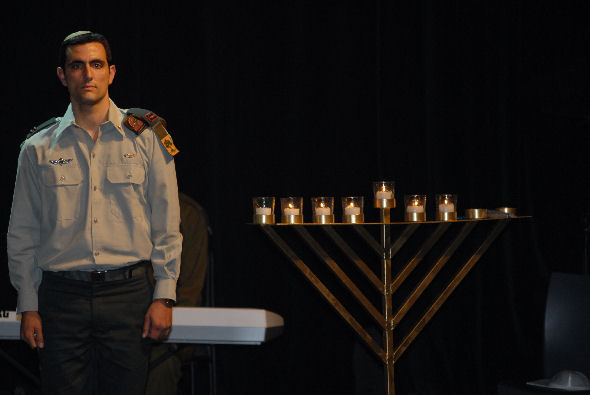 He apparently jumped the gun, as the army was in the midst of investigating the incident before determining who was at fault and what the consequences would be.  The final report implicitly rebuked the commander, saying that while he was justifiably upset with the theft, that he had responded too harshly. Not only will the theft victim not be ejected from Egoz, he will receive no punishment at all.
There are 400,000 illegal weapons in Israel, with 70% of them stolen from the IDF.  They are often used by criminal gangs in the commission of crimes, in settling internal scores, or in acts of femicide.  Yet another unfortunate consequence of being a garrison state.
Senior IDF officers may not be identified in the media both for security purposes and also due to fear they might be summoned before the ICC.  However, Israel HaYom, a paper owned by Sheldon Adelson, committed a fashla and printed the Egoz commander's name, Lt. Col. Efraim Tehila.
In the interest of promoting accountability of military-intelligence officers for their actions, I violate Israeli censorship by identifying such individuals.  In the past, I've named the commanders of Unit 8200, Sayeret Matkal, and the Mossad's bombmaking squad among others.