Trump's Almost-War on Iran
Donald Trump ordered ships into position and planes in the air to attack Iran–until he didn't.  With events in the Gulf moving as quickly as a whirling dervish, it's hard to keep track of where this is headed.  But we know this: within the past 24 hours, the Iranian Revolutionary Guards used a SAM anti-aircraft missile to destroy a $120-million advanced U.S. drone that was tracking Iranian military activities and movements in the strategic Persian Gulf.  The UAV was one of our most sophisticated and capable of monitoring and processing immense amounts of spy data. The U.S. claims the aircraft was in international waters and Iran claims it was within its own.  The latter has named the coordinates at which the plane was downed and retrieved wreckage of the plane in its territorial waters.  Though the U.S. has shown video (see above) of the moment of the drone's destruction, it has not offered evidence to support the claim about its exact location.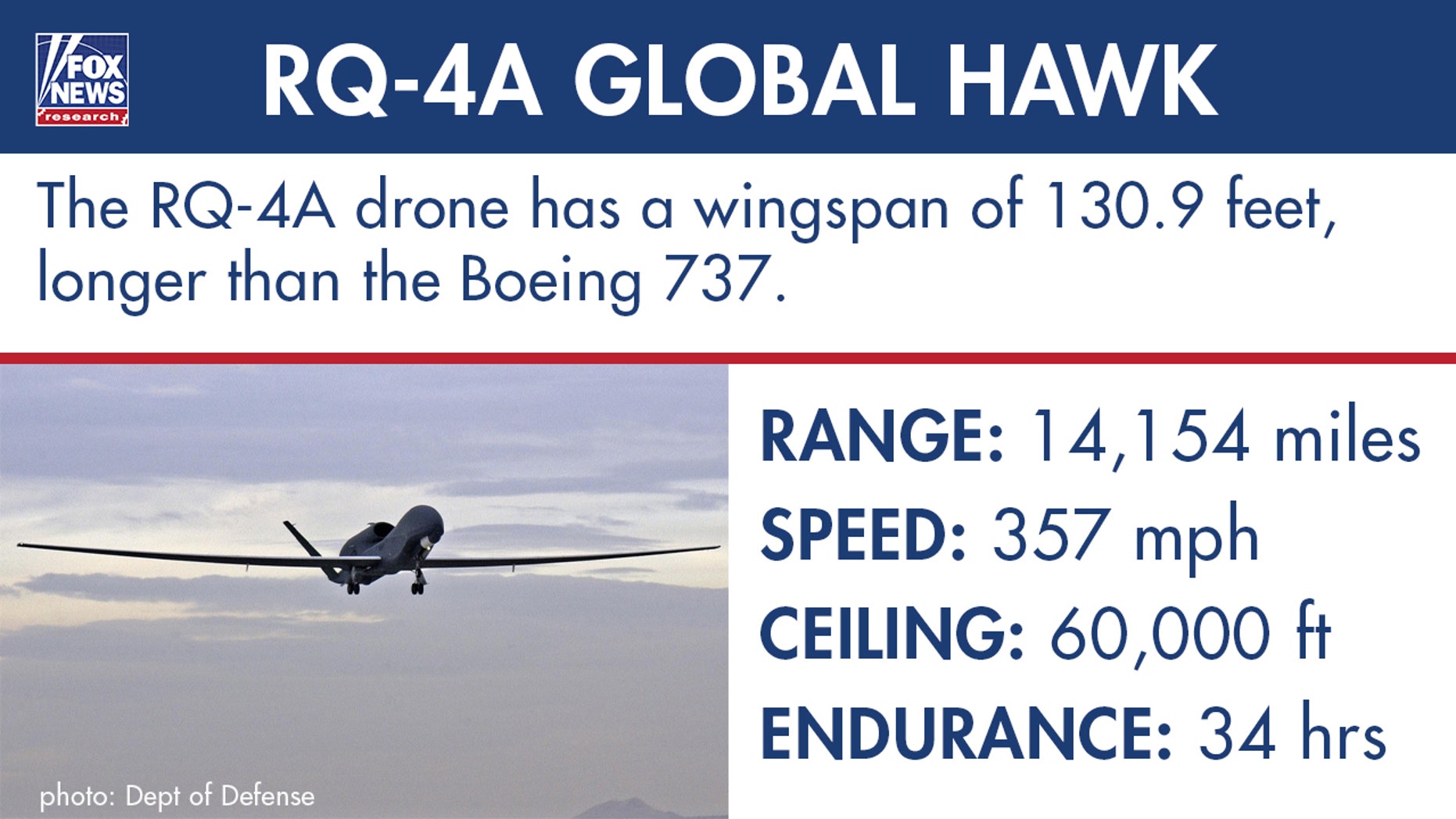 Pres. Trump has, as usual, made several strange comments about the Iranian incident.  At one point, he said Iran was lucky there was no pilot in the drone.  An exceedingly bizarre, but characteristic statement from our dear leader.  The war hawks in the administration (Pompeo, Bolton and Haspel) pressed hard for a strong military response.  While the Times reports that the military brass ("my generals," as Trump once called them once-upon-a-time) were the ones who talked sense, warning that such action could lead to a "spiraling escalation," which might harm American interests and personnel throughout the region.
Though Congressional leaders were briefed, it's not clear how they responded or whether their comments influenced Trump's stand-down.  While Republicans said an attack would have been justified, Democrats reinforced the message that any attack on Iran must be approved by Congressional resolution.  This is a position the administration has neither rejected nor affirmed.  But officials have argued that the 2001 authorization of an attack on al Qaeda also covered any similar military force against Iran.  This seems a dubious claim.  But like all such Trump administration statements, it would stand as policy until a court overruled it, which could take years at the rate the American judicial system works.
I've been warning for over a decade of the danger of a war against Iran.  This was the reason that Shamai Leibowitz articulated to me that he revealed top-secret FBI recordings of Israeli embassy officials who were laying the groundwork for precisely this eventuality.
Everyone knows that Donald Trump is a loose cannon–not just his mouth, but his precipitous, mercurial personality, which causes him to make decisions and renounce them almost before they come out of his mouth.  So we were minutes away from bombing Iran when the planes were ordered back to base.  This is not good.  Not good, not just because it shows a president who is indecisive and ineffectual; but also because it shows how easily he could start a war without necessarily intending to do so.
By all accounts, the targets selected were low-level military installations, but that hardly matters.  Once the U.S. directly attacks Iran, all bets are off as to what the eventual outcome might be.  The Iranians who, till now, have behaved toward us in a fairly constrained way (especially while the nuclear deal was in effect), would certainly not sit idly by.  They would respond with an attack on either American military targets or interests.  At that point, we'd be off to the races; and there's no telling where we would end up.  We are ruled both in Iran and the U.S. by hotheads, fools and hardliners.  God (or somebody) help us…