The Selling of the Israeli Surveillance State
I delivered this paper last month at the UC Berkeley conference, Virtual Internment: Islamophobia, Surveillance and Unequal Citizenship. It was sponsored by the Islamophobia Research and Documentation Project directed by Hatem Bazian. The video of my talk is posted here.
Israel's military-intelligence apparatus specializes in developing cyber-technology, surveillance methods, disinformation, and outright intimidation in order to police political speech relating to Israel-Palestine. The forms this takes are myriad: from technology companies developing malware to spy on human rights activists, to the IDF's Unit 8200 using signals intelligence technology to spy on Palestinians, to data-mining technology enabling Israeli authorities to police vast swaths of social media. All designed to ferret out so-called security threats to the State.
The effects of this repressive apparatus are felt far beyond Israel and Palestine. Techniques and products developed in Israel are sold via the country's military export apparatus to some of the most brutal nations in the world, and used in these countries' own battles against human rights activists.
Instead of promoting itself as a beacon of liberalism and equality, as it once did in its Declaration of Independence, Israel has become a model for the most authoritarian states in the world; especially for Sunni and Gulf States, which are largely ruled by military juntas or corrupt, dynastic regimes. Just as Israel is suppressing the Palestinian campaign for political rights, many of these Sunni regimes use the Israeli technology to control restive Shia minority or majority populations.
The development and marketing of these technologies parallel Israel's conventional weapons export industry, which is currently ranked ninth in the world. Considering that Israel's GDP is ranked 32nd in the world (and inflated by the value of these same military exports), this tells a great deal about the distortion at the heart of the Israeli national security state.
These Israeli cyber-products are also marketed by private companies with close military ties. In most cases, they were founded as start-ups by ex-senior army officers in intelligence groups like Unit 8200.
One of the most notorious of these, because its malware has been thoroughly exposed by international media, is NSO Group. It's two founders developed the most powerful hacking tool known, called Pegasus. Using phishing attacks on unsuspecting victims, it downloads malware which takes total control of a smartphone. It logs keystrokes, monitors e-mail and telephone communications, and uses the video and audio capabilities to spy on the targeted individual. Pegasus not only exposes what the person is writing, saying or doing–it will also track the user's physical location. The cell phone of one of Jamal Khashoggi's confidants was similarly infected, permitting Saudi intelligence to intercept their communications and track Khashoggi's physical location, leading to his eventual murder.
Pegasus was also used by Mexican intelligence to monitor social justice and human rights activists, including lawyers, teachers and journalists reporting on disappearances and corporate corruption. It was used by UAE authorities to monitor, arrest and imprison a pro-democracy activist, Ahmed Mansour, who remains in prison for his allegedly seditious social media postings.
Cyber-hacking of this kind is tremendously lucrative. After years of failed attempts to sell NSO to venture capitalists and maximize the payday for its founders, they recently sold it to a British private investment firm, which offered it gold-plated unicorn status: a $1-billion valuation. As such, an Israeli dirty-ops company joins the illustrious ranks of former start-ups like Amazon, Microsoft and Facebook.
There are no international regulations governing the use of such products. Any country, company or individual may exploit this technology for whatever purpose. NSO claims that the only legitimate use of Pegasus is to solve crimes and track terrorists and other criminal networks. But that ignores the plentiful, less savory uses which suppress legitimate human rights activism.
It's important to understand that such products are not developed in a vacuum. They exist because of the systematic oppression at the heart of the Israeli national security state. They are created to perpetuate this system and cater to its needs. As such, Israel has pioneered some of the most sophisticated technology to counter its restive Palestinian population.
Israel Pioneered Counter-Terror Methods and Weapons and Exported Them to the World
For example, Israel was one of the first militaries to develop armed drones capable of killing human targets. Drones have been widely used by the IAF in the assassination of Palestinian militants and political leaders as well. The U.S. military learned lessons from Israel and then adapted such drone technology to murder as many as 3,000 Arab civilians as collateral damage in its counter-terror campaign against al Qaeda in Yemen, Somalia, and elsewhere.
Let's talk about racial profiling. Many of us think of it as a phenomenon of U.S. policing. We see it as an unconscious bias that infects society harming people of color, in particular. But it was actually developed as a security procedure by Israelis after 1970s airport terror attacks in Israel and against Israeli targets abroad. Such racial profiling involved both psychological protocols and other more degrading tactics like targeting suspects based on race, ethnicity, language or even a traveler's name.
After an airport terror attack, we find journalists and Israeli security consultants who boast about the effectiveness of their tactics in ensuring the safety of travelers. But in truth, these procedures are racist in conception and implementation. As any Palestinian or even person of color traveling to Israel can tell you: there is nothing sophisticated about the ways in which they are harassed by Israeli Shin Bet agents.
All of these counter-terror technologies were first developed by Israel to permit subjugation of Palestinians. But as they've been exported throughout the world, they've generated racism, mistrust and violence in most societies which adopted them. Israel has become a model, not just for itself as an individual security state, but for all states which embrace such products and methods.
Criminalizing Use of Social Media
Israeli police and intelligence agents monitor much of the social media content published by Palestinians. They do so through data-mining, deep learning, and computer modeling. They employ bots which crawl sites and download vast amounts of information, then use computer algorithms searching for words, phrases or patterns of behavior, which might expose an intention to engage in violence. What's truly frightening about this process is that it is designed not just to detect an intent to commit a crime, but it aims to predict which person who hasn't yet formed such an intent, will commit a crime in the future. If human beings with brains vastly more complex than any computer cannot do such a thing, why do we trust a computer to do it?
Israeli authorities claim that such monitoring is designed solely to anticipate terror attacks and other acts which endanger Israelis. But this is patently false. For example, a Palestinian day laborer posted a photo of himself in front of a bulldozer he operated, along with the Arabic phrase, "Good morning." An Israeli monitoring his account, who had a poor grasp of Arabic, determined that the phrase he used was "attack them." He was arrested and imprisoned. It took days before the Shin Bet figured out that he was no threat. Eventually, he was released without so much as an apology. For Israel, this is the price of doing business. The average Israeli would say: "we live in a tough neighborhood, what else can we do?" They are also, unfortunately, more than willing to give up their own individual rights and those of Palestinians, even if lives are damaged or snuffed out in the process.
In an even more serious incident, Israeli Palestinian poet Dareen Tatour published a poem of resistance, Resist, my people resist them, on Facebook. Nothing in the poem advocated violence against Israel. Yet she was convicted for "inciting terrorism" and sentenced to five months in prison. She spent a total of two years either in prison or under house arrest. For writing a poem!
Her case highlights two critical aspects of Israeli social control: the effort to police speech on social media; and Israel's sweeping criminalization, not just acts of overt violence, but everyday social intercourse and cultural expression. There is no aspect of Palestinian life which Israeli authorities don't feel entitled to trample upon in this effort to exert power over their subjects.
These incidents I've described are not one-off. 400 Palestinians are imprisoned by Israel for social media posts which were judged to endanger national security. Given the two examples I just offered, you can imagine how many of these victims actually posted anything that we would consider a danger.
Unit 8200 and the Breakdown of Palestinian Society
Israel uses other methods of social control as well. For Palestinians in the West Bank and Gaza, the IDF's SIGINT branch, Unit 8200, uses some of the most sophisticated technology to monitor every aspect of Palestinian life. They intercept landline and smartphone calls. They read e-mail and text messages. They exploit drone surveillance to watch their subjects as they pursue everyday life.
Despite what the IDF may claim, they aren't only looking for the next terror suspect. They are often listening for personal weaknesses and vulnerabilities that Shin Bet agents may exploit in recruiting spies who will expose Palestinian secrets. They're listening for marital discord, infidelities, sexual proclivities, financial or health problems. Each of these provides fertile ground for an Israeli agent, who can exploit either blackmail or blandishments to encourage betrayal of the Palestinian cause. These unwilling Palestinians may be tasked with monitoring a militant targeted for assassination. In turn, the spy may be offered medical treatment for a family member suffering from cancer. Or he may be threatened with exposure of his homosexual activities.
In 2014, 43 veterans of Unit 8200 wrote a brave letter of protest in which they notified their commander that, while they would continue their military reserve service, they would no perform any activity supporting the Occupation. In response, they were summarily drummed out of the army reserves. Their gesture caused a relatively small ripple inside Israel, where military service is considered almost a sacred duty and the army considered an exalted national institution.
I interviewed one of the leaders of this effort, and a former senior officer in Unit 8200. He revealed impacts of its work within Palestinian society I'd never considered. Foremost among them was that the tearing asunder of the bonds of clan and family within Palestinian society. You might be asked to betray a brother, cousin or uncle. When you do, the ties that bound you together, all the social cohesion built up over generations, is destroyed. Neighbor suspects neighbor. No one knows who is a spy and who is not. This leads to enormous mental stress and anxiety on a personal, as well as societal level. In turn, it degrades the ability of Palestinians to resist Israel's oppression. This is the insidious impact of the surveillance state on its victims.
The irony of all this is that the members of Unit 8200 are proud of their work. Not necessarily proud of destroying Palestinian society, since most of them don't understand this result. But they are proud of, in their view, protecting their homeland from attack. Proud of intercepting terrorists as they're about to launch an attack that might kill their fellow citizens.
The veteran who spoke to me said he only began to question these beliefs, and understand these far-reaching impacts, when he left military service. At first, he intended to learn about the other side in order to strengthen his own convictions about the righteousness of the Israeli cause. So he took tours to the West Bank with Israeli NGOs to see for himself. But then, as he walked the streets of Palestine, he saw something as mundane as an Israeli settlement sewage pipe draining into the water source of a Palestinian village. Only then did he understand the everyday banality of the evil perpetrated by this system. That, and a hundred other small insults and violations, turned him against his former profession.
So, the individual soldiers perpetrating these evils are not the key to ending this system. They are cogs in a machine. They absorb the patriotic ethos practically from birth. Rather, it is the system itself that must change. For, it is this system that both indoctrinates and slots individuals into their roles in perpetuating it. In this way, the regime of social control makes a victim out of Palestinians and Israelis.
That's one of the particular problems with liberal Zionism, which seeks incremental change of the Israeli system. It believes that reforms which nibble around the edges, and individual acts of courage can make a difference. In reality, this system of social regimentation is too strong for any one individual or organization to change. Radical transformation, perhaps even imposed from the outside, is the only way to end this.
Delegitimization and the Lexicon of Political Control
An integral part of the phenomenon of social control is developing a lexicon that supports this systematic oppression. One of the interesting terms appropriated by Israel in recent years to justify this massive campaign targeting its enemies is "delegitimization." Interestingly, Israel has co-opted a legitimate academic term originally portraying the victimization of minorities within society. It is a process that deprives them of humanity in order to eventually deprive them of rights and even their lives. In fact, one of the chief historical victims of delegitimization were the Jews of Nazi Germany.
So it seems oddly natural for Israel to seize on this term in order to subdue its critics. Just as it seizes Palestinian land, it seizes language to deprive its enemies of legitimate tools to use against it. It seeks, in this way, to portray attacks on its policies as demonization of Israel in order to destroy it. This is an entirely false discourse.
That's how Israel comes to use the term in targeting the Boycott Divestment Sanctions (BDS) movement. "Delegitimization" in this sense, refers to anyone who questions the fundamental underpinnings of the Israeli nation. Anyone who portrays it as an apartheid state. Anyone who points out that it is not a democracy. Anyone who advocates for a major transformation of Israeli society.
The three basic tenets of BDS—equal rights for Israeli Palestinians, the Right of Return, and end of Occupation—are seen as fundamental threats to the existence of the State. Even the basic democratic demand of a state for all its citizens, is considered an 'existential threat.'
Israel's Anti-BDS Czar
And when Israel says delegitimizers threaten its existence, it's putting its money where its mouth is. Nathan Thrall recently estimated in a New York Times article, that the nation has spent over $100-million in efforts to combat BDS and other delegitimzers.
Gilad Erdan, a former police minister, has taken over the Strategic Affairs ministry and turned it into the central outpost of the surveillance state. Erdan hired the former chief IDF media censor as his senior subordinate. What better symbol of one's intent to suppress political discourse, than to hire a censor whose job was to suppress information that damaged the army, and did so under the guise of protecting the security of the state.
Together, the two of them hired scores of former Shin Bet and Unit 8200 agents to implement their new scorched-earth policy toward international activism. The most ominous expression of this came during an anti-BDS conference sponsored by a major Israeli newspaper, at which then-Strategic Affairs minister Israel Katz advocated the targeted civil assassination of BDS activists. The Hebrew term he used mirrored a counter-terror euphemism for targeted assassination (sikul memukad). In other words, Katz advocated doing everything short of murder to destroy both the movement and its leaders.
Israel has indeed implemented this strategy, though so far in a less lethal manner. It mounted a fraudulent tax case against BDS founder, Omar Barghouti, claiming that he hadn't declared income he earned from international speaking tours. After filing the charges amidst great media fanfare, the case seems to have foundered.
Last week, Israel took another step to sabotage the movement ,conniving with the U.S. State Department to deny Barghouti the right to fly to America for a national speaking tour. He had also planned to attend the marriage of his daughter in Texas. This alliance between Israel's repressive regime and the Trump administration shows cross-pollination of methods of social domination and control.
Israel increasingly makes use of what are called "cut-outs" in spy parlance. Unofficial, private individuals, companies or NGOs who engage in activities which would embarrass Israel if its involvement were exposed. The censored Al Jazeera documentary, The Lobby, documents precisely this phenomenon. An undercover journalist posing as a pro-Israel activist infiltrated The Israel Project. He caught senior staff bragging on camera about their manipulation of journalists and recruitment of minority students to confront pro-BDS activists on campuses. The documentary also features audio recordings of that former IDF censor, Sima Vaknin Gil, articulating her ministry's war strategy against pro-Palestine activism.
Canary Mission and the War on BDS
The Lobby also identifies for the first time the financing and leadership behind the secret online smear site, Canary Mission. This site posts personal information about hundreds of college students promoting BDS on their campuses. It boasts that its goal is not just to sabotage their political efforts, but to smear their reputations and destroy their career prospects. This is in practice what Katz's term "civil targeted assassination" meant in theory.
The donor behind this effort is a Russian-Israel immigrant, Adam Milstein. He moved to Los Angeles several decades ago and became a real estate developer. In the course of his business dealings, he recruited Orthodox synagogues to engage in tax fraud, by arranging for donors to give funds to the synagogues, permitting them to take a tax-deduction. However, the religious institutions then returned the funds to the original donors after taking a small percentage for themselves. The Justice Department tried and convicted Milstein for the tax scam and he went to prison.
But his past reputation has not prevented pro-Israel billionaires like Sheldon Adelson from partnering with him in his projects. Together, they created the Maccabee Task Force, which was supposed to unite Democratic Israeli, Haim Saban, with Republican American, Sheldon Adelson in a dream team effort to fight BDS. The project lasted a few months before Saban dropped out without explanation. The leader of the Task Force is David Brog, a distant cousin of Ehud Barak and former director of Christians United for Israel.
Milstein, in the documentary, endorsed Canary Mission enthusiastically, while other interviewees outed him as its funder. In the documentary, the Israeli developer echoed Vaknin-Gil's martial characterization of this struggle against Israeli "enemies." It is a war for them and every tactic short of bullets and blood appears legitimate.
Impact of Israeli Techniques of Social Control on Foreign States
These are tactics that should be impermissible in a free democratic society. However, Israel's modus operandi since its founding has been to operate to the limit of the law and often beyond. Whether it involved the development of its nuclear arsenal, which exploited theft and deception against multiple nations; or Jonathan Pollard's theft of top-secret U.S. intelligence files; or the campaign against BDS. Israel will use every tool at its disposal, including those which are either borderline or outright illegal.
The only constraint against such behavior is pushback from domestic authorities who are prepared to prosecute violators. The problem, however, with most western nations is that they are far too permissive. They permit Israeli operatives and their accomplices to get away with murder (literally) on foreign soil, when they would not permit hostile nations like China or Russia to get away with it.
Such a laissez faire attitude risks turning our own countries into mirror images of Israel. Once we go down that road, we become not only accomplices, we also risk adopting the very practices we supposedly oppose, and become the worst that Israel offers the world. That's why it's critical to firmly oppose such violations of constitutionally-guaranteed rights.
As I mentioned earlier, the Israel Lobby both here in the U.S. and UK (for those of you based there) is a willing collaborator with Israel in pursuit of that country's enemies abroad. In the initial UK version of Al Jazeera's The Lobby, an Israeli embassy officer conspires publicly with a Westminster Tory staff member to sabotage the political career of an MP and junior minister, who is deemed too independent in his views. The Israeli is aided and abetted in his efforts by various pro-Israel groups, a number of whose staffers worked originally in the embassy.
In this country, we have the Foreign Agents Registration Act (FARA) which demands that U.S. citizens working on behalf of foreign governments register as agents of a foreign power. For decades, Aipac has resisted this because it feared that it would feed into the dual loyalty canard, used by anti-Semites to question Jewish loyalty. The truth is that these Israel Lobby organizations are so closely tied to official Israeli government agencies that they are agents of Israel.
But Israel has become smart enough to avoid the pitfalls of FARA by arranging for private pro-Israel donors to finance many of these efforts. An example is the tangled public-private partnership called Kella Shlomo. The Strategic Affairs ministry has budgeted $36-million over three years to support Kella Shlomo's U.S. campaign against national American-Muslim leaders like Linda Sarsour. The organization is also expected to raise a similar amount from private donors. It has not registered as a foreign agent under FARA.
The budgets, personnel, and activities of the Israeli ministry are shrouded in secrecy. In truth, it considers itself an intelligence agency. Because its work defends the security of Israel, it demands the same type of carte blanche accorded to the Mossad and Shin Bet. No one, except a few journalists and perhaps an NGO has challenged this claim. As a result, these Israeli operations run amok abroad with no one to restrain them.
Attacks on American-Muslim Leadership
In Sarsour's case, an Israeli company called Israel Cyber Shield, run by a former Israeli police official who also previously worked for Strategic Affairs, compiled a dossier. It offered supposedly incriminating private information about Sarsour. Then, it handed the material to a pro-Israel NGO called Act.il, which used it to lobby U.S. college campuses which invited the the co-founder of the Women's March to speak. The goal is to shut off any public outlets she may have to promote her views.
You can see here how the tangled web of government agencies, private companies and NGO insulates these activities from accountability. Not to mention that the U.S., which has always been sensitive to the intervention of foreign governments in our internal affairs, is being subjected to the same speech constraints imposed inside Israel. We have to ask ourselves why, and whether we're willing to accept such a closing of the American mind. To my mind, such covert influence operations are un-American in spirit and law. They violate constitutional protections of free speech and must be met with full opposing force.
In the New Yorker, Adam Entous wrote about another similar case which affected one of own, Prof. Bazian. He woke up one morning I imagine and had his cup of coffee and read his morning newspaper, and then left to take his daughter to school and himself to work. As he walked to his car parked outside his house, he found flyers plastered on his, and many of his neighbors' vehicles on the street exposing him as a so-called enemy of the State of Israel. "He supports terror" was emblazoned in bold letters.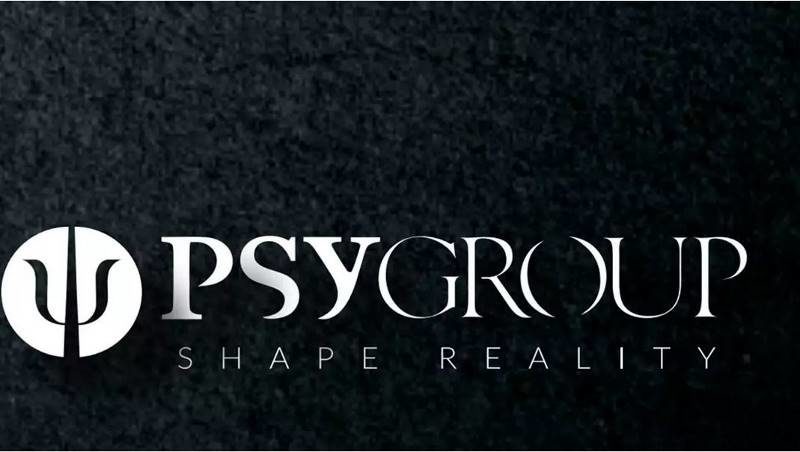 Entous traced the leafletting to a wider campaign to intimidate UC Berkeley students as well. Member of Students for Justice in Palestine, a national pro-BDS group with chapters at scores of campuses, were similarly targeted. In The Lobby documentary, a number of such victims, students and faculty, speak about the intimidation they suffered, both personal threats and warnings to colleagues and employers, seeking to punish them for their activism.
In this case, thanks to Entous' research we know the pro-Israel group which perpetrated these acts. It was the infamous, Psy Group, founded by secretive Israeli-American, Joel Zamel. Entous calls the company a "private Mossad."
For those following in the tableaux of Trump corruption, you'll recall the multiple pre- and post-Inauguration meetings organized by crooked lobbyists on behalf of their Gulf or Israeli clients with Trump insiders. At one of these meetings, Zamel pitched Jared Kushner on raising a private army to overthrow the Iranian regime. All for a cool few hundred million!
In our case, Psy Group was paid handsomely to go after far smaller fish, including college students and their professors. The campaign, called Project Butterfly, was paid for by American Jewish donors and Israel Lobby groups (unfortunately, he doesn't name them, but we can surmise who some of them might be). Here's how Entous describes the operation:
…Operatives…gathered derogatory information…from social media and the "deep" Web, areas…not indexed by search engines…In some cases, Psy-Group operatives conducted on-the-ground covert human-intelligence…operations against their targets. Israeli intelligence officials insist that they do not spy on Americans, a claim…disputed by their U.S. counterparts…However…this prohibition does not apply to private companies such as Psy-Group, which use discharged Israel Defense Forces soldiers and former members of élite intelligence units…in operations targeting Americans.

…The goal… was to create "a new reality in which anti-Israeli activists are exposed and forced to confront the consequences of their actions." The campaign…[was] designed to convince Americans that "anti-Israeli activity" equated to "terrorism"…These so-called name-and-shame tactics were often effective at silencing individual B.D.S. activists. "They would disappear," the employee told me, claiming that some activists appeared to become less engaged after derogatory information about them was publicized. If an activist claimed to be a pious Muslim, operatives would look for evidence that he had behaved in ways unacceptable to many observant Muslims, such as drinking alcohol or having an affair…B.D.S. leaders, however, seemed to recruit new activists quickly. The former employee likened Psy-Group's campaign to the war on terrorism, "It's never-ending."
If this portrayal of the Psy Group campaign sounds familiar, that's because it replicates in detail the practices of Unit 8200. But the "beauty" of this Psy Group arrangement for the government, is that its fingerprints have been removed. It has farmed out its most dubious activities to private companies offering the officials plausible deniability.
The impact that it has within activist communities is the same outlined as by my Unit 8200 veteran source. It destroys trust and solidarity built up painstakingly. It sabotages a movement. It evokes the image of campus as a mini-surveillance state.
They want us to be perpetually looking over our shoulder, suspecting colleagues or peers of betrayal. They want us to worry we will lose the ability to feed our families or find work in our chosen fields. In short, this is yet another form of social control. But in this case, Israel is not exerting such control only on Palestinians, it has exported these phenomena beyond them. Now, the same methods of censorship, spying, threats and intimidation which have "worked" for Israel are infecting our discourse here.
Another current example: the University of North Carolina and Duke co-sponsored a major academic program titled, Conference Over Gaza. An invited performer was Palestinian rapper, Tamer Nafar, a member of the famous Palestinian rap group, DAM. A pro-Israel videographer filmed the conference and released a highly edited version of Nafar's performance. Ill-informed media have latched on to two particular segments they claim are "explicitly anti-Semitic." In one, he jokingly tells the audience to join with his rap because he "can't be anti-Semitic alone." In the second, he imagines having intercourse with a Jewish woman in scatological terms.
There is absolutely nothing in this video that is anti-Semitic. There is a joke based on satire, which is not meant to be taken literally (and wasn't by the audience). And then there is a scabrous reference to intercourse between an Arab and a Jew. The reference may be off-color and sexually suggestive. But anti-Semitic? Not unless you believe that sexual congress between Arab and Jew is offensive. In that case, you would be offended and possibly deem this anti-Semitic. Because you reject the idea of miscegenation and believe that Jews must be racially pure and must not mingle with non-Jews, especially not Arabs (or other people of color). That is not anti-Semitic, but it is racist and Islamophobic.
The Persecution and "Assassination" of Muslim-American Political Leaders
The Israel Lobby campaign targets even bigger fish than students and faculty. After Reps. Ilhan Omar and Rashid Tlaib won office in the 2018 Blue Wave, they proclaimed their defiance of the Lobby. Tlaib announced she favored a one-state solution, reduction of U.S. military aid to Israel, and planned a Congressional tour of Palestine to compete with AIPAC's yearly junket. Omar, as the first Somali-Muslim woman in Congress, also came within the Lobby's crosshairs. All she did was state the obvious: that the power of the Lobby lay in its ability to provide generous campaign cash to candidates. That set Lobby water-carriers like Jerrold Nadler and Nita Lowey in the Democratic caucus, off. They demanded her head. They wanted her censored, fired from her committee assignments. The leadership would have acquiesced, were it not for a rebellion from members of the progressive caucus.
Now, Pres. Trump has tweeted a video juxtaposing images of Omar with the 9/11 towers on fire, clearly blaming her for the attacks. This is the same as putting a crosshair on her back for those disturbed Trump followers, who would like nothing more than to do what they see as his bidding. The most draconian method of social control that Israel and white supremacists like Trump can muster is actual political assassination. That may be where we're headed.
The key to fighting back against such efforts is to oppose them vigorously, even aggressively. Compromise and vacillation are the death knell. If the Lobby detects weakness, they will become more aggressive with their demands. The key in this and all such efforts is resistance. That must be our watchword.