How Many More Have to Die Before Democrats and Republicans Impeach Trump?
This week has been one of the most ominous and bloody of the Trump presidency.  A Trump fanatic sent a series of pipe bombs to Democratic leaders around the country, including two former presidents.  By the grace of God, none exploded.  Another Trump-loving white supremacist murdered two African-Americans in cold blood in a Kentucky supermarket.  Finally, earlier today another white supremacist who objects to Trump because he's too Jew-friendly, murdered 11 Jewish worshippers gathered to celebrate the bris of a new baby boy.  For a list of other such wackos inspired to acts of terror by the "love" our president showers on us every day, read this.
It's painfully ironic that the synagogue struck is named the Tree of Life.  The phrase comes from the Book of Genesis and describes one of the two primordial trees planted in the Garden of Eden by God (the other is the Tree of Knowledge of Good and Evil).  In the Shabbat prayer service, which would have been recited in Pittsburgh yesterday had it not been interrupted by death, the prayer ( a passage from the Book of Proverbs) sung on returning the Torah to the ark likens the sacred book to the Tree of life:
It [the Torah] is a Tree of Life to those who hold fast to it.
All those who uphold it are happy.
Alas, not today.
Aside from the usual pro forma expressions of concern and condolence, the response from Trump himself and other Republican leaders has been abysmal.  Instead of making an articulate and personal statement of solidarity that showed he had some knowledge and awareness of the Pittsburgh synagogue's grief, he tweeted that the Jews would have been safe had there been an armed guard on duty.  This sort of approach is precisely why so few Jews support Trump.  Why should Jews need guns to protect a house of worship?  A synagogue is a place of peace.  Introducing weapons violates the spirit of Judaism.  Why should there be guns at all in the hands of lunatics who hate Jews enough to murder them?
Let's not fool ourselves: Trump raised these demons from the ooze.  Had his presidency not loosed the hounds of white supremacy and its accompanying hate and violence, we would be a different country.  Not a perfect country.  But at least a country in which differences could still be bridged, and where guns and violence weren't the first resort.
The entire Republican Party is to blame, not just for standing by while Trump spewed his filth in the American heartland, but for doing its best to outdo him in that department.  View this disgusting tweet from House whip, Kevin McCarthy, in which he uses hoary old anti-Semitic tropes to raise the specter of Jewish financial control over national institutions.  Each of the figures slandered is Jewish (Steyer's father was Jewish).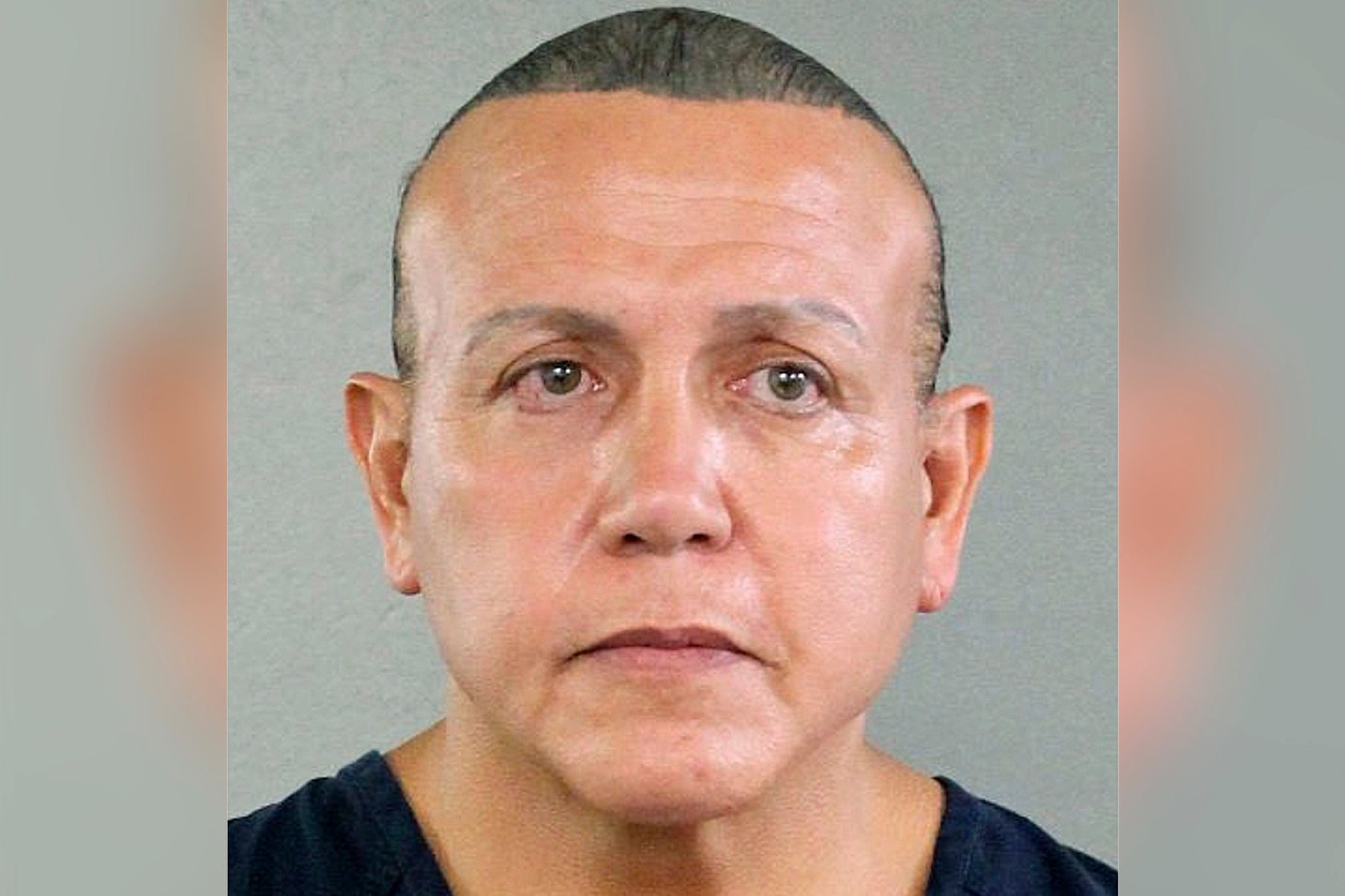 If Democrats wanted to sink down in the mud they could peddle equally disgusting commercials about the Republican donors pumping hundreds of millions in the GOP Congressional campaigns, including Jewish casino magnate Sheldon Adelson.  In fact, it's shameful that Adelson stands by and says nothing about this disgusting anti-Semitic smear of his fellow Jews.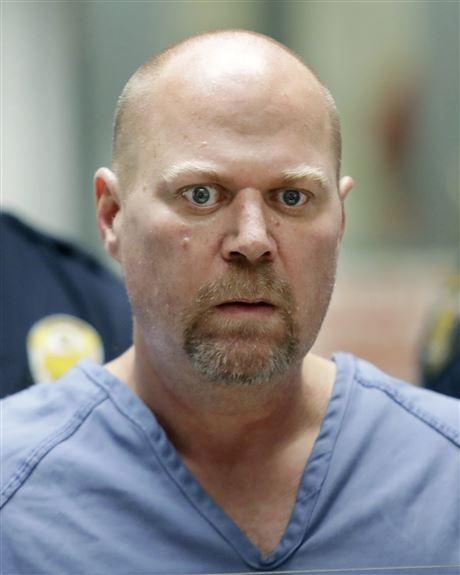 It's equally disgusting that Israeli politicians like Naftali Bennett have bought their airlines tickets and jumped on a plane to Pittsburgh in order to exploit this tragedy for domestic political advantage.  American Jews don't need Israelis to do anything for us, let alone protect us.  I remember the image of Bennett packing a pistol in his waistband during an especially tense period in Israeli-Palestinian relations.  What is he going to do?  Hand out Uzis to the Pittsburgh Jewish community?  Even worse, if he apes his rival Netanyahu and comes here warning us there is no future for Jews outside Israel.  When Bibi told French Jews their only hope for long-term survival was making aliyah, they reacted with thinly-veiled disgust.  So stay home, pols.  We can handle our own affairs without your unwanted interference.
Now let's turn to the killer himself: though a Jew-hating white supremacist, he wasn't exactly a Trump fan.  But only because he believed Trump didn't go far enough.  He (Trump) maintained too many Jews in his inner circle (and had a Jewish son-in-law!).  But Bowers embraced every other aspect of Trump's inventory of hate, especially regarding immigration.  The latest GOP campaign meme regarding the "migrant caravan" especially stirred his ire.  He latched on to a fraudulent social media meme that a van with a Jewish star was transporting migrants on the caravan's journey.
From there it was only a hop, skip and a jump to blame HIAS, America's leading immigrant resettlement organization, founded by American Jews a century ago to resettle their brethren fleeing Russian pogroms.  In addition to resettling Syrian refugees during the Trump era, HIAS field staff were in Europe saving Jews during the Holocaust.  It is one of the oldest and most admired Jewish organizations in America.  It made the "mistake" of hosting a nationwide "Refugee Shabbat" last weekend, in which Tree of Life synagogue participated.  For that, eleven Jews paid the ultimate price.
We Jews have always embraced refugees going all the way back to the Bible. I've often quoted here the Biblical injunction to "remember the stranger for you too were a stranger in the land of Egypt."  This is a command Trump Jews like Stephen Miller either forgot or never learned in Hebrew school.  But the rest of us absorbed this sentiment with our mother's milk.  And where would Israel be without the hundreds of thousands of Holocaust survivors who made their way by boat and foot to Palestine to start new lives after their families were wiped out by the Nazis?  So when Robert Bowers opened fire, he had one thing right: we Jews stand in the way of everything he believes.  And right behind Robert Bowers stands Donald Trump.
These repugnant views are nothing new to the president.  His father was arrested for rioting at a Ku Klux Klan rally in Queens in the early 1920s.  Later, after earning a fortune through government subsidies to build middle class housing for returning GIs, Trump Sr. made a point of denying housing to Blacks.  Hatred of Jews and Blacks runs deep in the Trump genes.
Returning to Bowers, the killer believed these Central American refugees were on their way north to kill white Americans, HIAS knew something much deeper and truer to American values: that this country is a land of faith and love.  That we reach out to those who are poor and defenceless.  That we offer them hope and a better future.  And that this hope and positive energy rebounds a hundred times back upon us to the greater benefit of our country.  People very like these poor refugees trekking north through Mexico have become the generals, teachers, film stars, professors, doctors, lawyers and engineers who've invented life-saving machines, fought our wars, taught our children, entertained us, and healed our sick.  Without them, we would be a homogenous nation of white Anglo-Saxon Protestants.
I interviewed a prominent white supremacist today who told me to expect more massacres. "It's going to keep happening," he said. Full conversation in our upcoming @ProPublica/ @frontlinepbs doc New American Nazis.

— A.C. Thompson (@ACInvestigates) October 28, 2018
Despite the ringing denunciations by many, including Republicans, it's not enough.  Blood has run in our streets since Charlottesville.  Even more will stain them in the future as long as Trump is president.  Make no mistake, more immigrants, Muslims, Jews and Blacks will die before Trump leaves office.  And fault for their deaths will rest on one man, Donald Trump.
There is only one way to end this madness. Trump must be impeached.  He is wholly unfit for office.  His every tweet incites not just hate, but the violent actions of his followers.  There is only one way to stop this: impeachment.  Today, the "I" word is anathema in many circles.  You won't even hear Bernie Sanders talking about it.  But how much more killing will it take before we point the finger where it belongs?
The inadequacy of the Republican response may be seen in today's Washington Post, in which Trump opponent, Max Boot waxes eloquent in denunciation of the crime and its instigator, the President.  But he doesn't go far enough.  Even the ADL, whose mission is defending the Jewish community, did little more than express its grief at the murders.  It did not analyze the killer's motives; link him to the white supremacist movement; or, God forbid, cast blame on the president for inciting lunatics like him.
It is simply insufficient to decry the president's words, tweets and speeches.  We must act against them.  If we don't, we will see rivers of blood in the streets.  And they won't be the blood of white people or Republicans.  Because for all the faults Democrats have, they don't take up weapons and shoot people in cold blood.
Democrats must make this a campaign issue.  There must be campaign ads with the faces of these killers superimposed over the face of Donald Trump spewing hated of Democrats, journalists, Blacks, immigrants and Muslims.  If Republicans can make attack ads smearing "Jewish financiers" who control the nation's economy and elections, then why not do the same to them?  Tell the American voter who is pumping the unspeakable hatred through our veins?
Thus far, the Democrats have been anemic in the election campaign.  They have not had a coordinated national message.  It's been every candidate for himself.  That is why Trump has been able to retake the initiative (until today's massacre) and play to his strengths. That's why Republicans have bounced back in the polls.  It's why they will likely retain the Senate and possibly even the House.
My view is that a political party under savage, even existential attack, which cannot fight back vigorously and courageously, perhaps doesn't deserve to exist.  Its leaders appear to lack the vision or energy to know how to do so.  I hope today's murders are a wake-up call.  A call to arms for Democrats.
IMPORTANT NOTE: There is a Muslim fund established to support the families of the victims of the Pittsburgh tragedy.  I urge you to support it.  Also, please consider supporting the critical refugee aid work of HIAS here.  And this fund will directly support the synagogue itself.