BREAKING: Case 4000 Detainees Names Under Gag Order
חשיפה: הבכירים שנעצרו בפרשת השוחד של חברת בזק (תיק 4000 של נתניהו) הם שאול אלוביץ', שלמה פילבר וניר חפץ
For some odd reason, Israeli police have determined it's necessary to place the names of seven individuals they've arrested in the Bezeq Case 4000 corruption investigation under gag order. So no Israeli media source can report that Shlomo Filber, director general of the Communications ministry; Nir Hefetz, a close confidant of Bibi Netanyahu and former director general of the ministry; Shaul Elovitch, former controlling shareholder of Bezeq, Israel's leading telecommunications company; his son, Or and daughter-in-law, Orna have been arrested for their involvement in what's known as Case 4000. Israeli media can't name them. I just did.
UPDATE: I have just confirmed that Stella Handler was one of the arrestees.
Globes also reported that Bezeq's CEO Stella Handler is under threat of indictment.  I haven't confirmed she was one of those arrested.  If she was not, this raises the possibility that she may've turned state's witness.  That may explain the new headlines saying dramatic new evidence has been discovered in this case.
The Times of Israel reports that the police will likely call Sara Netanyahu to be interrogated, as there is a paper trail of e mails between her and Bezeq officials. Note, that one of the primary purposes of the quid pro quo negotiated between Bezeq and Bibi's cronies was to obtain favorable coverage for Lady Sara Macbeth in Walla, Israel's leading online news portal.
It also appears that police now feel they have enough evidence to directly implicate Bibi himself. What's odd about this is that he had at least two of his intimates involved in this negotiation, Hefetz and Filber. One would think the purpose of this was to keep an arms' length between him and the crooked deal. The prime minister appears to have failed at this.
Elovitch, the ex-CEO of Bezeq, got himself a sweetheart deal permitting his purchase of thousands of shares in the major cable company, YES.  A media outlet reported the shares were worth between $400-500 million:
The director-general of the Communications Ministry, Shlomo Filber, is accused of illicitly allowing Bezeq to buy shares of Yes, a satellite cable provider…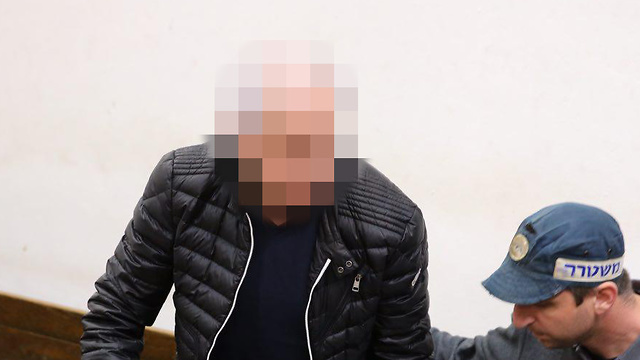 Haaretz added some detail regarding the suspect transaction:
Filber promoted a deal Elovitch wanted over ministry objections, and the holding company Eurocom Group sold its controlling stake in the satellite television company Yes to Bezeq. Eurocom, like Bezeq, is owned by Elovitch.
Filber also leaked internal policy papers prepared by his ministry which would impact YES. In return, all Bezeq had to do was flatter Madame Dafarge.
Frankly, it's astonishing an Israeli premier would risk his kingdom for the sake of his wife's PR image. But these two are so larger than life (and smaller) in Israeli politics, the only thing that could do them justice is an opera like Nixon in China or better yet, Anna Nicole. Or perhaps a mini-series like House of Cards.
H/t to a confidential Israeli source.