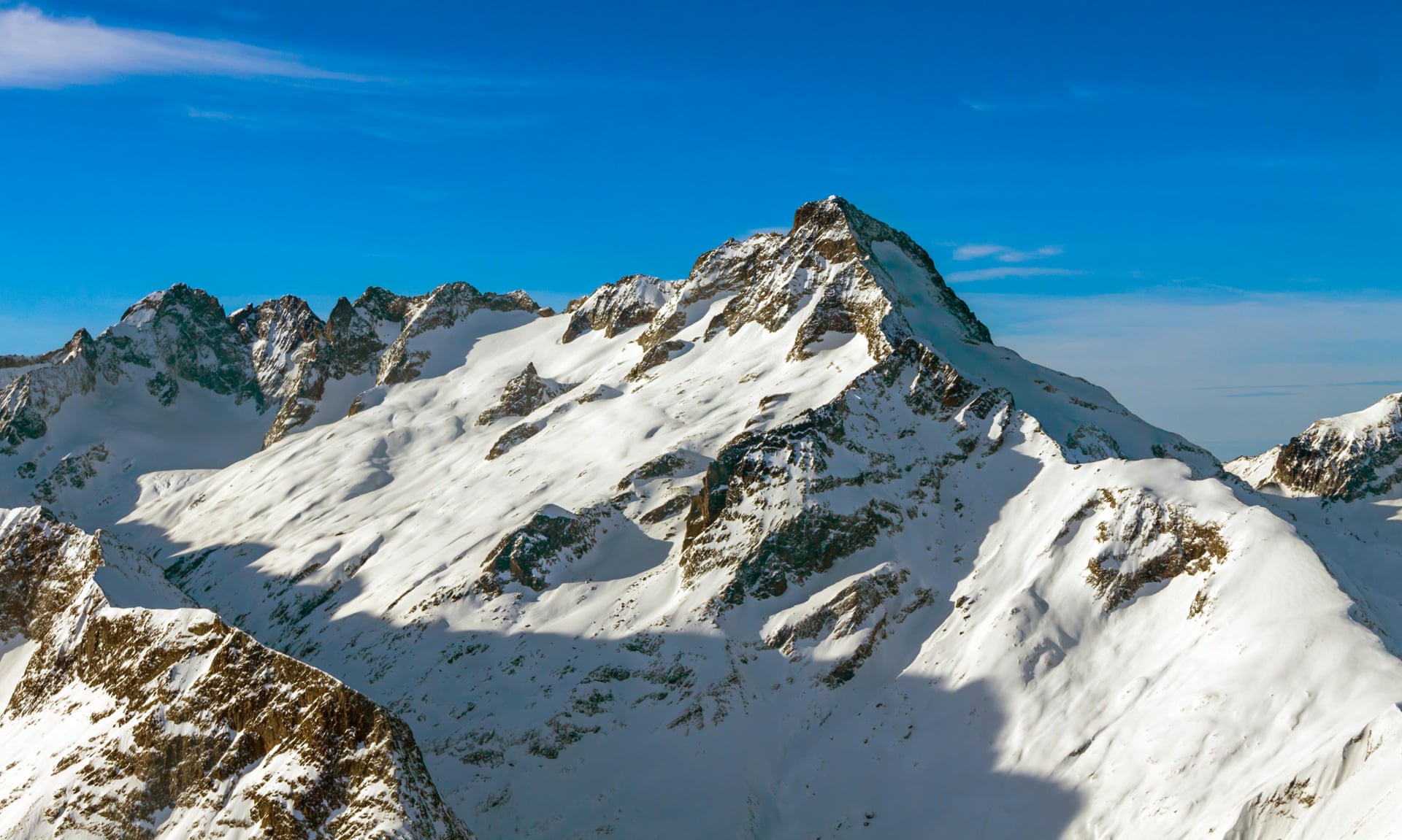 I have always loved mountains.  I wrote my very first published poem in junior high school (published in the school's literary journal, no less!) about climbing up a tree and being able to see the entire world laid out below me.  It offered such stirring emotions and a sense of power, jubilation, and contemplation.  I never became a mountain climber, but I understand some of the passion and obsession that drive these individuals to the heights they achieve.
I have climbed in and up many mountains.  Not the biggest ones, mind you.  But big enough to impress (me).  The first one I remember climbing was High Tor, about which I've posted here.  The view of the entire Hudson River Valley below, with my father's hometown of Haverstraw directly below, was breathtaking.  That my father brought me up this trail and it offered one of the few activities we could enjoy together, further strengthened the power of heights.  I spent years of childhood in the Boy Scouts climbing in and around the Palisades State Park.
Over the years, I got to hike in the Judeans Hills, to the top of Masada with its gorgeous views of the Dead Sea and the red, craggy ridges of the Judean Desert.  I climbed to the top of Jebel Musa, the peak Moses purportedly climbed on his rendezvous with God to obtain the Ten Commandments.  At its base is Santa Catarina, a venerable ancient monastery.  I climbed in the Austrian Alps on a college trip through Europe and spent a week walking from Alpine hut to hut.
I climbed throughout the Sierras in Sequoia and Yosemite, among others.  One of the most amazing museum experiences I ever had was viewing Ansel Adams monumental portraits of Yosemite's majestic peaks and valleys at the Museum of Modern Art.  Then I got to see many of them up close hiking to the top of Yosemite Falls and joining a week-long backcountry expedition in the High Country through Tuolumne Meadows and the surrounding country.
One of the special benefits of living in the Pacific Northwest is the proximity of two magnificent mountain ranges, the Cascades and Olympics.  I've enjoyed scores of hikes to the tops of mountains including ones with names like Pilchuck, Forgotten and Granite.  So I understand the intoxicating rush offered by the mountains.
Yesterday I had a brush with mortality. Not my own fortunately, but someone else's.  My oldest son has repeatedly asked to go on a trip to the mountains.  Since he enjoys downhill skiing and I enjoy cross-country, that didn't appear to be a successful option.  Then one or the other of us suggested snowshoeing.  That did the trick.  The problem: neither of us had ever snowshoed.  So we did some research, went shopping at REI for a product I'd never heard of called microspikes, and found an easy trail to a place called Franklin Falls in the Snoqualmie Pass.  We also brought along my youngest son on the expedition.
But there was one major, impassable obstacle that arose hindering our plans.  When we got to the freeway exit for the trailhead we saw a computerized sign that noted the freeway exist was closed.  Frankly, in nearly 20 years of hiking the Cascades, I'd never seen such a thing.  Within minutes we got to the exit and it wasn't closed.  So I got off and then turned to go toward the trailhead.  That was when we noticed a huge amount of traffic, vehicles and commotion that blocked the way ahead.  A uniformed official told us the trailhead was closed.
We didn't know what to do.  We'd made no alternate plan and I hadn't spent enough time in winter in these mountains to call an audible.  So we crossed back over the freeway and saw a road filled with the parked cars of hikers.  Clearly, they knew something we didn't.  I figured that meant there were trails on this side of the freeway that were hikeable.  They were right.
We found a trailhead for Annette Lake, donned out microspikes and cold weather gear and set off for the backcountry.  We had a great time.  Our dog, a chocolate Labrador, was also seeing major snow for the first time.  There is something alternately miraculous and ridiculous about dogs when they meet snow for the first time.  It's alchemy.  They lumber along, tumble, rub their snouts in it.  They chase snowballs that evaporate into dust before their very eyes.  It's something to behold.
As we enjoyed all that fun, a far different drama played out across the road.  There (I found out only today), mountain rescue personnel were wrapping up an operation to recover the body of renowned Seattle philanthropist and environmentalist, Doug Walker.  On Thursday, he took the same Exit 47 we had the following day.  He likely parked in the same trailhead we would have, and took the trail to Granite Mountain on a snowshoe expedition.  On his way up, an avalanche swept him up and killed him.  Though this is a terrible tragedy, I am glad he was 64 and not a much  younger man.  He has had many achievements including founding Social Venture Partners, and helping build the outdoor retail giant, REI.  He has been a regular visitor at the Obama White House where he lobbied for his outdoor initiatives.  He had a life.  He had done much.  If you love the mountains as Walker did, it's almost as good a way to go as any.
The reason this story moved me so is that while we were enjoying the mountains on our first snowshoe expedition, only a few miles away another man had his life taken by a force of nature that we both loved so much.