Israel Abandoning U.S. Alliance for One with Arab-Russian Autocrats, Russian Prohibit Release of Their, Israeli Intelligence Secrets
Events of the past year or so point increasingly to Israel abandoning, or at least markedly diminishing, its reliance on the U.S. as its sole strategic partner.   Despite a massive investment in diplomacy, public advocacy, and funding that is reinforced by the power of the Israel Lobby in manipulating U.S. policy to favor Israel, the latter is moving toward an expanding alliance with a web of Russian and Middle Eastern autocrats.
The reasons for the souring relationship with the U.S. are clear.  From the beginning of the Obama administration when it failed in its push for settlement freeze, to the most recent failure of John Kerry's Israel-Palestine peace talks, the handwriting is on the wall.  Bibi and his ideological partners in government detest this administration and the feeling is mutual.  The Israelis see the U.S. as weak and ineffectual.  Unable to stand up to the west's real enemies: Islamists, whether they be in Lebanon, Iran or Gaza.
That's why Netanyahu produced a political ad used by the Romney campaign, a development that would've been unheard of for previous Israeli prime ministers.  It's why Bibi's sugar daddy, Sheldon Adelson, pumped over $100-million into the GOP presidential race (expect double that in the next one).
Now, there are reports that Obama has suspended arms shipments to Israel in light of the massive toll of civilian dead in Gaza.  Hellfire missiles requested by Israel have been withheld for a month.  It is the first time there's been such an action in the past thirty years.  This after the Israeli did an end-run around the White House and State and simply asked lower-level U.S. officials to release earlier weaponry.
Recently, I reported based on a highly placed Israeli source, that not only was Israel eavesdropping on Secretary of State Kerry's in-air phone calls, but that Russia was doing so as well.  The project was not one in which the two countries pursued their spying separately.  Indeed, they did so in tandem and shared the harvested intelligence with each other so that Israel would learn what Kerry was saying about the Israel-Palestine peace talks (and how to counter any moves considered detrimental to the Netanyahu government) and Russia gleaned U.S. plans regarding Ukraine.
In that post, I noted that unlike claims of the Israel Lobby to a "special relationship" between Israel and the U.S. based on shared values and such blather, Israel sees nothing but interests.  And as the rightist government in power in Israel gets a hostile reception by this White House, it turns to other powers who are more receptive and conducive to Israel's right-wing ideology.  Those countries are Russia, Egypt and Saudi Arabia.
Russia
Israel has at times earlier in its history had a close relationship with the Soviet Union, which was the first country to recognize the new State in 1948.  Russia and its eastern European allies provided a great deal of the weaponry used by the Palmach to defend the new state in the 1948 War.
During the 1960s, 70s and 80s the Russians became increasingly allied with the Arab states.  It was during this period (beginning with the 1967 War) that Israel developed its close alliance with the U.S.  These alliances were heavily shaped by Cold War political alignments.
So as Netanyahu and Obama have become mutually disenchanted, Israel naturally turned back to the Russians.  It's widely reported in the Israeli media that Avigdor Lieberman, a former Soviet émigré, has facilitated much of the warming of the relationship with Russia, including this particular spy deal.  Those inside Israel most opposed to him and his Yisrael Beitenu party have regularly painted him as a Russian asset.  Haaretz has also reported the Mossad has refused to brief Lieberman on certain sensitive subjects which might offer Russia access to Israeli secrets.
Another interesting part of this story is something Haaretz's Anshel Pfeffer pointed to in a recent column.  He asked why there have been so few revelations about Israeli intelligence in the Snowden documents as released by Greenwald and others.  Pfeffer suggests that this may be due to Snowden's refuge in Russia.  His delicate situation there has likely led Snowden's collaborators to pull punches when it comes to releasing embarrassing information about both Russian and Israel intelligence.  Russia's budding collaboration with Israel may've given the latter protection from the avalanche of leaks that's have exposed U.S., UK and other intelligence agencies.
Indeed, the source I referred to above has also confirmed that the price for Russian refuge for Snowden has been access to the full trove of his documents.  I realize that Snowden no longer has access to the documents.  But he may've given the Russians access at a time when he still did.  At any rate, I have no way of independently verifying this claim by my source is correct.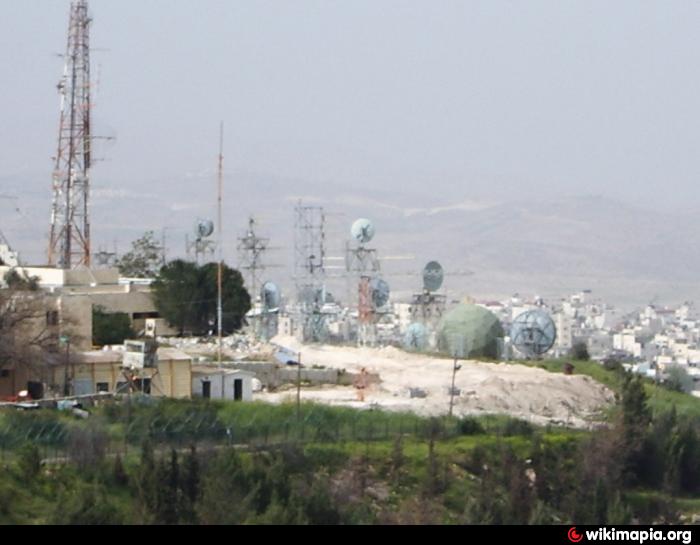 But more importantly, my source says Greenwald cannot publish any sensitive data these documents may contain that would damage the interests of Russia or its allies (which includes Israel).  That further explains why there have so few shocking revelations about one of the most invasive, aggressive security states in the world in the Snowden archive (at least so far).
As an example, I approached Glenn Greenwald, Laura Poitras and another of their colleagues asking if any of the Snowden documents could confirm the existence of a secret NSA data collection center in the IDF base, Ofrit, located in occupied East Jerusalem.  They maintained radio silence.  The State Department at least told me this wasn't a story they could comment on and that no one else anywhere in the government would either.
I've also tried numerous times to address questions to Greenwald and associates about my source's claims that Snowden's Russian refuge has shaped the release of documents.  No response there as well.
I am not publishing this in an attempt to diminish the value of Snowden's whistle-blowing project, nor his courageous efforts to expose NSA overreaching.  But I do think it's important that we understand all the various influences and factors that may be shaping this amazing story.
Egypt
As the Arab Spring unfolded, the Israeli leadership became frightened of the potential for anti-Israel sentiment arising from the populist movements in countries like Egypt and Tunisia.  Indeed, a mob burned down the Israeli embassy in Cairo, causing a freeze in all Israel-Egypt relations for several months.  So when the Egyptian generals toppled the democratically elected Muslim Brotherhood government, Israel saw an opportunity to resume and even intensify the relationship it formerly had with an authoritarian leader like Hosni Mubarak.  But the new military junta offered an added benefit to Israel.  Unlike Mubarak, who tolerated Hamas, the new Pres. al-Sisi had a visceral hatred of the Brotherhood.  Since Hamas is seen as closely allied with the Brotherhood (especially in the eyes of the generals), there is no love lost between the new Egyptian government and Hamas.  This can be seen in Egypt's efforts to broker a Gaza ceasefire which have foundered because Hamas sees Egypt as an Israeli ally rather than an honest broker.
But one important factor to note regarding the current Gaza ceasefire and accompanying talks, Netanyahu has bumped the U.S. out of the process and substituted the Egyptians for the Americans.  Despite his hatred for Hamas, al-Sisi is allowing his intelligence chiefs to shepherd the talks.  This is probably due to the perceived benefits it offers the junta in the eyes of Israel.  Doing a 'mitzvah' for Bibi will reap rewards for the generals.
Saudi Arabia
Over the past few  years, Israel has built a strong, though tacit alliance with Saudi Arabia and the other Gulf States.  The unifying principle of this multi-nation pact is a deep mistrust of Iran.  Israel and the Saudis have had repeated secret high level meetings of their respective intelligence chiefs (at least one in Israel).  They've jointly threatened the prospect of war against Iran if the U.S. fails to do the job for them.  Israel has also opened a secret military liaison office (reported exclusively in this blog) in the United Arab Emirates.  The goal is to coordinate the campaign to isolate and subvert Iran and its supposed campaign to manufacture WMD.
The Saudis and Israelis have jumped into each others' arms due to a joint antipathy toward the Obama administration which both see as vacillating and weak in confronting the Shiite menace posed by Iran.
Will these radical shifts in Israel's strategic alliances help it to achieve its interests? I'd argue that these new alliances are designed to paper over Israel's real security problems rather than address them.  A malleable anti-Hamas Egypt does little or nothing to resolve the differences Israel has with Hamas.  New alliances with the Sunni Gulf States don't allow Israel to reach any long-term compromise with Iran.  It only postpones such an outcome indefinitely.  The close relationship with Russia is meant to act as a counter to the U.S. in the same way that Mao turned to Nixon and the U.S., as his former alliance with the Soviet Union fell apart.  But I see no way that Russia can serve the same role in support of Israel that the U.S. has over the past 50 years.
By turning toward dictators like Putin, al-Sisi, and the House of Saud, Israel is betraying what little is left of its own democratic heritage.  It is throwing in its lot with tyrants, racists, and thugs and allowing the world to see that this is what Israel itself represents in its treatment of the Palestinians.  Though the vise-like grip the Lobby has on American Israel-related politics will not allow U.S. governments to entirely abandon Israel, there will be a gradual shift away from the special relationship (see the latest Gallup poll which shows that the youngest cohort polled displayed antipathy toward the Gaza invasion).  At that point, when Israel needs resupply of military weapons for its latest adventure in Gaza or Lebanon, Israel better hope one of its new friends can replace the old U.S. role.  There may come a time (and it can't come soon enough) when we will no longer be there.
Israel's increasing willingness to betray the close ties it's had with the U.S. should give our administration pause in pondering the direction of future relations.  A wise man once said that in politics there are no friends or enemies, only interests.  I would add that there are no shared values, only interests. Israel believes this.  When will we get with the program?