US-Iran Return to Nuclear Deal Would Leave Israel Out in the Cold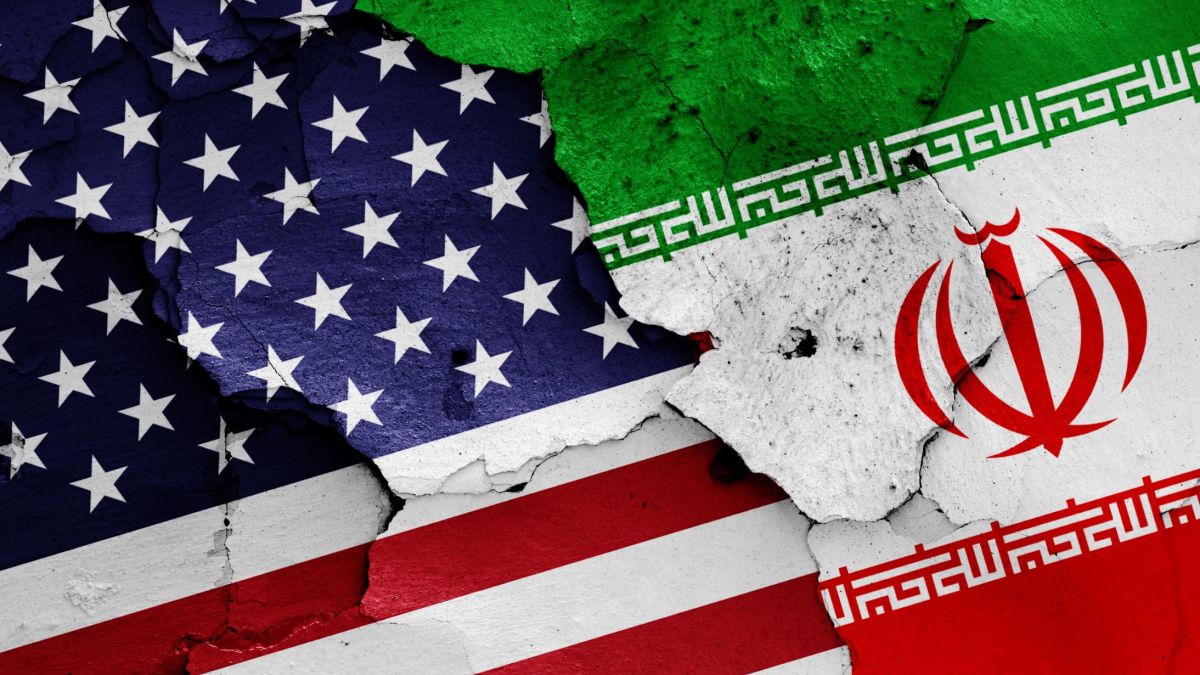 The chances of the US and Iran signing a renewed nuclear deal resemble the betting on who will win the Super Bowl.  Bengals? Rams?  Maybe a deal, maybe not. Who knows? But a Haaretz story based on unnamed (naturally, this is Israel of course) official sources says that an agreement is imminent.  If true, this would echo statements from both Iranian and American officials speaking favorably about the chances:
That more vocal US rebuke of the agreement,…is a sign that a deal is imminent, analysts say – and that Biden is pushing ahead to secure it despite potential political costs.

"This is a clear signal, as we also know from other reporting, that a deal is in sight. The negotiators are close to the end goal," said Negar Mortazavi, an Iranian-American journalist and analyst. "And that's why the opposition is growing louder – because they see it as something imminent and want to stop it, as they tried to do in 2015."
Regardless of these positive noises, we have heard all this before only to be disappointed when things don't come to pass.  So it's difficult to know how to credit such stories.  In addition, Israel has sent its own envoy to Vienna to weigh in on Israeli concerns, as the negotiation comes to a possible conclusion.  Many believe that Israel is doing more than observing, but rather doing its best to either throw a wrench in the works; or at least urge skepticism toward Iran's position.
But it's useful to game out the possibilities if there is a deal.  Before doing that, remember that Israel has been touting the Abraham Accords as a magic elixir to solve all of Israel's problems with the Arab world.  Prime Minister Bennett just made a surprise visit to Bahrain which, by the way, treats its Shia majority as badly as Israel treats Palestinians.  So they have much in common on that score.  By all accounts, it was love and roses:
Bennett also met several government ministers and discussed the need for greater economic cooperation. "We want to fill this relationship with substance in energy, in drive, in economy, in tourism and in the regional architecture," he said.

"We must do more to get to know one another and build upon the Abraham Accords, which have been such a historic agreement," the crown prince said, referring to the US-brokered deal…

In recent months, as tensions with Iran have soared, the two new allies have intensified military cooperation.

Early this month, they signed a defence pact, and last week, Bahrain announced that an Israeli naval officer would be stationed in Manama, which is also home to the US Navy's 5th Fleet. The Israeli military confirmed it will have a naval representative attached to the 5th Fleet.
The new Israel-Arab alliance is based on a single major (and questionable) premise: that Iran is the Great Satan and all its enemies will join in a common pact to defeat or defang it. Even if no nuclear agreement results from the Vienna talks, the presumptions on which the Accords are based are as weak as a house of cards.  Despite talk about common interests and expanding trade and tourism, there is little Israel shares with these countries other than a mutual hatred of Iran.
So what happens if the deal is signed and all parties carry out its provisions?  Something that didn't happen after Obama signed the 2015 agreement, when the US didn't lift the sanctions that were anticipated by Iran.  Aside from removing sanctions and the resulting resumption of trade and normalization of relations, the stance of the Gulf States will change.  Already, UAE and Saudi Arabia have begun direct talks with Iran intended to find common ground among them.  A renewed JCPOA will vastly encourage such reconciliation among former enemies.  It will not remove all enmity–a great deal of that still remains.  But it would substantially change the political and security environment.
The Abraham Accords will, if not fall to the wayside, at least diminish in importance.  The security alliance between Israel and these Sunni states will lose much of its allure. Israel will essentially be left out in the cold.  It remains to be seen whether the Arab participants in the Accords will resume their support for the Palestinian cause.  But they will certainly cool down their romance with Israel.
Israel has made numerous errors in its policy considerations around Iran.  Chief among them was to assume an intransigent posture toward Iran and JCPOA.  Instead of working on improving the deal and negotiating to get better terms, Bibi Netanyahu offered a version of Khrushchev's shoe-banging, Big Nyet in his notorious UN speech: No! Nyet! Never!  That was Bibi's mantra.  It served him well as long as Trump was president.  It was also applauded by most Israelis.
But now that Biden is president and Netanyahu has been driven from office, Israel faces an entirely new political environment.  That may be why the officials who spoke to Haaretz seemed to be hedging their bets so that Israel might find something to like after all in the agreement:
Israel has not rejected the possibility that it would support an interim agreement if it consists of clauses that dramatically restrict Iran's ability to develop nuclear weapons for a long time.
Though one must add that the likelihood that the new deal would do that is slim.  What's likely is that it will bring all parties back to status quo ante, with perhaps a few tweaks to satisfy the Israelis and the Iranians that things will be different and better this time.
As Bennett considers his approach to an impending deal he has to weigh two major factors: can he fend off attacks on him and the deal by Netanyahu and his far-right allies, and support the deal (or at least not attack it vociferously)?  And can he avoid supporting it, given the PM's desire for improved relations with the US?  There can be no doubt that Biden has little use for Israel.  He has a good enough memory to recall the slights and insults Bibi slung at Obama.  Nor can Israel's aggression against Palestinians endear it to the US president.  Israel is dead meat as far as Biden is concerned.
Since Bennett has made improving relations with the US part of his political agenda, it's possible he will either endorse the deal or take a neutral stance.  If so, Israel might call upon the Israel Lobby to tone down its vehement opposition, which has encouraged its water carriers to oppose a deal.  Israeli silence would diminish the hawkish voices in Congress.  As an example, take major recipients of Lobby campaign cash like Sen. Robert Menendez, who spent an hour speaking in the Senate decrying Iranian perfidy with an accompanying graphic of a bomb featuring the colors of Iran's flag:
…Sen. Bob Menendez started an hour-long presentation on the Senate floor last week with a poster featuring a green, white and red bomb – the colours of the Iranian flag.

Over the next 60 minutes, the chair of the Senate Foreign Relations Committee argued tirelessly against reviving the Iran nuclear deal, warning that the curbs the pact would impose on what he called Tehran's "dangerously and rapidly escalating nuclear programme" are not enough.
Besides returning to JCPOA, could the US also negotiate a truce with the Israeli government regarding the deal?  It appears to depend at least in part on how scared Bennett is of Netanyahu, as he (the former) looks over his far-right shoulder.