Anti-Semitism and Anti-Palestinianism: Two Sides of Same Hateful Coin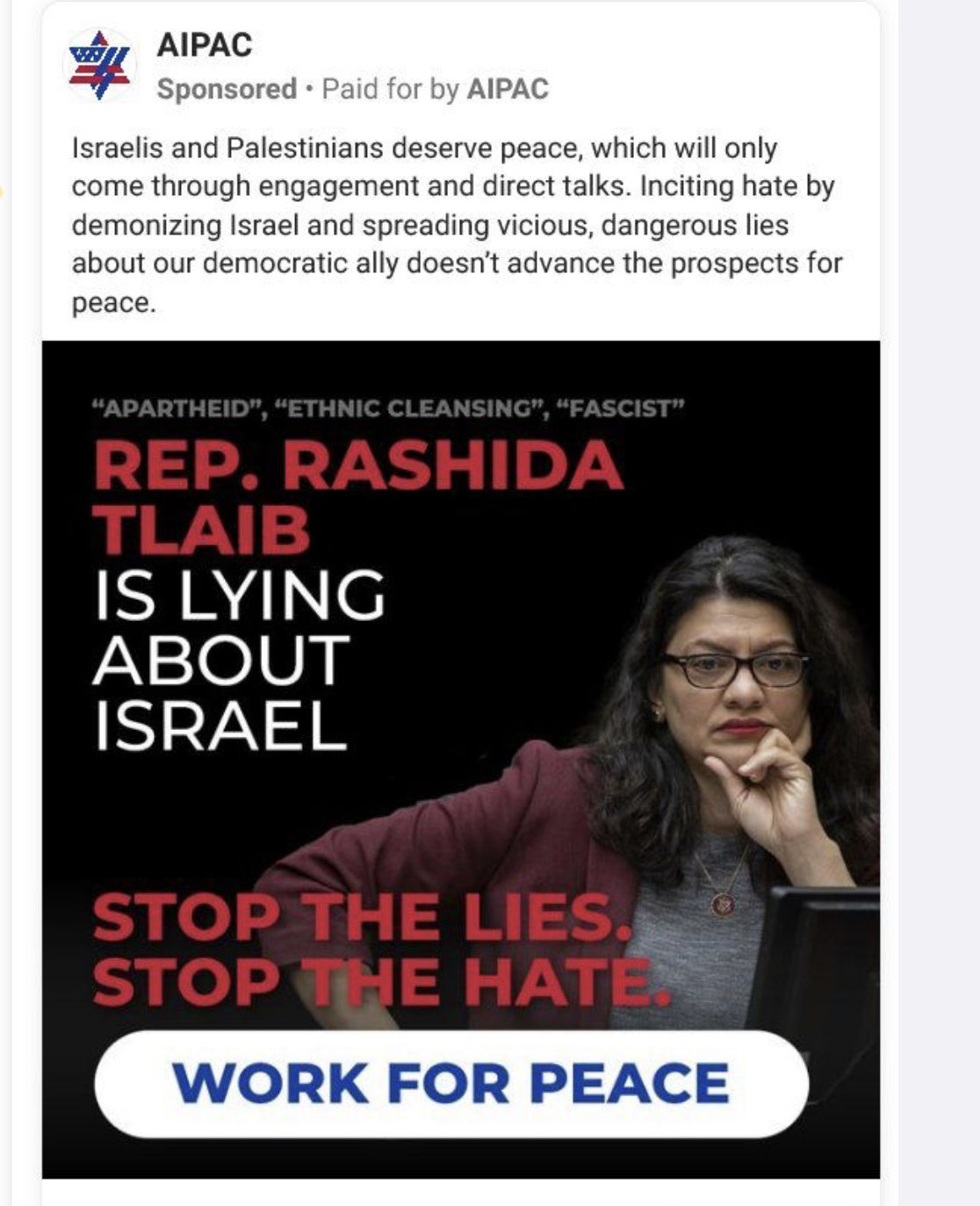 Peter Beinart published a Jewish Currents essay last month about the attack by the Israel Lobby and its water-carriers in Congress against progressive Muslim women of color, notably Reps. Rashida Tlaib and Ilhan Omar.  He noted that the same pro-Israel groups and Jewish leaders who are the first to shrey–anti-Semite!–are almost always the first to spout hate against Palestinians and Muslims like Tlaib and Omar:
In June, three Republicans in the House of Representatives—Michael Waltz, Jim Banks and Claudia Tenney—introduced a resolution censuring Rashida Tlaib, Ilhan Omar, Ayanna Presley, and Alexandria Ocasio-Cortez for…"inciting anti-Semitic attacks across the United States." House Democrats accused their colleagues of Jew-hatred as well…Rep. Ted Deutch…characterized their accusations of apartheid, and Tlaib's opposition to a Jewish state, as "[a]ttacks . . . against Jews," that "have led to antisemitism." Four more House Democrats—Josh Gottheimer, Kathy Manning, Elaine Luria, and Dean Phillips—denounced unspecified members of Congress for calling Israel an apartheid state or claiming it has committed acts of terrorism. "These statements," they alleged, "are antisemitic at their core."
He contends (correctly) that none of the Squad are anti-Semitic, but that all of these pro-Israel House members are guilty of a reverse form of racism.  He calls it "anti-Palestinianism," and suggests it is a companion term to anti-Semitism, describing hate directed specifically at Palestinians. The consequence of this hate is to deem Palestinians as inferior to us, and unworthy of the same rights we ourselves enjoy.
I use his essay as a take-off point to delve into a related issue.  Along with many progressive Jews, I have argued for years that anti-Semitism has little or nothing to do with Israel or Zionism. The conflation of the two is deeply toxic to Jews and Judaism, because it makes us synonymous with Israel and responsible for its worst policies.
But if the pro-Israel Lobby and its intellectual apologists (Lipstadt, Gordis, Dershowitz, etc) wish to conflate the two, then they must also accept the corollary: that criticism of Palestine and Palestinians is anti-Palestinianism. And that the two terms have a moral equivalence. Just as anti-Semitism is racist and hateful, so too is anti-Palestinianism.  Just as anti-Semitism targets Jews (or in the case of the Lobby's perspective, Israel) as a group for hate and abuse, so anti-Palestinianism targets an entire people with similar toxic tropes.
We must hold all Israel Lobby and pro-Israel supporters to the same standards we would hold an anti-Semite. We must call out anti-Palestinian hate with the same rigor that we do anti-Semitism.  Of course Israel Lobby groups like the AJC and ADL will never do this. Not in a million years. But that doesn't mean we shouldn't hold them and Jewish members of Congress who are largely creatures of the Lobby, to account.<
Here Beinart speaks of the critical necessity of making visible to American Jews what has been visible to Palestinians for generations:
What's crucial isn't that anti-Palestinianism gets its own definition. It's that the concept enters US public discourse, allowing more Americans to recognize the bigotry that afflicts Palestinians—those in Israel-Palestine as well as in the diaspora—and their supporters, who are harassed and penalized in the US. As the recent movements against police violence and sexual harassment have shown, making visible what for many was previously invisible can transform political debates. Naming anti-Palestinian bigotry could help do the same.
To deny the term anti-Palestinianism to Palestinians is the same as to deny anti-Semitism to Jews.  It demeans them and says that their experience of suffering isn't worthy of recognition.  We must not only reject this ourselves, but we must protest it even more vociferously when our would-be leaders do it.