BREAKING: IDF Intelligence Officer, Tomer Eiges, Accused of Espionage, Commits Suicide
חשיפה: קצין המודיעין שהתאבד בכלא הצבאי לאחר שהואשם בריגול הוא סרן תומר אייגס (25) מחיפה
Every man has a name given him by God and by his mother and father.
…Every man has a name given him by the sea and by his death.
NOTE: "Drew" if you read this please contact me with an updated e mail address or via another social media platform. I am eager to speak with you.
Israel news media are reporting that an officer in the IDF intelligence directorate AMAN, committed suicide in his cell in a military prison last month.  He had been secretly arrested in September.  An Israeli source told me that the deceased's identity was unintenionally revealed in a chat room used by prison personnel.  A separate Israeli security source has confirmed he was Capt. Tomer Eiges, 25 from Haifa.  Eiges was a computer technology specialist serving in military intelligence.
On his LinkedIn page there are more than a score of endorsements from former bosses and work colleagues who describe him as a youthful genius in his field.  They only reinforce the tragedy of his death.  He wrote about his work at the last job he held before entering the IDF:
Researched advanced techniques of gathering information & fraudulent user activity detection using front-end and back-end resources.

Developed and maintained existing realtime infrastructures with high-availability, high-throughput & low-latency requirements incorporating many different environments with emphasis on both performance and visibility.

Wrote and maintained tests for many different systems written in different language while also helping maintain/improve the main alerting & visibility system.
In 2004, a different Israeli intelligence agent who worked for Mossad was secretly arrested, tried and convicted of betraying Israel to Iran.  Amir Oren profiled his story for Haaretz in a report that was censored and removed from the internet by the military censor.  This man, whose identity has never been revealed, didn't commit suicide. He served his sentence and returned to his wife and family.  What I wrote then about him holds doubly true about Eiges, because he lost his life:
Every man deserves a name. Every man deserves the deeds of his life no matter how good or bad. No man, no state, no security apparatus has the right to steal these things from any man. Except in Israel. There, the State may take everything from you. They may even do this if you were once one of them. Especially if you were once one of them.

If you were once one of them and betrayed them you can lose everything. Your name, your deeds, your family, your freedom, your life.
In death, Eiges' punishment continues as he was excluded from burial in a military cemetery.
A few years ago, Ilana Dayan asked to profile me for an Uvdah segment that focused in part on the case of the Mossad spy.  Needless to say, I was excited to be featured on Israel's top news magazine.  I traveled to Washington DC and spent two days interviewing with her.  The segment never aired and neither the producer nor anyone with the program ever told me why.  Needless to say, it was very frustrating.
Returning to Eiges, the security source would not expand on the charges against Eiges.  If anyone reading this knows more about the case, please contact me.  This is exactly the sort of information the Israeli public deserves to know.  They are paying for the army to protect them.  If it fails, as it did in this case, the public should know why.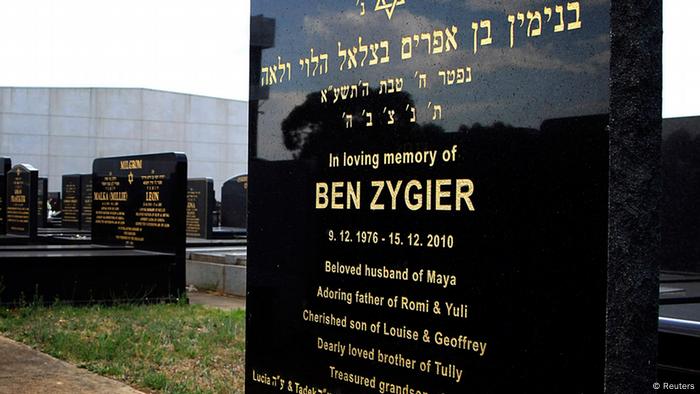 The case is under military censorship as the IDF does not want anyone to know about his acts of espionage, who he spied for; and it does not want anyone to know how the prison jailers could allow a detainee to commit suicide right under their noses.  Yet another example of military censorship covering the asses of the army and protecting it from embarrassment.
Apparently, the Israeli prison system has learned nothing from the 2010 suicide of Ben Zygier under similar circumstances. Zygier worked for the Mossad.  He inadvertently betrayed Israeli security secrets to Hezbollah agents (according to one version of the story), was secretly arrested.  In the months waiting for his trial, he was held incommunicado in a secluded cell and permitted no contact with other human beings.  During this period, Zygier's wife told him she was divorcing him.  Shortly after he hung himself in the shower, right under the noses of his jailers who were supposed to be monitoring video surveillance cameras.
Of course, there are examples of Israeli spies who served their time and were released from prison.  Though the lives of many of them have, by and large, been as miserable as those who never made it out alive.  Among them are Mordechai Vanunu (not a spy, but arrested for betraying nuclear secrets), Marcus Klingberg, and Prisoner X2, a Mossad officer who betrayed secrets to Iran.