Foreign Policy Elite Abandons Two-States, but Refuses to Envision One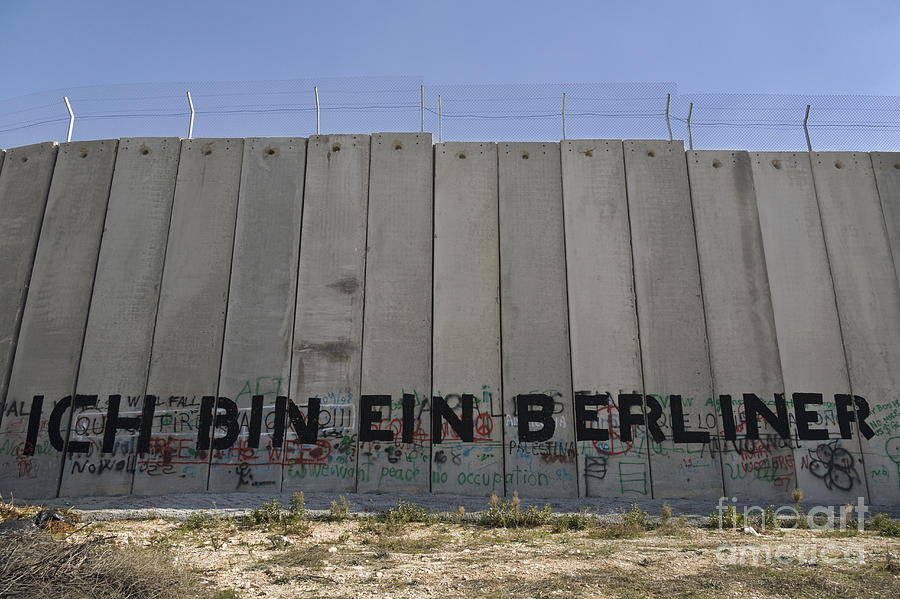 Israel has become the place where the two-state solution goes to die.
Over the past week, there were several major pieces published in two of the foreign policy-Mandarin media outlets: the NY Times and Council on Foreign Relations.  One article, written by a liberal Zionist, essentially conceded that liberal Zionism was dead.  The other two conceded, in effect, that the two state solution was dead, leaving a one-state solution as the only remaining viable approach.
I can't emphasize enough how hard it must be for the think tank-foreign policy élite to give up on a concept which has informed U.S. policy for nearly three decades.  The NY Times, owned by the Sulzberger family, has been a bastion of liberal Zionism for all of that period and longer.  That is what makes the op-ed by Michelle Goldberg and the news analysis of David Halbfinger so remarkable.  It's not so much what they said, but that they said it at all.  The process by which this is happening is like a massive dam slowly developing fissures as it gradually implodes from the pressure of the tons of water behind it.  In our case, the force that is causing these developing fissures is the disastrous Trump administration approach to Israel-Palestine.
Anyone reading the Times regularly is familiar with the massive amounts of obstruction, euphemism, and distortion that has characterized its coverage of the Israel-Palestine conflict.  I've written scores of analysis here pointing this out over the years.  Every Israel bureau chief going back as far as I can remember has used feigned objectivity to conceal (usually badly) a marked bias in favor of Israeli interests.  What was especially painful was that these journalists often didn't even realize their bias.  They were so brainwashed that they believed criticism leveled at them meant that the critics themselves were extremists who could be discounted.
Among the journalistic sins they committed were employing vastly larger numbers of Israeli sources compared to Palestinian; and including among the Israelis sources the most extreme and ideologically-fervent elements of society.  It also included a refusal to explore the Palestinian point of view in any detail, including a refusal to acknowledge or explain controversial concepts like Occupation, Nakba, etc.
No one should be foolish enough to believe that the media-Mandarin pro-Israel megalith has fractured permanently.  The Israel Lobby remains one of the most powerful political forces in American political life.  It will not give up without a fight.  But there is a growing realization that the Trump administration's disastrous meddling in the Israel-Palestine conflict has led to a dead-end from which there is no escape.
The last of the three pieces is especially interesting because it was written by Steven A. Cook, a CFR fellow who served earlier as a Brookings and WINEP fellow.  You can't get more inside the belly of the beast than that.  In fact, WINEP is the foreign policy shop of Aipac and grooms the Israel Lobby policy message for the foreign policy élite.
Cook focuses much of his article on the little-remarked development in which the Likud Central Committee voted to annex the West Bank.  He chides the world media for devoting so little attention to this ominous development.  He concedes that Israel will eventually annex the Occupied Territories (or at least the West Bank).  When it does that, he argues, the game will be up.
And here is where his analysis disappoints.  He stops at the death of two-states and declines to envision what one state should or might look like.  In refusing to do so, he's not only cheating himself, he's cheating all the foreign policy experts who will have to guide U.S. policy over the comes years and decades.  These Mandarins are so wedded to the old consensus that while they may be able to concede that it has failed, they either cannot or will not envision what should follow.  In doing so, he permits the Israeli annexationists to get a massive head-start in preparing their own plans to transform Palestinians into strangers in their own land; indigenous residents of a country which permits them little or nothing, while it lavishes benefits and rights on the Jewish majority.
Cook falls into a typical trap of Lobby think-tankers of believing he must attack both the Israelis and Palestinians for their rejectionism:
…It is equally true that Palestinians have never come to terms with a vision of justice that accommodates legitimate Israeli claims to the land. That is their right, but also their collective national tragedy.
In fact, this statement is not true and articulated in a manner that is far too pat.  When you talk about "legitimate Israeli claims to the land," you enter murky moral territory.  I'm not sure what "legitimacy" means in this context.  I'd rather frame the argument in practical or pragmatic terms.  In other words, the Israelis are there.  Let's not debate legitimacy.  Let's create a modus vivendi that will accommodate the interests of both sides to the extent possible.  Yes, both sides will end up frustrated to an extent.
Further, while one may argue that elements of the Palestinian people have rejected Israeli claims to the land, overall the Palestinians have accepted the legitimacy or at least the existence of Israel.  Even Hamas has tacitly done so by ceding control of the peace negotiation to the PLO and agreeing to a long term hudna (a ceasefire process Israel consistently violates).  All opinion polls show Palestinians overwhelmingly are willing to accept a two state solution.  "Acceptance" should be more than enough to affirm the Palestinians have been amenable to compromise.  The Israelis (at least the political leadership, which has made all the significant decisions), have consistently rejected any and all Palestinian claims to agency, nationhood and statehood.
The evenhandedness approach used by Cook and other policy experts is a dead-end.  We must instead place the blame on Israel.  Israel is the weak link in the process.  Israel is where the problem lies.  All the pressure points for compromise must be directed at it.
It would be foolish to offer such a full-fledged vision myself in place of the "experts."  I'm neither Israeli nor Palestinian, nor even one of the Mandarins with a Georgetown international affairs PhD or a WINEP fellowship.  But there are a few criteria that seem clear and important to me:
Israel must have a written constitution inscribing the rights of all citizens.
there must be full citizenship for all Palestinians living in the West Bank including the right to vote and all other rights conferred on Israeli citizens.
Israel must not be allowed to gerrymander the West Bank into Jewish and Palestinian zones, with the latter being excluded from Israel and citizenship
Palestinians must have the right to form political parties without interference of police or intelligence services
Palestinians must have the right to negotiate political coalitions with their own or Jewish political parties.
Coalitions among Palestinian and Jewish parties should be encouraged. Politics must not degenerate into political power exercised by religious or ethnic sect.  This will encourage members of the minority and majority to pursue diversity rather than homogeneity in enacting policy.
The police, army and intelligence services must be integrated in numbers which correspond roughly with population size.
Religion must be recognized as a fundamental part of the life of the nation for both Muslims, Jews (and Christians).  In order to accommodate the free exercise of religion, it must be removed from politics to the greatest extent possible.
This does NOT mean that religion will be suppressed or discriminated against; it does mean that religion and state will be separated: the State will be a political entity, while the different religious communities will control their own religious traditions and practice. No religion should be deprecated.  All should be respected.
A secular space must develop for all.
There is, of course, no way to guarantee that all these principles will be embraced in the state that arises from the failure of the current model.  But they offer a beginning.
One thing that especially disturbs me in reading the analysis of these Mandarins is that while they may concede that two states are dead and that one-state is the only thing that remains, they follow that up by saying: of course, all Israelis reject one state.  Goldberg offers an example of this argument:
"If the Israelis insist now on finishing the process of killing the two-state solution, the only alternative we have as Palestinians is one fully democratic, one-state solution," [PLO executive council member Mustafa] Barghouti says, in which everyone has "totally equal rights."

Needless to say, Israel will accept no such thing. Though demographics in the region are as contested as everything else, Palestinians are likely to soon become a majority of the population in Israel and the occupied territories. If all of them were given the right to vote, Israel would cease to be a Jewish state.
Here is the crux of the problem: the majority of Israeli and Diaspora Jews have developed a mystical bond with the concept of a Jewish state.  Though I too once embraced this view, it now seems little more than cant to me.  When Israel's dominant far-right has turned the country into a radical Jewish theocracy, we no longer have the luxury of maintaining the illusion that this Jewish state can be democratic.  And given the choice (forced on us by the Likudists), we must choose democracy over Jewishness.  The Jewishness the far-right offers is treif.  It is not Jewishness as most of us know it.  Therefore, we must abandon this counterfeit definition of Israel as Jewish (supremacist) state.
Of course Israelis reject one state.  They've been taught from birth to hate and fear "Arabs" and to believe that the Jewish state is a sacred vow made by every Israeli Jew.  They imbibe this with their mother's milk.  Thus, few Israeli Jews can free themselves from this toxin.
But the world is full of divided countries and populations which engineered miraculous transformations.  Some of these succeeded like German unification.  Some are a work in progress which appear to be largely successful: Northern Ireland.  Others replaced a deeply flawed system (the Soviet Union) with another system flawed in a different fashion (Russian and the former Soviet Republics).  In Germany, reunification happened without any blood being shed.  Though it has come at great economic cost and created a country in which economic fissures remain.  In Northern Ireland, the power-sharing agreement between Catholics and Protestants significantly lessened the turmoil and bloodshed among the two communities and permitted them to pursue greater integration into the Irish Republic.  The Soviet-Russian example shows what can go wrong when a state collapses without a plan for what will come after.  In fact, in a number of ways Israel already mirrors the worst of the post-Soviet Russian experience with oligarchs, religious fundamentalism, fanatical nationalism, and profound social inequity.  That could happen with a one-state solution.  But it must not.  If we look this eventuality firmly in the eye and prepare for it, it need not.