Then there Were Five: New Settler Murder Accomplice Arrested Under Gag Order
There's been a new addition to the settler Murderers Row of suspects in the arson-murders of the Dewabsheh family outside of Nablus. He is Netanel Porkovich, resident of the Kochav Shahar settlement.  He is suspected of providing the car the murderers used to carry out the crime.  His identity is under Shabak gag order. You may assume that he is not being offered the typically high level of hospitality bestowed on Shabak detainees.
The picture features two of the terror suspects in court.  The image was not pixellated by the Israeli TV channel which featured this video.  Images of the suspects, as well as their identities, are under gag.  If anyone can name each of them, let me know.
Tellingly, this is the same settlement where new Israeli national police chief, Roni Alsheikh, lived before deciding he had a better chance of sbagging the top Shin Bet job if he moved to a home within the Green Line.  He also might've realized he was snuggling too closely with prospective Shabak terror suspects.
Alsheikh, who was once deputy chief of the Shin Bet and hoped to be promoted to the top job, chose instead to become national police chief. In profiles of Alsheikh in Israeli media, he has been called "messianic," which seems fitting for an agency being increasingly held hostage to an extremist Israeli nationalist religious outlook.
In a further development, one of the detainees' fathers, Rabbi Moshe Odess, has also been arrested by the Shin Bet. It is highly unusual for Israel's security forces to arrest a rabbi, no matter how extreme. And you may be certain that Rabbi Odess is plenty extreme. One of Israel's most extreme settler rabbis.
The good rabbi has written not one, but two books telling "Judeans" how to maintain the rites and rituals of the Temple.  That's for the time (may it come soon) when Israel "finally" tears down the idolatrous altar of the usurpers (Al Aqsa) and rebuilds God's Holy Temple as it should be (irony intended).
With five suspects and a sixth detainee, we have a real Murderers Row of Jewish terror. For those not old enough to remember, the New York Yankees team of the late 1920s, which included Babe Ruth and Lou Gehrig, was known popularly as Murderers Row,  because of its extraordinary slugging prowess. Settlers may now take similar pride in their very own Jewish terror "sluggers."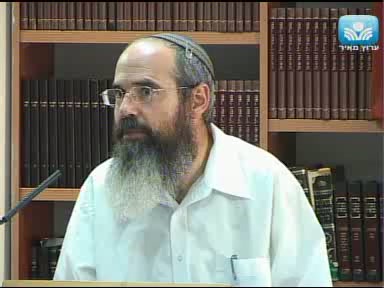 This struggle appears part of a psychological contest between the settlers and the Shin Bet, in which the settlers are using their considerable political clout against this aggressive interrogation of the suspects. The Shin Bet appears to be saying the gloves have come off, and the former niceties will no longer be observed. There seems to be stronger will to solve this case than others which have come before.
The settler councils are uniting to exert pressure on their political allies in Knesset to intercede on behalf of their boys.  Headlines scream: "Israeli security forces crossing all red lines."  Why are they crossing red lines?  Because they're treating these Jewish terrorists similarly to how they treat Palestinian security prisoners.  Not the same, mind you.  They're probably not smashing their balls or exerting other forms of outright torture as they do against Palestinians.  But they're not being very nice.  THey're not permitting them contact with their lawyers.  They're putting other forms of pressure on them.  That's crossing red lines.
These settler validators of Jewish terror haven't stopped to think about the crime itself.  Did the murderers not cross a few red lines?  If so, what do they expect?  Incarceration and interrogation will be like a day at the beach at Sharm?
Returning to Shabak's motivation to pursue the case energetically–that is because international figures and bodies, including the United Nations and world leaders, have specifically demanded that Israel solve this case. Further, Israeli-Palestinian and MKs have brought an action before the Supreme Court demanding that the defense minister and Attorney General expend considerably more effort than they have to solve the crime. The security services are willing to be lax in solving Jewish terror crimes, but not at the expense of being made to look like fools. Nor does this mean it will pursue similar cases in the future with anything but the laxity with which it dealt with previous cases of murder of Palestinian victims.
There are rare instances when Shabak is forced to punish Jewish terrorists, almost against its will.  This is one of them.