Win $250,000 Prize for Best Hasbara Proposal
Keshet Media, the holding company which includes Israel's Channel 2 and the online news portal, Mako has launched a social media/marketing campaign, #LOVEISRAEL, which offers a cool 1-million shekel ($255,000) prize for the best hasbara proposal.  The ad copy reads:
"Are you disgusted with Israel's image in the world?  Upload your idea to contribute to Israeli hasbara.  1-million shekels will be invested in an idea that will become part of the fight on behalf of our image in the world!"
Eran Shayovich urges a campaign whose slogan should be "Support Love, Support Life, Support Israel:"
According to the American view [!], the world is divided into good and evil.  Therefore we must emphasize that our people brought basic morality and the value of life to humanity: [including] the contribution of Israel to advancing life, and advancing the value of loving one's fellow-man and mutual responsibility, and the advancement of tikun olam.

As opposed to the Other Side which advances hatred and death.  I have countless examples and links which I've collected on this subject.  It might be something as simple as the fact that the generation of the Shoah realized its revenge against the Nazis not through the killing of Germans but in grandchildren and the continuity of life.

Another example is the Arabs and Druze living among us, despite the fact that there may be things to improve in our relations with them [!], live in amazing conditions compared to their brethren in countries neighboring ours.  Or the values with which we educate the children in our kindergartens as opposed to those of our [Arab] neighbors; the songs to which our soldiers dance during wartime for the sake of unity and life and not for the sake of killing or hate.
I think the gentleman has been reading too much in the Prophets and not enough in the daily newspaper.  He seems to have missed the 25,000 Palestinians killed since 1948, the hatred spewed in Israeli schools toward the "Arab," and the poverty and official neglect faced by those teddy-bear Holocaust survivors who dandled grandchildren on their knees.  This guy isn't wearing rose-colored glasses, he's wearing blinders.
Here are a few others:
My idea is very simple, but effective.  As part of my job, we build spider bots for performing all sorts of repetitive operations on websites.  Because most of the incitement takes place online, the project would work automatically according to parameters defined by content that constitutes incitement against Israel.  It [the hasbara bot] would respond in automatic fashion to such posts with content defined in advance according to subject matter.  At the moment the system detects subjects of ongoing interest, it would distribute links to a list of volunteers in order to enable them to respond in a personal way.  The idea is to use computing capacity against the enormous numbers of respondents in the world [who post anti-Israel comments].
And another:
My proposal is a film portraying Europe in another few years, say 20, as a run down place without productive or innovative technological or medical solutions.  It would portray the direction in which Europe is heading.  The imposition of Sharia in the streets.  A sort of cultural darkness.  It would end with an "I told you so" finale showing liberal, free life in Israel.  I, of course, sketched out my idea quickly and would be happy to send further details…
This gentleman must enjoy candy bars or be a sales rep for a candy company:
There are currently 900,745 children under the age of 18 in Gaza.  It is a new generation for which, if we aren't involved in its education, it will be educated against Israel and the IDF.  My idea is to distribute a candy bar to every child in Gaza, on whose wrapper it would explain that we are facing toward peace, not war.  Even if it didn't change the reality, at least it would make a moment of sweetness for every child there.
There are even a few spoil sports contributing proposals suggesting the best hasbara would be to "end the Occupation," or "leave the Territories" or "supply water to Palestinian villages in the Jordan Valley instead of destroying them." But I'm happy to say they're overwhelmed by the patriotic, 'humane' proposals of real Israelis.
I have my own rather different and modest Zionist proposal which I humbly offer in the spirit of Jonathan Swift.  It's modeled on the excellent example of the tree-planting program of the Jewish National Fund.  Many of you know that JNF forests have replanted the Judean hills and restored them to the beauty of yesteryear as we find reading our sacred Tanach.  The trees have also blessed us by erasing the view and memory of those fetid Arab villages which used to exist on these plots of land.  It is such a relief to see a lovely tree instead of the decrepit ruins of an Arab village.  Of course, annoying leftist NGOs like Zochrot try to force these images down our gullet.  But I'm confident we can withstand such anti-Israel propaganda and come out even stronger Zionists than we were before.
So here it is: we take that million shekels and buy 1-million trees and plant them in the hills of Judea and Samaria.  But not just anywhere.  We plant them in the Palestinian villages, even in their homes.  We plant trees so densely that no Palestinian could even stand up, let alone live there.  Let the trees take over and let the Palestinians disappear.
Now that I've submitted the winning entry, can anyone tell me where I go to collect my winnings?
Who's paying for this prize?  A young relatively unknown Israeli entrepreneur, Eldad Peri, who owns a real-estate/construction company with residential projects based largely in Israel.  Though he repeatedly boasts that his business is "international" in scope.  He appears to finance construction and also recruit investors to participate in his projects.  If this description of his business makes any sense to you let me know:
Eldad Peri Group is an international holding group, which handles innovative projects in a variety of domains: advanced technology, renewable energy, medical equipment, residential construction, income yielding properties and entrepreneurship.
Peri began his career as a lawyer in 1999 and Lady Luck appears to have shined on him because his holding company appears to have at least four or five separate divisions.  Though his website only pictures seven employees.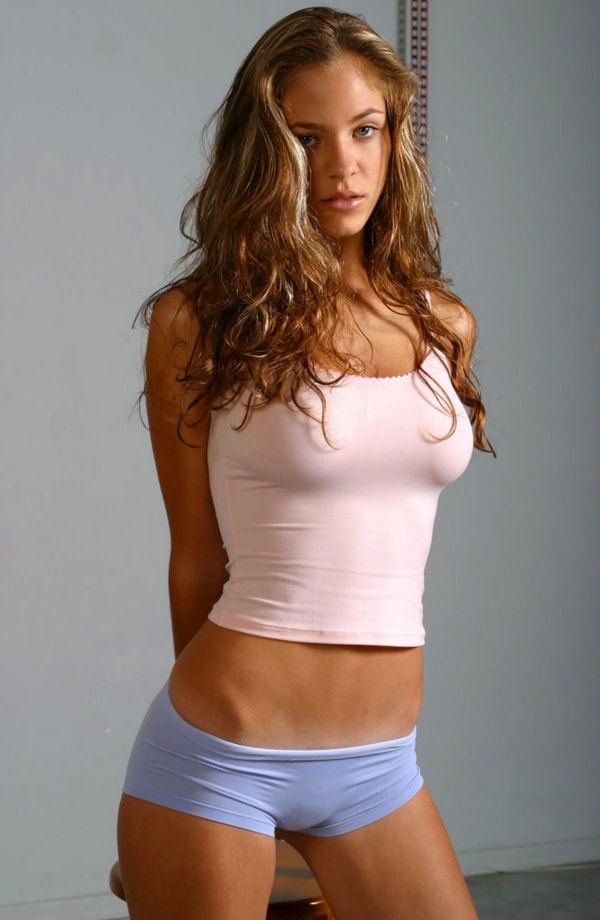 There is a page of Peri's website which has an awesome quotation from Mahatma Gandhi, which affirms the entrepreneurs social justice bona fides.  Lest you suspect him of being a bleeding-heart leftist, the site also features quotes from Winston Churchill (a nod to Bibi's hawkish hero) and Rene Descartes.  A video features the Israeli super-model Agam Rodberg (thanks to Ronnie Barkan for finding this), sensibly dressed to look like a real estate agent and looking very uncomfortable hawking the wares of Peri Group.
If you review the prize rules a few interesting details emerge.  First, there is no government agency listed as responsible for planning or implementing the winning proposal.  Thus, it seems unlikely such an idea will even be realized.  Second, the rules repeatedly mention the Facebook application used to publish and display the competing proposals.  I noted when I posted mine (which I'm sure will be featured prominently on the site!), I was forced to share personal information with Mako via the Facebook page.  So the contest is a promotional stunt offering Mako lots of personal information about everyone who enters its content.  Such information is worth its weight in gold in terms of advertising information in the internet age.  Maybe even worth $250,000!