Former Mossad Agent Secretly Tried, Convicted of Treason; Israel Secretly Imprisons Palestinian for Years Without Trial
Most of you know of the case of Ben Zygier, the Mossad agent who blew up a painstakingly developed spy ring that had infiltrated Hezbollah, was arrested in secret, and who committed suicide.  Before we knew his identity, we called him Prisoner X.  I've also written about an even more damaging case (for the Mossad), in which a former agent was tried, convicted and imprisoned in secret.  He has been in prison at least seven years.  He's known as Prisoner X2 (and here).  My Israeli source tells me that the charge for which he was convicted was treason, which is of course the gravest charge that can be leveled against an Israeli agent.  Unfortunately, my source cannot tell me any more about the prisoner and the case.  We'll have to wait for a development like the one that blew open the Zygier case.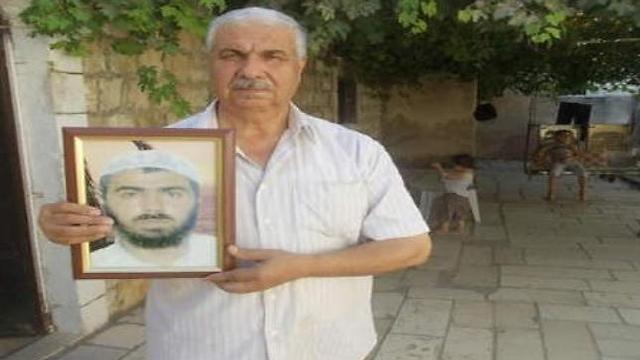 On a related matter, Jordan engaged in extraordinary rendition (Hebrew here; second English installment here and second Hebrew installment here) of one of its terror suspects in 2010.  He is Samir al-Baraq, a Palestinian who moved to Pakistan for college and doctoral studies.  While there, he fell in with an Al Qaeda crowd, met Ayman al-Zawahiri, and traveled to Jordan to recruit spies who would facilitate terror attacks against Israeli tourists there.  None of his various plans ever were realized.  Eventually he was arrested by the Jordanian intelligence services (the same folks who collaborated with the Mossad to kidnap Dirar Abusisi).  He was imprisoned there for five years without any charges or trial.
In 2010, the Jordanians deported him to Israel at the Allenby Bridge.  This allowed Israel to apprehend him and imprison him.  Now, in any other normal country if someone engaged in a plot against your citizens outside your jurisdiction you would put him on trial for conspiracy to commit murder and go forward with a legal process.  But not Israel.  A strange thing happened: the State prosecutor, when presented by the Shabak with the evidence against al-Baraq, declined to prosecute.  It said doing so was "not in the public interest" (this statement is in the original Yediot Hebrew version, but omitted from the English).  That is one strange statement coming from a country that is obsessed with terror and national security.  So what does that statement really mean?
I think the prosecutor realized he'd have to prosecute the detainee for crimes he committed outside Israel and the Territories.  These crimes happened either in Jordan or Pakistan or both.  That means two things: first, they would need testimony from the security services at least of Jordan, if not Pakistan.  Even with the reluctance of these agencies to testify in an Israeli trial, the Shabak might've overcome such resistance because Israeli courts are extraordinarily lax when it comes to allowing secret testimony.  But the deal-breaker for the State, I believe, was that they'd be prosecuting a terror suspect for crimes committed outside any Israel jurisdiction.
Why would that be problematic?  Think who else might be prosecuted for crimes committed outside Israeli jurisdiction.  If you're thinking of potential war crimes trials of Israeli officers and ministers you're on the right track.  If Israel prosecutes al-Baraq, then it creates a precedent that might allow countries like Spain or Turkey to try Israeli soldiers and officials for crimes committed outside their jurisdiction.  I believe that's one hornet's nest they didn't want to touch.
But Shabak and Mossad definitely would've wanted to interrogate him and learn everything they could about planned Al Qaeda attacks against Israeli targets.  That's why the Jordanians rendered him to Israel against his will.  It's even possible Israel was more interested in any intelligence he could offer than it was in jailing him.
Israel, according to the detainee's lawyer already agreed to release him to Egypt, whereupon he would be repatriated to Pakistan.  But when time came to implement the plan, Israel reneged.  Israel also offered to repatriate him to Pakistan through Jordan, but the former refused.
Another question to consider: the prisoner has been held for three years in an Israeli prison with not a peep out of the Israeli media. Why?  Likely there was either military censorship imposed or a Shabak gag order.  That is the only explanation for the long silence.  What explains the exposure of the news now?  Al-Baraq has waged a steady battle inside the Israeli justice system against his imprisonment.  He's about to get a hearing before the Supreme Court.
While the State prosecutor might not want to deal with the case, the Shabak likely sees things differently.  It doesn't want to release a suspected terrorist.  What better way to make its case in the court of public opinion than by exposing the supposed dastardly deeds planned by al-Baraq.  This puts pressure on the notoriously permissive Israeli court to continue his detention, despite the fact that there are no legal grounds for doing so.
It will be an interesting legal decision to watch.  Will the Supreme Court rule according to law and force the security services to free al-Baraq or try him?  Or will the justices cave to the pressure of the national security state and give the Shabak what it wants?  My money is on "the cave."  UPDATE: I was indeed (and unfortunately) correct in my prediction.
There are, of course, several other options: just as he was rendered to Guantanamo, where he remained for several months (also untried), he could've been sent to a third country that would try him for his crimes.  Pakistan, the U.S., or Jordan (which had the opportunity but refused) could've done so.  Al-Baraq has petitioned to be released to the West Bank.  There he could either be monitored closely by the security services or tried for his crimes.
The way due process works is that a country has the right to try someone if they've committed a crime.  But it doesn't have the right to imprison someone because their past unproven crimes indicate they might do so again if freed.  Or as the State has argued to the Israeli courts, freeing him will lead to a:
"Point of no return for the development of significant jihadi infrastructure in the region."
This is nonsense.  There already is significant jihadi infrastructure throughout the region.  Besides, the interrogation transcript as summarized by Ynet shows he hasn't plotted a terror attack since 2003, and probably even earlier since the last mentioned failed plan was in 2001.
If he's a threat, try him.  If not, let him go.  Eight years imprisoned in jails in three different countries with none offering him a trail is beyond the Pale.  There is no such thing as this form of limbo in law.  To insist that there is, is to highlight that your country only believes in the rule of law for those it chooses to give such privileges.  Any national security threat, whether real or imagined, whether Jew or Arab, is automatically denied such rights.
Another reminder is due: the Shabak is conveniently naming Al-Baraq as Al Qaeda's 'biological weapons mastermind,' and Yediot Achronot's coverage slavishly echoes this highly prejudicial approach.  This is a similar tactic to the one security police used in falsely labeling Dirar Abusisi Hamas 'chief rocket engineer.'  It's a little like saying AOL is a 'mastermind' of cloud computing.  It's been more than ten years since al-Baraq's had any involvement in Al Qaeda plots or anything that might be remotely (and by that I mean very remotely) close to biological weapons.  Yoking al-Baraq to WMD is an exceedingly cynical move by the security services since they know Syria's chemical weapons have grabbed the world's attention. This is how the security state works. Throw the fear of God into the captive population. Whatever is the latest focus of fear is exploited for purposes of reinforcing the frightened-herd mentality.
The only proof of these extravagant claims is offered by the Shabak. We can't examine these claims or cross-examine witnesses. The security forces claim they have the victim's own confession. But it is invariably obtained under torture, or at the least severe abuse. Such confessions are inadmissible in countries which observe the rule of law and in which the secret police are accountable.
At the risk of sounding like a broken record, this is a chilling development.  It indicates, once again, that Israel is not a democracy, but a national security state.  Soon it may lose even that mildly derogatory appellation and be designated outright a police state.