U.S. Exposes Location, Layout of Top-Secret Israeli Arrow 3 Missile Base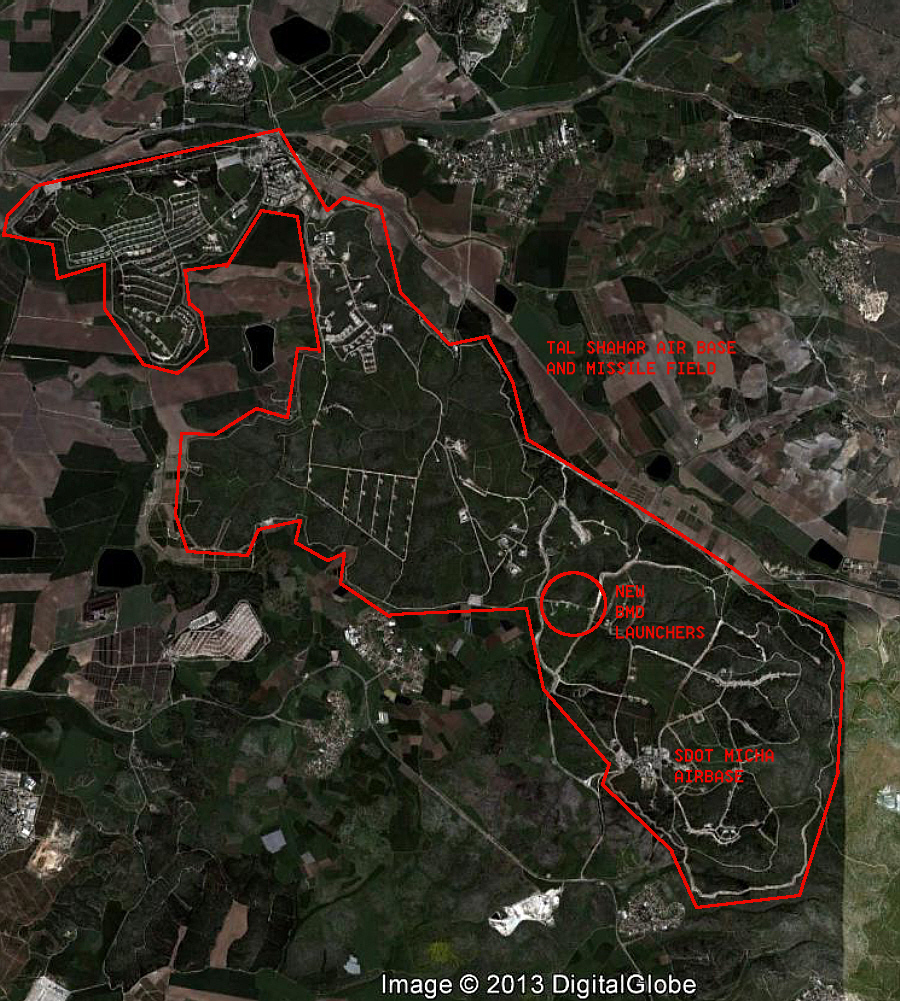 As a follow-up to a post I wrote a few days ago, Cryptome has published maps and drawings of Israel's top-secret Sdot Micha air base.  This is where the U.S. Army Corps of Engineers will build an even more secret (until Jane's Defense Weekly spilled the beans) underground launch facility for Israel's newest generation of anti-ballistic missles, the Arrow 3.  The purpose of the Arrow 3 which will be fully operational in their new base in 2015, will be to shoot down Iranian missiles that might carry the so far non-existent nuclear weapon meant to destroy Israel (if you believe Bibi Netanyahu).
The facility is to cost about $25-million to build.  In December, the Washington Post revealed the U.S. is also building an entire new airbase at Nevatim for $100-million.
The Army Corps, in putting the project out for bid, included architectural drawings of the plans for the missile launch facility including a map of its location on the air base.  Someone didn't bother to think that Iran and Israel's enemies would love to know such information.  Now, the IDF generals are pissed as hell.
The U.S. has responded that it provided all the 1,000 pages of documentation to Israeli officials for review and that they approved publication.  Sheera Frenkel reports this and Israel's reply:
Israel continued to sharply disagree Thursday and to say the bidding proposal had revealed details that were to have been kept secret, including the location of the base, how the missiles are to be arrayed and even how thick the walls of the structures that would hold the missiles should be. One official had called the released details a blueprint for an attack.

"The Arrow 3 is not even formally operational. Why would we allow details of its composition to be published at this stage?" said an Israeli official close to the project. He declined to be identified because of the sensitivity of the project. He said Israel had expressed its shock at the publication of the base details to the United States through its own channels.
I have this terribly old-fashioned belief that the more secrets we know, the less likely those who harbor these secrets can use them to blow up the world.  Or in this case, the Middle East.  In that spirit, I'm happy to publish the map here.