Biden-Bennett White House Meeting Offers 'Plenty a Nuthin' for Palestine and Iran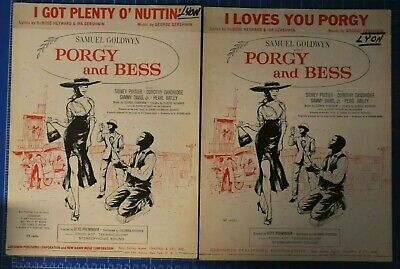 There's an Porgy and Bess number whose lyrics go: "I've got plenty a nuthin' and nuthin's plenty for me."  Well, that's about the extent of Biden's current policy toward Israel.  A few months ago, after Bibi Netanyahu was unceremoniously expelled as Israeli leader and replaced by Naftali Bennett, Biden invited the latter to the White House.  It was a carrot Biden refused to extend to Netanyahu, who is persona non grata among most Administration figures going back to his deliberate slaps in the face administered to then-Pres. Barack Obama.
After his first foreign visit as prime minister, Bennett left Washington with a mixed bag:
…There were no dramatic achievements to the visit. Bennett had marked three objectives: Tightening the cooperation on the Iranian front, getting a presidential statement of willingness to drop visa requirements for Israelis, and re-upping Iron Dome supplies to the tune of a billion dollars. In this regard, Bennett comes back with very few trophies: The U.S. has not relinquished its desire to renew the Iran nuclear agreement, and Biden did not explicitly pose a military threat to Iran should it continue its arming efforts; the administration has not retracted its intent to open a consulate in Jerusalem to serve the Palestinian population, to Bennett's chagrin. Even Biden's statement regarding his willingness to promote the exemption of Israelis from visa requirements was not worded in a way indicating any foreseeable action. And passage of the Iron Dome antimissile defense system munitions budget still requires Congressional approval.
As noted, a major part of that was to convince Biden not to return to the JCPOA deal.  But that actually has become irrelevant with the new hardline government, which appears to have no interest in the deal.
Bennett offered the US president a tough approach to Iran which his intelligence apparatus is calling "death by a thousand cuts."  It's an ominous, chilling phrase which may sound tough to Israeli hardliners, but will arouse unrelenting hatred from the Iranians.  In fact, Iranian officials warned that they would exact revenge for every cut Israel offers. Its top national security advisor upped the ante:
"The first meeting between Naftali Bennett and Biden, and the emphasis on using 'Other Options' against Iran, while being an illegal threat to another country, establishes…Iran's right to reciprocal response to 'Available Options,'"
In case the message wasn't sufficiently clear, the country's commander in chief added:
"There is no act, from any enemy at any point and with any scope, that will be tolerable and won't prompt us to show a strict and decisive response,"
This is a recipe for an eventual slide to war unless Biden stands up and says No.
Biden in reply told Bennett that he wants to "exhaust all efforts at diplomacy" before considering any other approach that is more militant.  That seems a doomed proposition from the get-go.  Pres. Raisi has already announced via his new foreign minister that Iran is turning its sights east toward China and Asia:
Amir-Abdollahian is known to be an advocate of Supreme Leader Ali Khamenei's "Looking East" policy and Iran's 25-year pact with China. He has said in an interview published on Khamenei's website that "this century is the century of Asia."
The new regime in Tehran has given up on the west, which includes Europe and the US.  Raisi has shown he feels there is little to negotiate with Biden.  Iran already has a $400-billion deal with China negotiated by former Pres. Rouhani.  It will include Chinese assistance on major infrastructure projects and the purchase of advanced Chinese weapons. All Raisi sees from the west is crippling sanctions, hostility, and repeated attacks against Iranian nuclear facilities.
Biden further aligned himself with Israel's hawkish position by appointing ex-ambassador Dan Shapiro to the State Department's Iran team.  He is a centrist Democrat with exceedingly close relations with Israel's political elite.  He will be a liaison between them and the US on Iran and amplify their voice in Biden administration policy decisions..
News reports say that Bennett told the US president that he will not offer the sort of harsh public criticism of the JCPOA that his predecessor did.  Every week it seemed Netanyahu denounced the nuclear deal with ever-harsher rhetoric.  But the truth is, if JCPOA is dead anyway, Bennett doesn't have to attack it.  It will have died of its own accord.
Israel has exacerbated anti-Iran hostility (if that's even possible) with threats from the defense minister that Israel must prepare to attack Iran:
"Israel is ready to attack Iran, yes," Gantz told Ynet…"We are at a point where we need to take military action against Iran. The world needs to take action against Iran now,"
I think we can safely dismiss this as bluffing.  Israel has been huffing and puffing like this for years.  It would never attack Iran independently, though it would be much more willing to join in a joint attack with allies like the Saudis and the US.  However, it is unlikely Biden wants to be drawn into another Middle East quagmire.  But if there is a disastrous incident brought about by provocation or accident, who's to say what could happen?
From the Israelis there will be more assassinations of key military and scientific figures, bombings of nuclear plants, and cyber-attacks like the one which sabotaged the entire Iranian national railway system (which has not yet been officially attributed to Israel, but seems likely).  So far, Iran has not responded to these attacks in ways that could lead to outright military conflict.  But we're now seeing a new hardline administration in power.  It may not take this punishment lying down as its more pragmatic predecessor did.  That bodes ill for Iran-US relations.  I can foresee an Afghanistan-type disaster brewing should Israeli provoke Iran into a severe retaliatory strike.  Though Biden doesn't seem the type who wants to get dragged into yet another military adventure, Israel definitely has other plans.
Palestine: the Problem That Dare Not Speak Its Name
The problem that dare not speak its name during the entire White House visit was Palestine.  Biden knows he can't advance a peace agenda with the current right-wing government, unless he was willing to expend enormous political capital to do so.  After witnessing the collapse of Obama administration peace efforts due to Netanyahu's intransigence, Biden chooses not to go there.  That means he has nothing to offer the Palestinians but typical blandishments of security and economic assistance. But he's even hampered in that by Congressional legislation which stymies such outreach.
Israeli defense minister Benny Gantz was in Ramallah today for the first Israeli official visit to Palestine in the past ten years.  Gantz offered PA chief Abbas what I call "plenty a nuthin':
According to a statement from Gantz's bureau, the two discussed national security, civil and economic issues, as well as the current security and financial situation in the West Bank and Gaza.  During the meeting, Gantz told Abbas that that Israel is right to implement a number of steps to strengthen the Palestinian economy.

…During Bennett's meeting with U.S. President Joe Biden, the Israeli prime minister clarified that Israel has no intention of advancing a diplomatic process with the Palestinians due to the current political circumstances. But due to this situation, he added, he is eager to advance fiscal measures with the Palestinian Authority, which is suffering from an economic crisis.
But here's the kicker:
The United States has demanded the rebuilding of Gaza, and Bennett conditioned Israel's agreement on three steps: No more rockets fired from the Strip at Israel; ending the smuggling of missiles into the coastal enclave; and ending the crisis of the Israeli civilians and bodies of soldiers held captive by Hamas in Gaza. An Israeli diplomatic sources said that if these conditions are fulfilled, "the sky is the limit."
Ah, yes, the sky's the limit.  Except it's not, because Israel has essentially demanded that Hamas disarm and surrender before it will agree to let someone else undo the damage it inflicted on Gaza last May.  If that's not chutzpah I don't know what is.  As I said: plenty a nuthin'.
Israelis and Americans think they can buy their way out of this problem. As if the only issue that Palestinians need addressed is economic. This is a bit of smokescreen to obscure the key obstacle: lack of political rights and sovereignty. You cannot solve this conflict without giving real rights to Palestinians. And the only way to do this is to force Israel to concede those rights, which it now controls through military force and Occupation.
In today's Israeli headlines, Israeli officials hailed the "gestures" they're prepared to offer the Palestinians: a few work permits here, a few permits for medical treatment there. Remove a few checkpoints so instead of strangulation, Palestinians suffer slow suffocation. Gantz today offered a $150-million "bribe" to the PA in the form of payment out of Palestinian tax funds Israel confiscate at its ports. So while Israel steals Palestinian funds, it then turns around and offers a tiny fraction of what it's stolen and expects to earn Brownie points for its good will. All this to keep the PA, teetering on the verge of bankruptcy, in some semblance of existence.  So that Israel doesn't have to assume control over the West Bank and take full responsibility for the crime of Occupation it's committing. The stench of hypocrisy is overpowering!
Gestures are lovely when you're saying goodbye to a loved one.  But when you're offering something allegedly meaningful to an enemy, they're useless.  Gantz might just as well have stayed home and spared himself the 20-minute trip from Jerusalem to Ramallah.  It was all a bit of show for the Americans (it's no accident the visit came the day after Bennett's White House meeting) and the center-left members of the governing coalition. As liberal Zionists, Meretz and Labor MKs are desperate for the faintest signs of life in the "peace process,"  so they can tell their voters they did something, anything.
This interview with a senior Israeli official in Bennett's entourage during his DC visit doesn't inspire confidence:
When NPR asked what Bennett should do now to prevent a more progressive future U.S. president from demanding Israel end its West Bank occupation, an Israeli official — speaking anonymously to reporters under Israeli ground rules — said Israelis needed better "show and tell" to convince critics they were not perfect, but "pretty darn good."

When asked how Bennett will pursue his policy of expanding West Bank settlements in the face of U.S. opposition, the official said, "We are just going to muddle through."