BREAKING: Israeli Woman Freed from Syria Sought to Erase Borders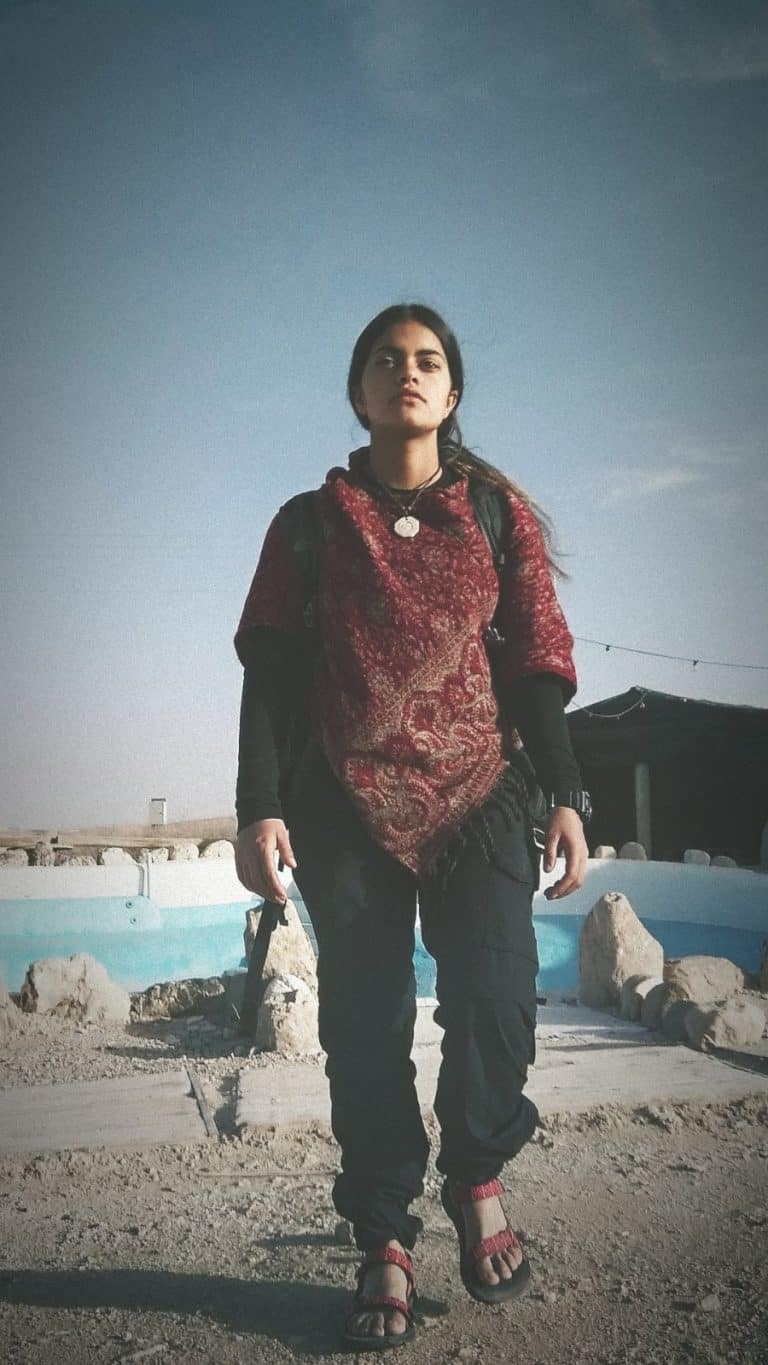 האישה הישראלית ששוחררה מסוריה ביקשה למחוק גבולות. דינה כהן היא גיבורה ישראלית. במקום זאת, מתייחסים אליה כמו לבוגדת … או גרוע מכך.
Her name is under Israeli gag order. She deliberately crossed the Golan frontier into Syria.  She did so as a protest against the very existence of borders.  She is being roundly cursed by Israeli Arab-haters (of whom there are far too many) on social media.  I have known her name all day.  But I did not want to publish it because I wanted to respect her privacy.  Also, the Netanyahu deal to provide millions of doses of Sputnik COVID vaccine to Syria seemed far more important.  But what I'm now learning puts this woman in a different, and more compelling light.
She is Dina Cohen. From her Facebook profile, she appears Mizrahit and in her early 20s.  She grew up in a Haredi family in Modiin Ilit.  At some point, she rebelled and left the tradition.  You can see from her picture that her manner of dress is no longer ultra-Orthodox.  Barak Ravid reports in Axios that Dina learned Arabic and determined to cross Israel's "border" into Gaza.  She likely did so, as her Facebook page reveals, because she rejects the entire notion of borders.  She wrote on her Facebook page:
I don't recognize your lines
Not Green or Blue and not purple
Even a red line will not stop me.
The "Green Line" she mentions above refers to the 1949 armistice line which is supposed to separate Israel from Palestine.  However, it was never recognized by Israel, which has no clear, mutually recognized border with Lebanon, Syria or Palestine.  The Blue Line is the "border" separating Israel from Lebanon.  It too is disputed as Israel has refused to return Shebaa Farms, which it continues to occupy.
Dina is clearly not just an idealist, but a poet and a dreamer.  Someone who seeks joy in life and does so fearlessly.  She displays a photograph of herself tumbling head over heels into a deep pool, writing:
I have a sort of habit of
Jumping into deep water
And after that, learning to swim.
Israeli media is portraying her in entirely self-serving and erroneous fashion as an "adventurer" who "is believed to be troubled."  Nonsense.  If she is indeed 'troubled,' it is by the mess her own country has made of its standing in the Middle East.  Why is it that a peace activist is viewed as "troubled" because she rejects the horrors and injustices their country inflicts on its neighbors?  And why must legitimate protest against Israel's refusal to establish borders with its neighbors be viewed using the demeaning term "adventurism?"  This reporting is utter nonsense.  Not to mention that the authorities have placed her under house arrest and are considering throwing her into prison for her temerity.  This would be shameful.  But as I've said to hasbarists who've advocated this outcome, by all means, go right ahead and create a martyr whom the world can adopt as it has adopted Greta Thunberg.  We'll even nominate for a Nobel Peace Prize.
What's worse, her Facebook page is filled with disgusting slurs posted by angry Israelis. There is nothing worse in Israel's hyper-patriotic society than a traitor. Someone who, as the British used to say, "goes native."  Who seeks to reach out to The Other.  Who rebels against the narrative of Judeo-supremacy instilled in Israelis from the youngest age.
Yossi Melman also writes in Haaretz (Hebrew) that Cohen's crossing of the Golan frontier undetected by Israeli forces closely monitoring the area, reveals a serious breakdown in security.  If a young woman can cross this mountainous terrain undetected, then why couldn't Syrian, Iranian or Hezbollah personnel could do the same in reverse?
It's important to view her protest in the context of the current political climate in the Israeli north.  The IDF just did a simulation in which it attacked 3,000 Hezbollah targets, preparing for war.  Israel routinely flies missions attacking Syrian territory in which scores have been killed.  There have already been two Israeli wars against Lebanon in this century.  What can one person do to say No to this madness?  That's what Dina Cohen did.
Crossing Over
When she failed to gain entrance to Gaza she decided she would cross the Golan frontier into Syria.  Reports say she may have tried before to do this and failed.  But two weeks ago she succeeded and made her way to a Syrian village.  When local residents met her they didn't know what to make of her.  So they reported her to authorities, who also feared she was a spy.  She was arrested.
Soon after she was detained, Israel sought to arrange for her return.  Netanyahu, who has a close relationship with Putin, enlisted the Russian's help and negotiations began.  Syria wanted Israel to release two Israeli Druze who had been convicted of aiding and abetting Hezbollah, but the men refused Israel's condition that they be exiled to Syria, rather than returning to their homes in the Golan.  This disagreement delayed the final resolution.
Finally, Cohen was flown to Moscow presumably so that Putin could take appropriate credit for the prisoner exchange.  Otherwise, why couldn't they have sent her back through the border crossing at Quneitra, which is where she originally entered Syria?  Two of Netanyahu's senior national security officials flew to Moscow. They took her back to Israel.  But unnlike in the Gilad Shalit case, there were no triumphal photo ops with Israel pols taking credit for gaining his freedom.
Why? I don't have all the answers.  But clearly Cohen is a rebel.  She doesn't recognize borders.  She probably wants nothing to do with Bibi's nationalist hyper-rhetoric.  She is his worst nightmare.  That may be why her name is under gag order and cannot be reported by Israeli media.  This is a convenient way to keep an 'inconvenient woman' from having her say.  Not to mention that the hate that fills the airwaves against her may endanger her physical safety or her life.
Dina Cohen is a hero.  She crossed borders.  She reached out to The Other.  She put herself in danger for her beliefs, both in Syria and now back home in Israel.  Do not permit anyone to trample on her good name.