Trump's Bizarre Offer to Meet Iran's Rouhani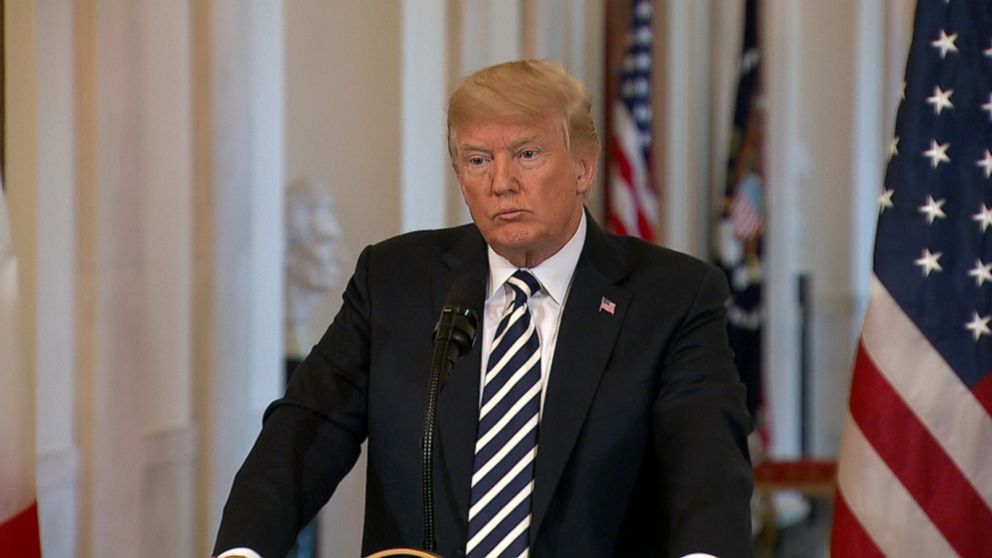 During a press conference with Italy's prime minister, Pres. Trump was asked if he would meeting with Iran's Pres. Hassan Rouhani.  In a typically slipshod, extemporaneous response he said: Sure, I'll meet him anytime without conditions.  This response probably caused a 5-alarm fire in John Bolton's NSA and Mike Pompeo's State Department, since both have been advocating military assault and regime change against Iran for years.  In fact, shortly after Trump strayed from the neocon reservation big-time, Pompeo shape-shifted Trump's offer into a highly-conditional one which essentially obliterated it.
But they needn't worry: Trump isn't likely to get his meeting; nor will it amount to much even if he does.  North Korea's leader, Kim Jong Un, was urged to meet with Trump by his Chinese patron.  Iran has no similar patron.  It is an independent agent.  And Ayatollah Khameini, who calls the shots, does not suffer fools gladly.  He will see no reason to meet Trump.
Iran is used to decades worth of meaningless blather from various U.S. administrations, interspersed with aggressive acts against it.  Khamenei will see no need to hear more blather from a clueless Trump, someone who will neither understand Iran, nor the history of tempestuous relationship it has endured with the U.S.
But on the off-chance that Khamenei does agree to such a summit, what will Trump offer?  Will he end sanctions?  Will he lessen regional tensions with Iran's enemies, the Saudis and Israelis?  Will he normalize relations with Iran?  No, to all these questions.
What will Trump want or expect from Iran?  An end to support for Syria and Hezbollah.  Iranian withdrawal from Syria and Lebanon.  An end to its ballistic missile development program.  A guarantee it will not resume its nuclear program.  Loosening of the reins on Iran's domestic opposition.  All reasonable issues to raise.  But what will he give in return? Nothing.  Both because his aides won't permit it nor will his own Party in Congress.  That's even if he wanted to do these things.
This is what characterizes the foreign policy, if it can be called that, of the Trump administration: wild gambits followed by utter confusion, repudiation, and stasis.  Wild swings of hope followed by abject failure and disappointment.  All this might be survivable if it didn't promise an eventual disaster.  When you offer hope to a region that is a powder keg of hostility and then dash such hopes, then the worst elements take over and make life a living hell for everyone.
Personally, I foresee a bloodbath in our future (something even worse than the current bloodbath in Gaza).  I don't know whether it will be on the Korean peninsula, Palestine, Iran, or elsewhere.  But I do know that foreign relations, like Nature, abhors a vacuüm.  Trump presently is a huge vacuüm. A question mark where there should be clear policy.  No one knows what he believes or wants.  Even he doesn't know.  It's bad enough when an individual person exhibits such mercurial behavior; but when that person runs the foreign policy of most of the most powerful nation on earth, it bodes ill for the country and the world.