BREAKING: Two Israeli Bedouin Arrested for Murder of IDF Soldier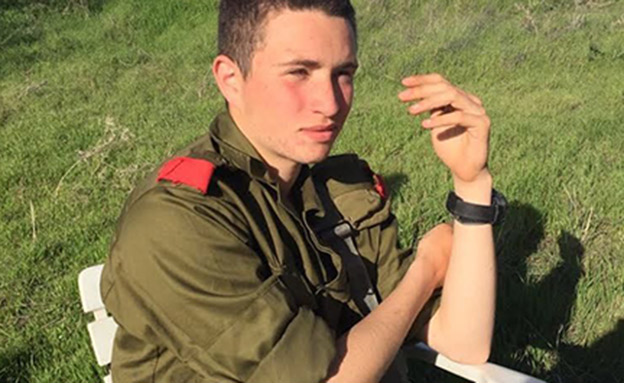 חשיפה: השב"כ עצר שני צעירים בדואים מאיזור ערד בחשד לרצח החייל רון יצחק קוקיא
حصري: اعتقال شابين بدويين من منطقة عراد في النقب بشبهة قتل الجندي رون يتسحاك كوكيا
Two days ago, Ron Kukia, a 19-year-old Israeli soldier was stabbed to death in the usually tranquil Negev town of Arad.
Today, a confidential security source revealed that two Israeli Bedouin living in a village near Arad were arrested for the murder.  The case is under gag order.  What little coverage this aspect of the case has generated has been censored and rendered largely inaccessible.  But I do have one of the reports which was taken down by order of the Israeli police.
This is a very unusual terror attack for a number of reasons. First, because Arad is a town that is wholly unassociated with security threats or ethnic tension.  Second, while Israeli Bedouin are deeply disaffected from Israeli society and the state routinely destroys their homes and their communities and sometimes murders them in cold blood, this has almost never led to such terror attacks.  It may indicate that Negev Bedouin have been recruited by Islamist terror groups.  Or it may indicate a new level of anger and violence which the younger generation is prepared to use to protest treatment of the Bedouin in Israel.   It also could indicate a new domestic terror threat facing the Israeli regime from its own Arab-Palestinian community.
Finally, this new attack may be a precursor to a new round of violence which we can expect when Pres. Trump recognizes Jerusalem as Israel's national capital.  Bibi Netanyahu likes to remind the Israeli public how safe and secure they are under his leadership.  But the truth is that the Knife Intifada which killed over 200 Palestinians and nearly 50 Israelis never really ended.  It just lapsed into hiatus waiting for the next insult, slur or injustice to rouse it from slumber.