IDF Military Intelligence Blatantly Lies About Targeted Assassination of Iranian General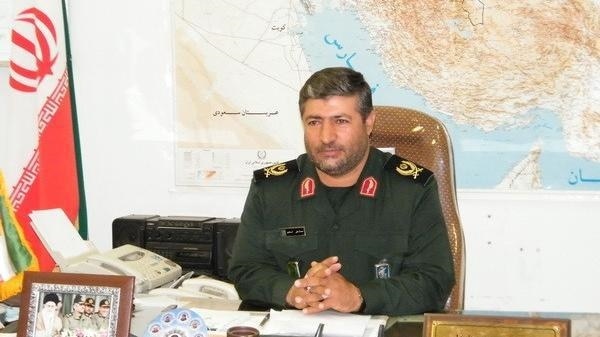 Last week, Israel invaded Syrian sovereignty in a targeted assassination of an Iranian Revolutionary Guard general, a senior Hezbollah commander and the son of Imad Mugniyeh (see Al Manar video footage above), the latter earlier murdered by a Mossad bomb.  Even worse, it is now lying about the nature of the attack in order to deflect blame and pre-emptively blame Iran and Hezbollah for any retaliatory action they may take against Israel.  The IDF is claiming it didn't know such high level targets were in the convoy attacked:
"We did not expect the outcome in terms of the stature of those killed – certainly not the Iranian general," the source said. "We thought we were hitting an enemy field unit that was on its way to carry out an attack on us at the frontier fence."

"We got the alert, we spotted the vehicle, identified it was an enemy vehicle and took the shot. We saw this as a limited tactical operation."
Hawkish Israeli columnist Ben Caspit, writing in the Al Monitor's Israel Pulse, waxes enthusiastic in this repulsive apologia, claiming the IDF didn't know until a day after the attack that it had "hit the jackpot."  Imagine a terror attack that assassinates the IDF chief of staff and an Iranian journalist writes the IRG "hit the jackpot."  Most of the world would find this disgusting.  But when Al Monitor publishes this garbage it merits no opprobrium.
These claims are ludicrous on their face.  A UN observer unit noted drones overflying the Syrian position before the attack.  Then an Israeli helicopter gunship violated Syrian territory in launching the attack.
Anyone who's aware of Israeli tactics in such circumstances knows that it doesn't attack low-value targets inside Syria.  Why go on a fishing expedition when so much is at stake in violating Syrian sovereignty?  It only attacks when there is a critical target whose elimination means a great deal to Israeli counter-terror goals.  Or when a prime minister needs boost in the polls or faces re-election.
In this case, assassination of an Iranian general, Hezbollah commander and Imad Mugniyeh's son were of supreme value (this was the second such Israeli murder of an IRG general).  In short, Israel knew precisely who was in the convoy and murdered them in cold blood.  An Israeli intelligence source (not involved in the attack) told me he doesn't believe the IDF claim:
Such killings – in Gaza, let alone in Syria – aren't executed unless Israeli intelligence knows positively who is in the car or the house.
Further, Hezbollah and Iran will take their revenge in some form in future.  And when they do, neither I nor anyone in the world should protest.  Nor should anyone in the world listen to Israel's claims of Islamist "terrorism."  Targeted killings, as I and may other analysts have noted, fail on every count.  They do nothing to lessen the threat against Israel.  In fact, they exacerbate it.  The thirst for revenge only increases.  The only ones who truly suffer will be the Israeli victims of the retaliatory attack.  Bibi obviously believes the short-term political gains of this targeted murder outweigh the blowback he will have to face.
In fact, there are already reports from an Israeli resident on the northern border (h/t Dena Shunra) that a militant cell crossed the Lebanese border and planted an IED on the Israeli side.  The Israeli-occupied portion of the Golan nearest the Lebanese-Syrian frontiers has been closed to hikers and civilian traffic in expectation of a possible resistance attack.  Also, the U.S. embassy has warned U.S. citizens not to travel within 1.5-miles of the northern borders.  I should note that such Israeli-manufactured terror hysteria plays right into the political hands of security hawks like Bibi.
Yossi Gurvitz has produced a great deal of the documentary evidence exposing the IDF lies.  I'll add some evidence of my own in the course of this post.  Gurvitz's post notes the long history of IDF mendacity in using allegations of Arab terror to justify Israeli attacks going all the way back to 1956.  In every case, he affirms the critical role played by the media in amplifying the lies advanced by the State.

Haaretz (Jackie Khouri), Yediot Achronot (Yoav Zitun) and Maariv (Asaf Gibor) each published unsupported allegations originating in the same anonymous "western intelligence source" making virtually identical claims that Jihad Mugniyeh, age 20, was a senior Hezbollah commander organizing major terror attacks against Israel.  Once these three publications ran the account, that enabled the NY Times (Isabel Kershner) to dutifully fall into line as a foreign enabler of IDF mendacity:
Citing unnamed Western intelligence sources, two Israeli news outlets, Haaretz and Ynet, said the younger Mr. Mughniyeh headed a militant network that had already operated against Israel in the Golan Heights and that Mr. Mughniyeh was planning attacks aimed at killing Israeli soldiers and civilians.
Gurvitz notes the use, in all of the Hebrew accounts, of the same Hebrew idiom, "bullet in the barrel," used in standard IDF military lingo.  In this case, it was meant to describe Mugniyeh as a terrorist ready to perpetrate an attack on Israel.  Such phrasing in the reports couldn't possibly come from a "western intelligence source."  Such a source wouldn't even know such a phrase, let alone use it.  That means the source was from the IDF intelligence branch, Aman.
The Israeli blogger also says that if the IDF lies in trying to cover up the fact that it is the source of the report, then we must treat the actual substance of the report, that a 20 year-old was a Hezbollah terror mastermind who was worthy of execution, with profound skepticism.
Gurvitz also asserts that the IDF advances such lies especially when it's trying to cover up particular weaknesses that might be exposed.  In this case, one special weakness is the issue of timing.  In fact, Gen. (res.) Yoav Galant noted that the timing of the attack is political (he similarly affirmed that the assassination of Ahmed Jabari was politically timed to benefit Netanyahu).  When you say "politics" there can only be one meaning: elections.  Bibi, who always runs scared that challengers to his right like Naftali Bennett and Avigdor Lieberman will outdo him, needs a security success to burnish his credentials.  From now till election day he can point, like a gunslinger in the Old West, to these three major notches in his gun.
The IDF understands that skeptical Israeli journalists and voters will point to the cynicism of Bibi's use of Arab corpses to bolster his security image with the electorate.  So it circulates a load of crap about terror plans and murdered or endangered Israeli soldiers.  One of the credulous sources I mentioned above even called Jihad Mugniyeh, "the Hezbollah Prince."  If you inflate the importance of your target, you turn him into a menace deserving of murder.
Further, Bibi knows the west is close to a deal with Iran concerning its nuclear program.  If this happens between now and the Israeli election it will make him look weak since he vehemently opposed any such deal.  What better way to counteract this than by provoking Iran by killing one of its senior military leaders.  And if Iran is stupid enough to mount its own terror attack in response?  Then this too would play into Bibi's hands, allowing him to paint Iran as a violent terror state.
In fact, Israel is the terror state.  Its lawless savagery against frontline states like Syria, Lebanon, and Palestine paints it as the prime benefactor from terrorism and its prime perpetrator.
Returning to the deliberate obfuscation involved in use of the term "western intelligence sources," Aman has used the same false terminology in the website it created to unmask Hezbollah operatives, Stop910:
We are an association of western intelligence organizations established to fight the threat of terror.
Aman is no more an association of western intelligence organizations than I am the King of Siam.
Senior Israeli security correspondent Yossi Melman has also weighed in on this subject.  He too is highly skeptical of Israeli official claims, about which he says:
[They don't] ring true.  Keep in mind that disinformation is a major part of the shadow wars — the spy-versus-spy, bomber-versus-bomber, assassin-versus-assassin battles that have gone on for years.

…Why would Israel's military now hint…that killing those senior men was just a coincidence? First, Israel's intelligence agencies don't want their enemies to know precisely how much Israel knows…Israelis listen in to practically all cellphone conversations and intercept text messages.

Does it make sense that Israel — using a rocket-firing helicopter, according to the first leak, but now U.N. observers say they saw Israeli drone aircraft cross into Syrian airspace before the strike — would strike two jeeps, just because they were within a few miles of the Golan Heights armistice line?

We think…Israel struck the convoy, because of information that senior Hezbollah men were in it.  The presence of the Iranians may not have been known, but it was always a real possibility.

The leak to Reuters is probably aimed at making a tense situation a lot less volatile — to soothe some of the anger. The suggestion is made of an intelligence mistake by the Israelis, hinting that they did not intend to kill a senior Iranian — and therefore Iran shouldn't overreact.

A former Israeli military intelligence chief, retired General Amos Yadlin (who this week became the official pick for Defense Minister by the Labor Party-led coalition called "The Zionist List"), was asked if he would order the airstrike in the knowledge there was an Iranian general in the vehicles.

"We don't check the identity cards or passports of people who are engaged in terrorism attacks on Israel," Yadlin replied.

But a smart espionage community like Israel's does, in fact, try to be entirely aware of whom it is striking — and what the consequences could be.

A lingering question is whether the Prime Minister, Benjamin Netanyahu, may have ordered the airstrike in the belief that it would boost his reelection campaign. Israelis will be voting in mid-March.

The Israeli government strongly denies that; and there is the reality that the blowback — retaliation by Hezbollah, Iran, or both — could be so disruptive and damaging that Israeli voters will not be happy about the airstrike.
I highly doubt Melman is right about that. Unless Hezbollah and Iran succeed in launching a devastating terror attack along the lines of the U.S. Marine barracks attack against an Israeli target; or perhaps a massive rocket barrage that killed scores of Israelis, the electorate will just chalk it up to "the Arabs hate us and what do you expect from this lot?"  Then they will dutifully traipse to the polls and vote Likud as the only Party they trust to keep them safe and take it to the Arab "enemy."  And so the cycle of Middle East pathology continues.
A side note: in Melman's account above he displays the logo image of Aman, thus directing us to the source of the fraudulent story.