New York Jewish Federation Executive, Veteran of IDF Cyber-War Unit 8200
Israel's notorious cyberwar Unit 8200, a SIGINT branch of the IDF comparable to our NSA, maintains networks of alumni in Israel and the Diaspora, including in New York.  Not only do the Unit veterans produce some of the most ambitious cyber-startups in Israel (some of which, like Payoneer, are exploited in Israel's cyber-war activities), it also apparently serves as a recruitment venue for the Mossad and Shin Bet.
The New York branch holds regular networking sessions that boast corporate and government sponsors as featured in this screenshot (Qualcomm, Rafael, SanDisk, Verint and Intel).  You'll note among the sponsors are the "Prime Minister's office."  This is a euphemism for the intelligence services (Shin Bet and Mossad), since these agencies, their budget and supervision fall under the PMO.  In other words, not only entrepreneurs, but spies see such meetings as excellent recruitment venues.
A confidential source has told me that Uri Leventer-Roberts, the Israel director of the UJA Federation of New York, who's responsible for spending $30-million in Israel from New York donors, is a veteran of Unit 8200 (you won't find that in his bio!).  Leventer-Roberts headed a Unit 8200 networking alumni group in New York for several years when he lived there.  He held annual networking sessions there and in Israel.  One event invitation read:
April 24 2013, Hangar 11, Port of Tel Aviv

The Unit 8200 Veterans Association invites you to the fifth annual event to meet old friends, to renew ties, and to seek business opportunities at this holiday veterans reunion.
He continues such efforts from his new perch where he holds the interests of Israel's cyber-intelligence dear to his heart.  Only in Israel, would it be considered de rigeur, even an honor, to have a philanthropic initiative directed by a military veteran trained to wreak havoc on the cyber-infrastructures of foreign nations.
Before he entered communal service, but after he left military service, Leventer-Roberts was an editor at both Haaretz and Channel 10 news.  That too fits a profile of intelligence veterans who take care of the interests of their former bosses in their new media roles.  He also earned an MA in public policy from Harvard's Kennedy School.  Do you include such service in your CV when you apply for grad school??
Leventer-Roberts writes here about his goals:
…In the long run…I hope to continue to be a cord that connects different groups whether within Israel or between Israel and abroad–serving and improving Israeli society.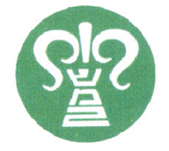 There are all sorts of ways to "serve," aren't there?  Both when you're in the army and after you leave.  If he were still serving in the IDF I know what those goals would involve for Israel's enemies, but do they mean anything different now?  It would nice to think it would.  But we know the powerful network of Israeli cyber-warriors that roam the world using the tools they learned in the army in order to create new civilian and military markets.  We know the Israeli cyber-technology used by U.S. telecoms which can serve as a backdoor for NSA intelligence operations.  We know how intrusive these are here in the U.S. where we ostensibly have constitutional protections.  In Israel, even Bibi Netanyahu has acknowledged that there are no such protections for citizens and no right to privacy, selling this as a plus for Israel's cyber-security industry.  We know that IDF special forces officers lead U.S. firms like Payoneer, which provided critical financial/logistical help to the al-Mabouh Mossad assassins and perhaps even assisted two of them who returned from the hit via the U.S.
Leventer-Roberts was a senior intelligence officer and then a project manager for Unit 8200's planning office.  He served in an IDF SIGNIT base called Ofrit, with which regular readers will be familiar.  Ofrit is a base located in occupied East Jerusalem, near the Hebrew University Mt. Scopus campus.  It monitors all communications traffic in the West Bank and points east.  In addition to Ofrit being a Unit 8200 facility, it serves as home to a secret NSA facility which I've written about here after Ronen Bergman initially exposed it (without naming it).  The NSA base serves as a repository for signals transmissions from U.S. satellites located in that sector.  As I said about this in my earlier post, the NSA post is housed in an Israeli base on occupied Palestinian land, a matter that violates declared U.S. policy which refuses to recognize Israeli sovereignty there.
Read this seemingly innocent little trifle Leventer-Roberts penned for 972 Magazine during the J14 social justice protests, Rothschild on the Hudson.  In it, he expresses a nostalgic yearning to return with his family from New York to an Israel long-gone-by, in which social status wasn't measured by material possessions, when a sense of community and family mattered, when people were honest and could survive on an honest day's work.  Lamenting the disappearance of this Israel is a bit disingenuous for someone like the former IDF intelligence officer, since Unit 8200, of which he is a proud veteran, plays a huge role in the Brave New World of the eternal surveillance state which Israel has become.  H/t to reader Oui for finding this chestnut.
Before publishing this, I tried unsuccessfully to contact Leventer-Roberts via his Facebook account.