Foreign Press Rents Tel Aviv Rooftops to Cover Iran War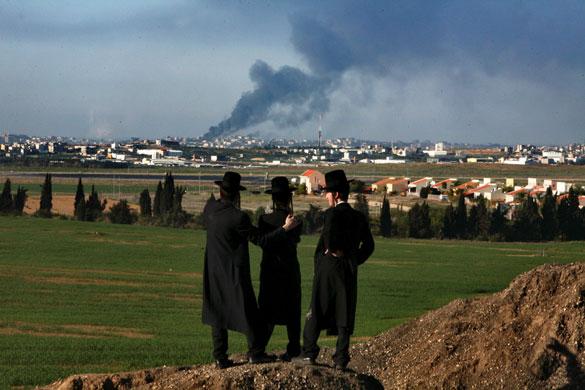 You remember the descriptions of the First Battle of Bull Run when all of Washington's high society rode out in their fine carriages and horses to picnic under the shady trees and watch their Union boys send the Rebs packing?  Did they get the shock of their lives when the Rebel musket balls whizzed over their heads and the Union soldiers ran for their lives from the field?  Or similarly, the Israelis in southern Israel who took lawn chairs out to watch the IDF smash Gaza to smithereens in 2009?  Here's a picture of another group of expectant, thrilled Israelis watching the action.
That's what the foreign press corps appears to be doing now in Tel Aviv in preparation for an attack on Iran.  They're renting the right to put film crews and reporters on the city's rooftops (Hebrew) during the upcoming war in order to cover the anticipated Iranian counterattack.  That way they can get great photo ops and pictures of missiles wreaking havoc on the city. What a story!  What a feast for the eyes!  Other news organizations like CBS, Fox News, and NBC are sending their senior producers to Israel to scope out the place in case they have to send in the big boys–the news anchors and senior correspondents (especially since no one can report from Teheran!).
We can't wait!  I don't know why I should have to point out that this is irony.  But there are some right-wingers who have neither a sense of irony nor humor.  So it's for them I guess.