CAIR Director Spied on Behalf of Islamophobic Hate Group
Steve Emerson's Investigative Project on Terrorism also served as Israeli intelligence asset reporting on US citizens
Tikun Olam relies on the support of its readers.  During this holiday season, please donate (via Paypal) to my fiscal sponsor, Independent Arts & Media.
This week, CAIR announced that it had exposed a spy in its midst: its Midwest director, Romin Iqbal, had been a mole inside the group since at least 2008.  He provided detailed internal intelligence to an Islamophobic hate group, the Investigative Project on Terrorism (IPT). This included video and audio recordings of meetings involving organizational strategy and policy.  CAIR held a press conference today which I watched.  The group's staff laid out the conspiracy and everything they knew about it (at least everything they could say publicly).
Even more frightening, was their statement that just before he was fired, packages arrived at the local CAIR office containing AR15 assault rifle parts and ammunition.  They were addressed to Iqbal.  CAIR staff examined Iqbal's credit card statements.  He used an organizational credit card to purchase the weapons, but paid the bill himself.  The group is so concerned about safety for its staff in light of this, that no one is working at its office in Columbus.  Everyone is working from home.  Though no one said this at the press conference, there was a distinct fear that Iqbal may have been planning an attack on the CAIR office.
The group revealed today that Iqbal was not the only mole in Muslim-American organizations.  Its staff said during the press conference there were at least two others who targeted up to a dozen such groups.  All three were working on behalf of IPT.
I am not at all surprised to hear that Steve Emerson (IPT's founder) paid people to spy.  In fact, Rachel Neuwirth, an LA pro-Israel activist who sued me unsuccessfully for libel, admitted during depositions that Emerson paid her $500 to videotape a protest by pro-Palestine activists at the Israeli consul general's office.  We now know where those videotapes ended up.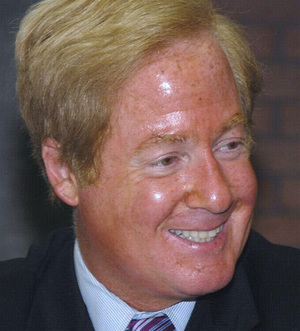 Equally disturbing were secret internal documents which CAIR released from IPT itself.  They were memos exchanged between Emerson and senior Israeli intelligence operatives.  Among them, Emerson refers to a private meeting the former had with Brig. Gen. Yossi Kuperwasser, former director of the IDF intelligence research division, at a Tel Aviv cafe.  After that, he was director-general of the Ministry of Strategic Affairs, which is charged with developing intelligence on activists around the world supporting BDS and Palestinian rights.
Emerson and Kuperwasser (along with the latter's deputy, Ido Mizrahi) exchange information about American individuals and organizations which Israel views as hostile or as terrorists.  Primarily, they are trying to associate them with Hamas in order to paint them as supporters of terrorism.  The most interesting query is from Mizrahi to Emerson, asking if there are any links between Students for Justice in Palestine (SJP) and Hamas.  Emerson, who's known to lie and stretch the truth beyond recognition, is forced to admit that while SJP "plays in the same circles" as Hamas, there is no "smoking gun" connection.  It's worth noting that SJP is a nationwide campus pro-Palestine group which is entirely non-violent.  Periodically, it holds protests against Israeli apartheid or against Israeli government speakers on campus.
CAIR staff noted that the memos prove that IPT was acting as an Israeli intelligence asset.  In effect, it is an agent of a foreign power, which would require it to register as such.  Not registering in such a case is a violation of federal law.
CAIR was given the IPT documents by disgruntled former staffers who hated Emerson's profane, angry manner of running roughshod over his staff.  During the press conference, CAIR made clear that it did not solicit the documents and that they were given to it voluntarily.
There are several thorny questions which remain unanswered: why was Iqbal working for IPT?  Was he paid to do this and how much?  Why did Iqbal need a gun?  And though he paid for the purchase did IPT possibly reimburse him for it or encourage him to use it to threaten or attack the CAIR office?
I was disappointed to hear that while the FBI had cursory contact with CAIR's legal counsel, it has not opened a formal investigation into the incident.  Local police are investigating.  But this is an issue with national implications.  In this environment of virulent Islamophobia, it requires the attention of the Justice Department and local US attorney.