BREAKING: Police Secretly Break Up, Arrest Israeli Sex Traffickers Who Repeatedly Raped Bedouin Girl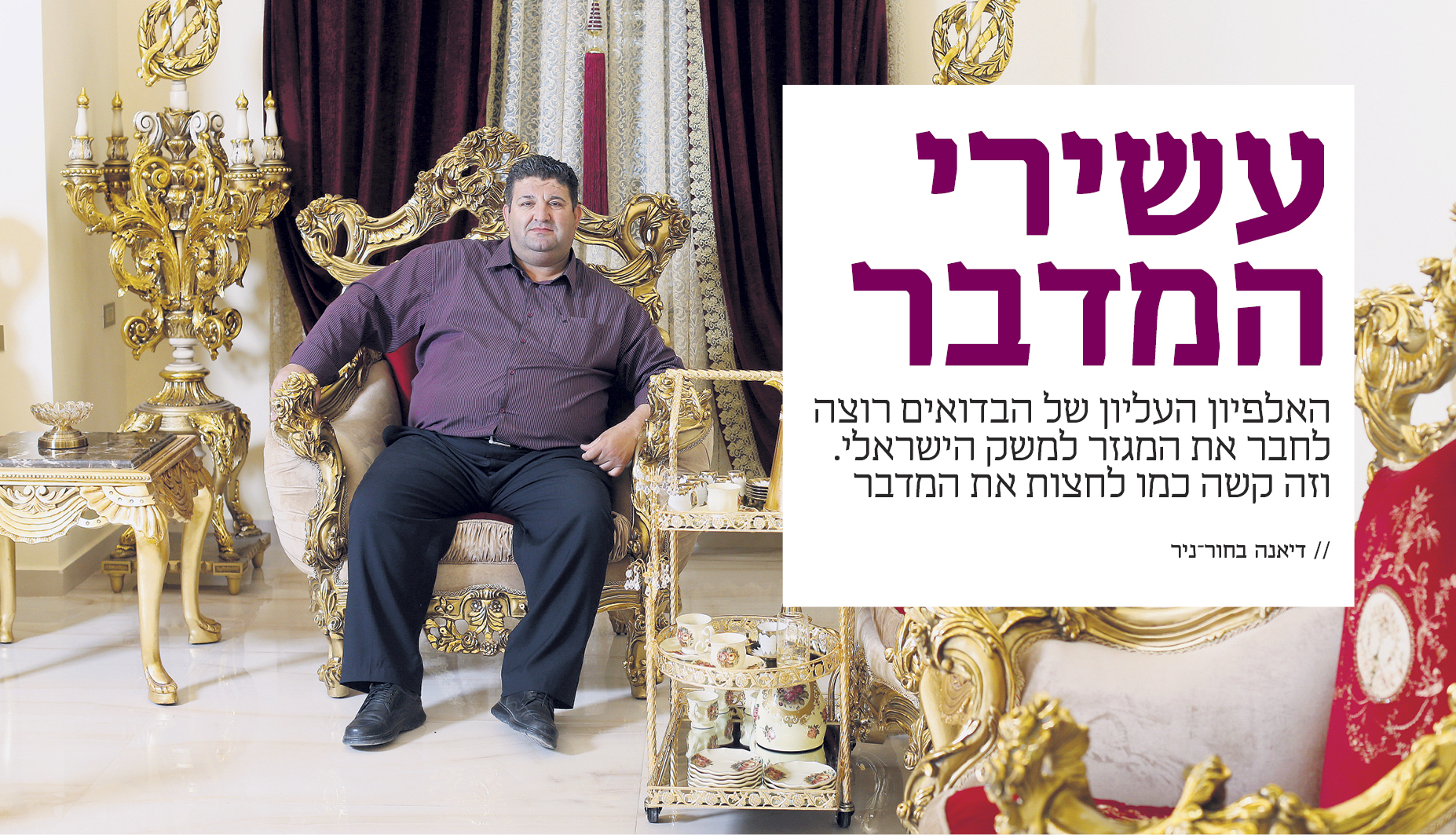 חשיפה: 8 תושבי שגב שלום נאשמים באונס קבוצתי של קטינה בת היישוב, פעמים רבות ולאורך תקופה ממושכת. צא"פ מונע מהתקשורת הישראלית לדווח על הפרשה החמורה
UPDATE: A few days ago I broke the mysterious story of a secret Shin Bet arrest of an Israeli Bedouin entrepreneur, Yaquub al-Qiaan, 46 for unspecified security offenses.  Though Israeli media reported that an unnamed individual was arrested, a Shin Bet gag order prevented naming him or anything about him including a detailed account of the charges against him.  A confidential Israeli source revealed his name, which I published.  But my source refused to say anything further about the case.
A separate Israeli source has revealed key details about the charges against al-Qiaan.  He's accused of contact with Iranian agents, who tasked him with photographing IDF bases and installations in the Negev.  Among the targets was the Israeli nuclear reactor in Dimona.
* *
Seventh Eye published an account of a secret sex scandal also being kept under wraps by the police and the judicial system:
A criminal sex scandal that is shocking in scale has rocked the legal system, the State prosecution and police investigations unit.  It has even affected the defense lawyers engaged in defending the defendants.  It is even more serious than the Eilat gang rape report.

What ties this case to other similar ones is the level of immoral lust which can never be satiated, even via the exploitation of the childlike youthful innocence, whose voice and hands are weak, whose mental capacity is reduced, and which can be distracted by a bright, shiny light which conceals unscrupulous human filth.

Unlike previous similar sex cases [whose details have been widely reported in the press], the court determined that this case was likely to arouse demons who might take up weapons and fire lead and hail against those suspected of abusing them [their female family member/victims]. [Such attempts at vengeance] would not even spare innocent victims, including the wives and children [of the defendant].

"Publication of the indictment was likely to lead to a bloodbath," I was told.
An Israeli source has passed on key documents in the case which reveal key elements of the case, including the names of the defendants and their alleged crimes.  They are from the village of Shaqib al-Salam:
Muhannad Al-Tarabin (17)
Muhammad Al-Tarabin (18)
Bashar Abu-Bilal (17)
Mahmoud Abu-Bilal (21)
Muhammad Al-Rajilat (17)
Nizar Tarabin (28)
Izz Abu-Bilal (25)
Muataz Abu-Bilal (28)
The defendants, all of whom are Bedouin and three of whom are minors, are accused of forming a sex ring which abused a 13 year-old girl over the course of eighteen months beginning in 2020.  One of them initially had an intimate relationship with her and took compromising pictures.  Later, he contacted her at the institution where she lived and told her that if she didn't come to him and do what he said, he would publish the photos and destroy her reputation.  The girl realized that the images would not only harm her reputation, but likely lead to her being killed by her family.
Over the next two years, whenever she was called upon she went and was gang raped by varying numbers of men who were in the sex ring.  Eventually, the staff at the institution noticed her absences and called the police.  They discovered the sex ring and arrested those who had participated in the rapes.
Lest anyone tie this alleged crime to the Bedouin culture or traditions, I remind readers that even the elite males of Israeli society are not above such vicious crimes against women.  The Cyprus gang rape scandal is a prime case  in point. There a low level professional soccer player organized the rape of a young British woman who was drugged and plied with liquor until she could not resist.  Among the Israeli men who raped her was the son of a high-level Likud political operative.  In Israel, rape is a phenomenon common to all ethnicities.
In previous cases involving such sex crimes, no restrictions were placed on reporting them in the media.  However, in this case the press may not report the defendants' names, any other details of the case, nor even that there is a gag order.  Thanks to a courageous Israeli some documents have been shared with me which enable me to report it.
The gag order reveals the absolute ineffectiveness of Israeli law enforcement in policing Palestinian communities.  Over the past few months, there have been 43 murders of gang members and women.  The latter were sometimes murdered in honor killings by members of their own communities.  Police are woefully inept in investigating and solving these crimes.  Which plays into the hands of criminal gangs who revel in control of territory for the sake of peddling drugs and other illegal acts.  Though Israel as a whole takes little interest in the welfare of the Israeli Palestinian population, even in this case it has taken notice of the crime wave.  Politicians have promised to recruit more Palestinian police and take other actions to fight crime.  But this is rhetoric the victims have heard before.  They rightly remain cynical about the State's willingness to take action on their behalf.
In this particular case, police fear a gang war on a national scale between the families of the alleged rapists and the family of the girl who was the victim.  Knowing there is little they can do to prevent such bloodshed, they'd prefer to arrest, investigate, charge, try and jail them in secret.
But such secrecy, whatever impact in may have within the Palestinian community, will serve to conceal an even greater crime: sexual violence against women.  This is a crime which must be seen and known by all Israelis.  It must not be swept under the rug.  The very fact that police are willing to conceal this crime for the sake of communal peace, speaks to the fact that they value that more than the safety of women, who are sacrificed on the altar of expediency.