Israel Loses the War, Again
Israel keeps fighting wars…and losing them.  It invaded Lebanon in 2006 and 2008.  It invaded Gaza in 2008, 2012 and 2014.  During each of these massive military operations Israel boasted of its prowess, its destructive power.  It taunted its enemies, falsely claiming it assassinated them, only for them to live to fight another day.
A fact that seems lost on no one but Israel's generals and political leaders is that anytime an enemy Israel attacks survives, it has won.  You don't have to beat Israel.  Given its military strength, you can't.  But given the massive imbalance of forces between Israel and enemies like Hezbollah or Hamas, the fact that Israel fails in its goals indicates its rivals win.
That is true of the latest round of fighting as well.  Israel did kill 240 Palestinians and made tens of thousands homeless.  The suffering inflicted is no doubt immense.  But Gaza is still standing.  It has survived.  By surviving to fight another day, it has won.  The more losses Israel faces, the smaller deterrence there is in its superior military firepower.  With each new war, Israel loses more standing in the world.  Compared to past such conflicts, there is hardly any serious effort by Israel's supporters to mount a defense in the media or on the street.  Pro-Israel forces know in their hearts that they have lost.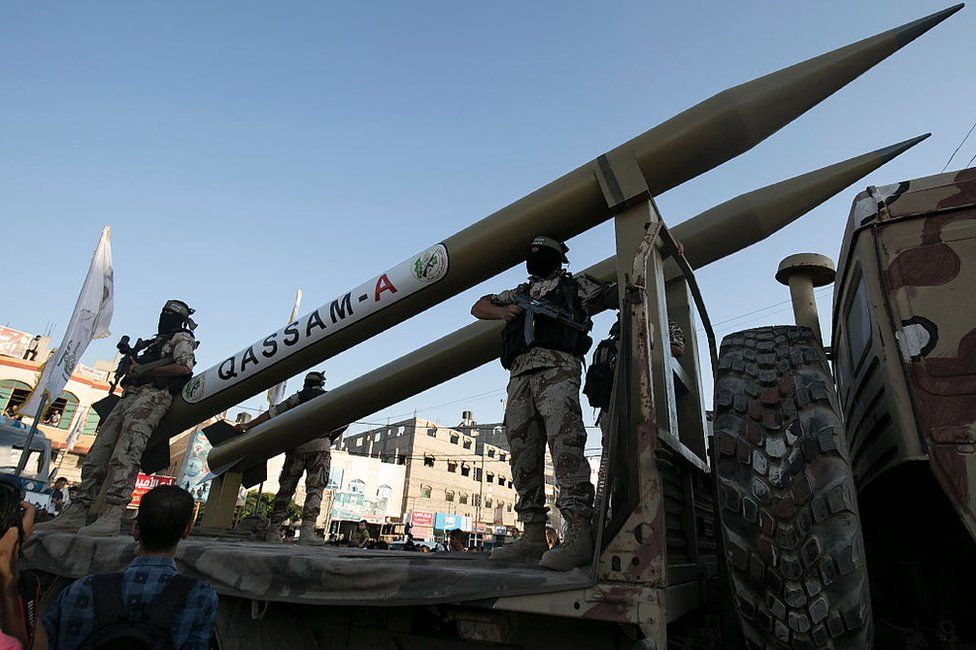 The military balance of power is also beginning to shift thanks to the intervention of Iran.  Israel has engaged in a decades long campaign of demonization against the Islamic Republic leading to murdered nuclear scientists, massive explosions at missile bases and nuclear facilities, and fomenting unrest among the country's Sunni Arab minority.  But now Iran has slowly begun to even the playing field as this Bloomberg report shows:
Hamas fired over 4,000 projectiles in 11 days of fighting.  That is a huge increase in the rate of fire compared to the 2014 Gaza war, when Hamas fired 4,500 in 50 days. Just as alarming is the improved quality of Hamas' arsenal: In the latest conflict, it was able to lob projectiles much farther into Israel than before. Hamas also used so-called "suicide drones" which, unlike its rockets, can be directed at specific targets.

This is part of a pattern developing across the region. Yemen's Houthi rebels have used increasingly sophisticated rockets and drones against Saudi Arabia, as have Shiite militias in Iraq, against U.S. forces. By far the largest, most advanced stockpile belongs to Lebanon's Hezbollah, which includes precision-guided missiles as well as rockets that may one day be launched from long-range drones.

All these arsenals in the possession of non-state actors share a common origin: Iran. In recent years, the Islamic Republic has supplied these groups, key members of Tehran's region-wide network of proxies and partners, with tens of thousands of rockets and drones, as well as the technology to build them. In the process, it has fundamentally transformed warfare in the Middle East.
No longer can Israel lay claim to being the undisputed dominant military power in the region.  While Iran perhaps could not match Israel in a direct fight on the battlefield, the former can wage a longer-term asymmetrical war which probes Israel's weaknesses and exploits them to its advantage.  No matter how much advanced military hardware Israeli produces at home or buys from US arms makers, it can never eliminate its enemies.  They will always survive to fight another day.  And each day they do, Israel's dominance declines.
Defense minister Benny Gantz only confirms Israel's defeat when he offers the hollow boast that Israel will kill Hamas's military chief, Mohammed Deif "next time."  He has to say this because it tried and failed to assassinate him twice in this round of fighting and at least seven times in the past 25 years.
And need I remind Gantz that such assassinations are war crimes?  And that the ICC is investigating Israeli war crimes going all the way back to 2014. Israel is now in the position of the criminal suspect who keeps boasting to the cops about how good a criminal he is, despite his attorney shouting at him to keep his mouth shut.
It's yet another example of Israeli psychopathology that it believes that killing this man will change anything.  Israel has killed scores of Hamas military leaders over the years.  It hasn't degraded the movements fighting ability one iota.
Biden Warns Bibi to Stop Jerusalem Violence
If you have any doubt that Bibi Netanyahu was forced by Biden to accept this ceasefire against his will, look no further than what happened at the Al Aqsa mosque on Friday night.  Palestinians came by the tens of thousands to celebrate Friday prayers and the ceasefire.  When they left, Israeli Border Police moved in and fired tear gas and rubber bullets, defiling the holy site once again.  The response from the remaining worshippers was of course to throw stones and bottles at the police.
Thankfully, Joe Biden has seen through this provocation designed to resume the fighting between Israeli Jews and Palestinians.  He pointedly warned Israel to stop the sectarian violence:
Biden also noted that he made clear to Israel that violent clashes in Jerusalem must stop. "I indicated to the Israelis that they stop in Jerusalem, this intercommunal fighting, these extremes on both sides," he said. "It has to end."
That was not directed at the Palestinian worshippers. It was directed right where it belonged: at Bibi.
As I've written here, Bibi needs the fighting to continue. He needs chaos in order to show Israel that only he can stop it; that his removal from power will lead to permanent chaos.  As long as the violence continues, Lapid cannot form a government and oust him.  As long as he remains PM, he can devise legislative tricks to avoid losing his job if he is convicted.
It is hard to think of an example of a more cynical, criminal and deadly approach to politics merely for the purpose of political self-preservation.  Only a narcissistic psychopath could believe that his personal interest was the same as the country's, if not greater than it..