Mental Illness+Guns=Catastrophe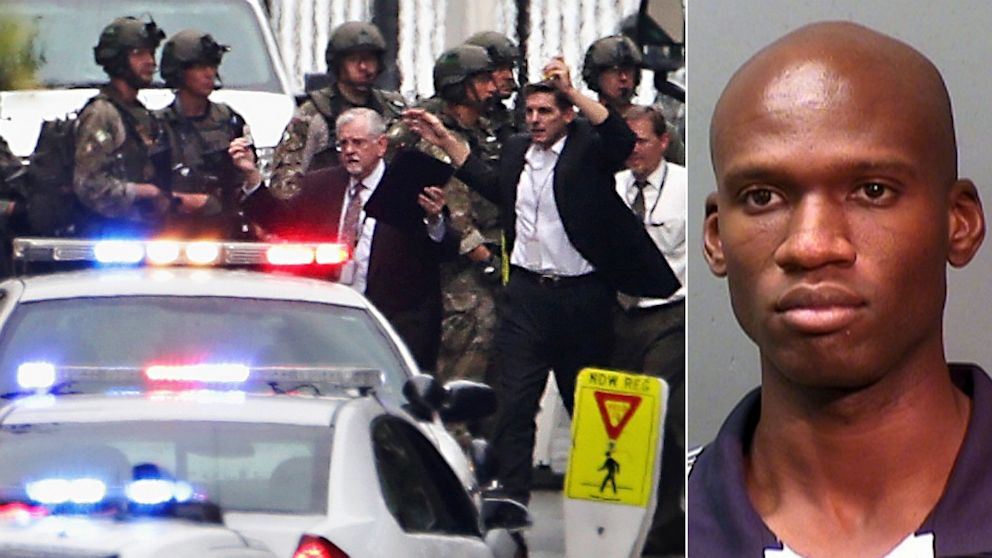 NOTE: Readers have thanked me for this post and one even conveyed a personal story of tragedy very much relevant to the circumstances of this post.  But a few, who consider themselves advocates for the mentally ill, took offense at my views.  So I want to make clear that this post is only directed at the mentally ill with a propensity for violence against themselves or others.  It is not meant to stigmatize all those afflicted with such illness, most of whom are not violent and deserve treatment for their condition.
The latest gun slaughter at the DC Navy Yard confirms two factors we already knew: first, that guns and mental illness can be a toxic combination; second, that our nation and armed forces do a terrible job of diagnosing and treating mental illness.
So much about gun violence we already knew. We knew criminals and the mentally ill are more likely to use guns to kill innocent civilians. But we have an immensely powerful gun lobby fueled by an immensely powerful gun industry, which has immunized itself from responsibility for making the products safe or keeping them out of the wrong hands. That's why the NRA has stymied efforts to legislate background checks that might keep guns from these populations.
There is an equivalent to this, in terms of a lobby which stymies rational discourse on the issues at the center of its interests: the Israel Lobby. Both lobbies cause people to die. Supporters of both are fervently committed to the righteousness of their cause and deny they're responsible for such deaths. In fact, both believe that their efforts in fact save lives: in the gun lobby's case–lives of gun owners; in the Israel Lobby's case, of Israeli Jews.
Most Americans clearly understand why the gun lobby costs lives. This truism is brought home very time there's another gun massacre. It may be more controversial to say the Israel Lobby costs lives. But it clearly does since it supports Israel's wars, which are a regular phenomenon (like those gun murder sprees). Israel's wars kill not only Israel's enemies. They also kill Israeli soldiers and civilians. The Lobby also exerts pressure for wars of choice not yet fought, as in the looming conflict with Iran.  The intransigence of the Lobby prevents compromise or placing any pressure on Israel to reach an agreement with its enemies. Whoever prolongs this conflict, as the Lobby does, takes lives.
UPDATE: This NY Times report indicates Alexis visited VA doctors twice last month for "insomnia" and that he concealed much of his mental condition from medical personnel, saying he wasn't suicidal or hearing voices.  If this account is correct, it should be reflected when reading the paragraph below.
But today, the U.S. armed services must come under scrutiny for multiple deficiencies which enabled this tragedy to happen. Aaron Alexis was under treatment at a Veterans Administration facility, which knew about his psychotic behavior. They did not warn his employer or remove his security clearance, which allowed him to work for a military contractor and have direct access to the Navy Yard.
How does a major Navy facility allow a visitor to enter the building without passing through a metal detector? How does a visitor enter such a complex with a concealed shotgun? How does a mentally ill individual receive an honorable discharge (which in turn entitled him to that security clearance)?
Alexis had his share of serious run-ins with the law including an incident here in Seattle in which he shot out the car tires of someone in what he called "a blackout."  In Newport, RI only a few weeks ago, he called the police to report he was hearing voices. Why did no police agency that investigated him ever charge him with a crime or insist he get medical treatment?
One of my family relations suffered from a similar episode.  This is one of the reasons I am so concerned about this issue.  When the police came and told us what had happened we knew he needed to receive treatment and we admitted him to a mental health facility which observed him, offered him medication, stabilized him, then released him.  Why didn't something like this happen during the many incidents in which he came to the law's attention?  Finally, how does a man who desperately needed mental health treatment not only not receive it, but never be designated mentally ill?
There is more than enough blame to go around here. Doubtless the gun lobby will take advantage of this to weasel out of its own share of responsibility. It shouldn't. Aaron Alexis wouldn't have been able to purchase that shotgun legally in Virginia if the lobby hadn't emasculated the movement for gun background checks.  The mentally ill have no business having access to guns. Anyone who does anything that enables them to do so is responsible for the Navy Yard murders.
If you argue that Alexis wasn't diagnosed, I reply that the Navy's mental health system is at fault for this. It's simply unacceptable to allow psychotics to serve in the military and have access to weapons.   Similarly, there were warning signs concerning Maj. Nidal Hassan that were ignored by his military service.
I have written so many of these blog posts about mentally-deranged individuals who gain access to weapons and go on killing sprees.  By not treating these individuals properly the latter are, in effect, turning their illness outwards and causing damage to society.  The more normal course is for the mentally ill to bear the illness and its effects internally.  If we did a better job of providing mental health services, then innocent victims like these eleven souls killed yesterday wouldn't have to suffer along with their surviving family members.
But let's not let the gun makers and gun lobby off the hook.  They have no answers.  They are part of the problem.  But as long as Congress and the courts allow them to run roughshod over democracy, spending tens of millions on campaign contributions that insulate them from accountability, hundreds and thousands more will die.  THAT is an American tragedy.
Related articles