Israel Humiliates U.S. University President Visiting to Oppose BDS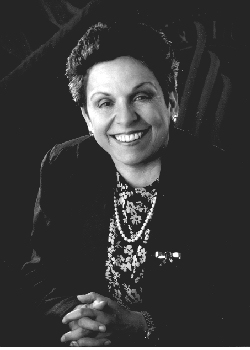 This is the type of Alice in Wonderland universe in which Israel currently exists.  Donna Shalala, former Health and Human Services secretary under Bill Clinton and currently president of the University of Miami, participated in an American Jewish Congress anti-BDS dog and pony show in Israel recently.  On leaving Israel, she was stopped at Ben Gurion Airport by security goons who had not received word that she was supposed to have VIP status and not be harrassed as usually happens to other travelers with Arab names like hers.
This incident is rich in irony of course.  But the real kicker and the one that shows the psychological power of denial at work in Israeli officialdom is this:
An IAA [Israel Airport Authority] spokesperson reported in response: "This incident is unknown to us. We performed a thorough check. There was no contact made with us or any other body. No unusual events were registered at Ben Gurion Airport, and we have no idea about this incident, which, from our perspective, never happened."
Of course there were no "unusual events" registered because it is entirely usual for the security goons to routinely harrass travelers such as Shalala.  You'd think that even if they didn't have her on a VIP list that just hearing her recount her job title and the tour she had just participated in in Israel would be enough to make the numbskull who questioned her realize his or her mistake.  And why would Israel care about someone LEAVING Israel?  I can understand possibly exercising caution about someone entering the country.  But leaving??  This seems utterly gratuitous harrassment.  Sorry to say it seems to be SOP as far as Israel's security apparatus is concerned.
I don't suppose anyone in the Israeli government might want to apologize to her, given that she was there to support their BDS hasbara efforts, misguided as these might be??  Guys, this was your friend, someone who was singing from the hasbara handbook and this is the way you treat her?  Imagine how they treat people they know are the bad 'uns.