Jewish Taliban Ax 'Axe' in Nude Niki-Tizzy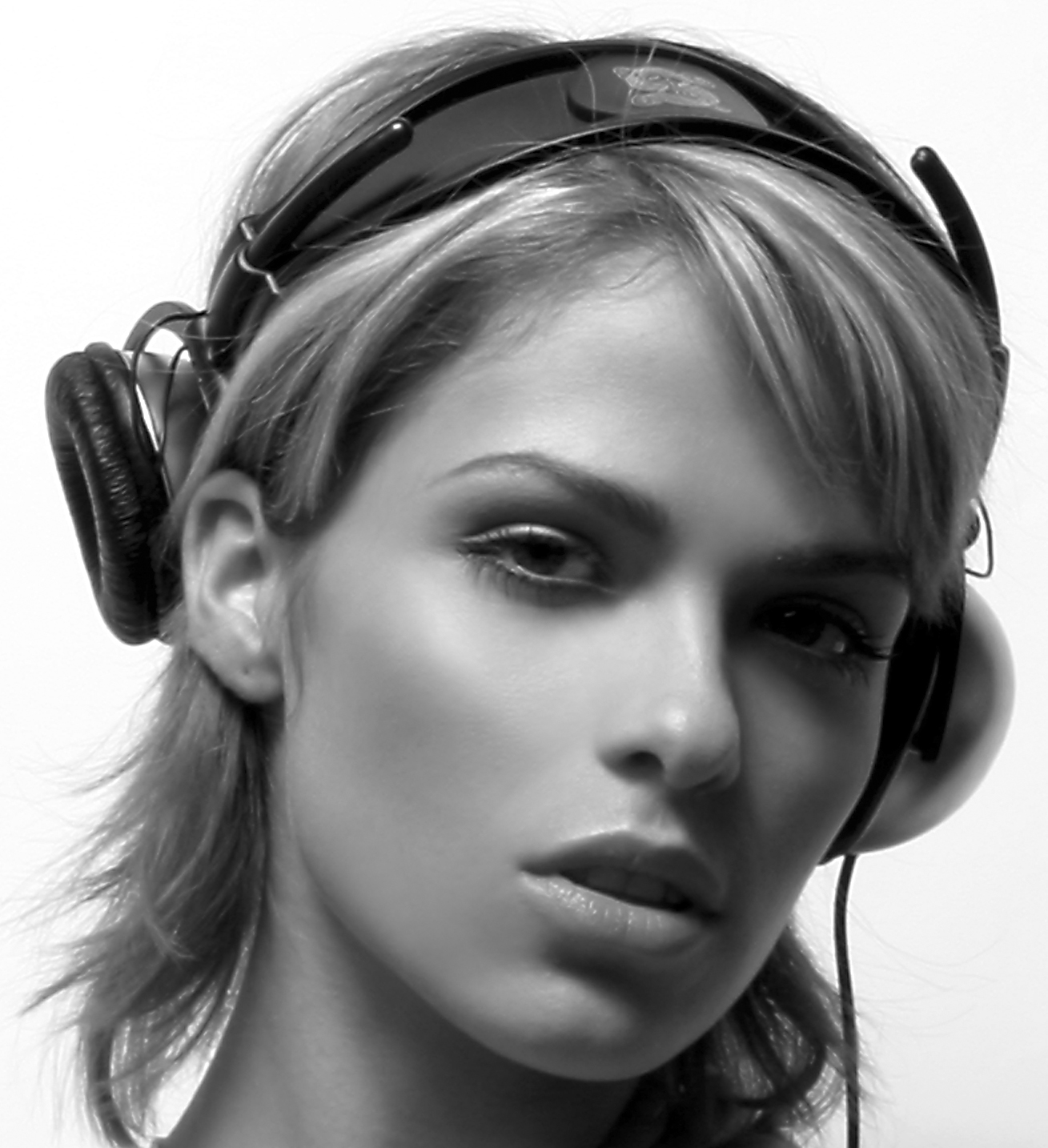 Censorship Note: The Google bot that crawls the net spotted the previous image I displayed here of Nikki Belucci.  The bot apparently is extremely prudish and found that the suggestive pose would offend Google's family-orientated audience.  Google's ad service is quite chaste, even when there is an important political point to be made about censorship.  And it doesn't stop Google from engaging in censorship itself.  On pain of being consigned to the Valley of Google Death, the bot has forced me to substitute a more decorous image of Naughty Nikki.
*   *
Boy, this is the type of post you've never seen in this blog and probably will never see again.  But if Huffington Post can get away with prurient journalism, why can't I?  And besides, there is a serious political point to this story that won't get lost in the visuals I promise you.
Unilever is marketing a "male grooming brand" (isn't that what they used to call "soap"?) called Axe in Israel.  In the process of doing so, it did what such companies do all over the world: it had a party.  A raucous party with scantily clad men and women dancing, drinking, having a good time.  Not my type of party, but hey, it's what happens everywhere.  It's what sells soap.
But not in Israel.  You see the Haredi there think they own the place.  Not a thing can happen that offends their moral sensibilities without their getting their noses into it.  So Omigod, there was a topless Hungarian DJ and Playboy model, Niki Belucci, at the party shaking her booty?  "Not here," say the Haredi.  "We're gonna put a stop to this right now."
So they've blown their stack and threatened a boycott of Unilever products which apparently are quite popular in the Haredi community (who knew?).  I've never known the Haredi to pay any closer attention to personal  hygiene than secular Jews, but maybe my experience isn't representative.
Unilever reacted with typical corporate fright and issued an immediate apology.  Too bad.  The Haredi in Israel seem to always get what they want.  They have a stranglehold over social policy.  They have veto power over too much of political life in Israel thanks to David Ben Gurion's desperate desire to include them in his first governing coalition.
In short, Israel is a barely concealed theocracy with the Haredi lording it over the secular majority in many public and private spheres.  Now, we find that secular Jews can't attend a party without the ultra-Orthodox getting their knickers in a knot over it.  Isn't it about time Israelis say they're sick and tired of this puritanical meddling?  Isn't it about time they tell the Haredi to butt out of what's not their business?  Is Israel a democracy in which all can exercise their personal rights?  Or is it a Jewish fiefdom in which all must kowtow to the moral whims of a minority?
What particularly incenses me is the Taliban rabbis who are insisting that Unilever must apologize not just to Haredi but to secular Jews as well:
Rabbi Gabriel Papenheim, who chairs the Kashrut Committee for Badatz, told TheMarker that the matter was initially to have ended with their apology, but Badatz is now demanding that an apology also be published in the secular press. "The insult was to the secular community no less than to us," he said. Papenheim added that if Unilever refused, the Badatz leaders would convene to decide on sanctions against the company.
Pardon my language but this is utter bullshit.  Secular Jews don't want or need an apology.  What they need is the freedom to live in peace without Haredi interference.  What this alleged secular apology would do is put the secular community on notice that the Haredi are acting as moral police on their (secular Jews') behalf.  Thank you, but no thank you is what I'd say.
I'm featuring pictures of scantily clad women today and a video (yes, there are naked people so if you're Haredi do NOT click this link!) of the Axe party (thanks to Joel Katz of Religion and State in Israel) because I want to protest Haredi domination of Israeli society.  I hope my Israeli readers will spread both the images and video link far and wide (they probably are already) and join in my protest.  If we disseminate this widely enough and get it on Israeli TV then perhaps the Jewish Taliban will get the idea that they overstepped their authority.
Oh, and Joel has provided a list of Unilever products which the Haredi should start boycotting if they want to take this thing seriously:
AXE, Amora, Becel, Bertolli, Blue Bank, Calve, Dife, Close Up, Comfort, Country Crock, Domestos, Doriana, Dove, Flora, Heartbrand, Hellmann's, Knorr, Lifebuoy, Lipton, Lux, Omo, Pond's, Radiant, Rama, Rexona, Sienal, Slim Fast, Sunlight, Sunsik, Surf, Vaseline, Wish-Bone.