Donor Demands Return of $5-Million Gift and Cancellation of University of Washington Endowed Chair After Professor Protests Gaza Attack
After returning gift, UW will offer professor new endowed chair with same level of funding for Israel Studies program
UPDATE: Based on reporting in JTA and a statement of support for Prof. Halperin from Jewish Studies faculty, I wrote below that the UW has withdrawn Prof. Halperin's endowed chair and dismantled its Israel Studies program.  After I published this post, the UW released a statement offering a comprehensive response, which revealed either that the University had modified its position; or that the two sources above had incomplete information about Prof. Halperin's status and her program's.  This Update clarifies matters.
The JTA wrote: "As a result, the university stripped Halperin of her chair position and halted programming related to Israel studies." The Jewish Studies statement of support for Prof. Halperin stated:
Prof. Halperin was recently informed of her removal from the endowed chair she held in Israel studies, with the endowment to be returned to the donor, a nearly unprecedented decision taken by the university's president, Ana Mari Cauce. She was also informed that the Israel Studies program she has been chairing since her arrival at UW would no longer have dedicated funds.
UW's spokesperson sent me a statement which corrects these inaccurate statements, and offers more clarity about the negotiation process with Mrs. Benaroya and the path forward for Prof. Halperin and her Israel Studies program:
Mrs. Benaroya initially asked to amend the endowment agreement in several ways, including to prohibit the holder from making political statements or signing agreements seen as hostile to Israel. The UW would not agree to these amendments. Further good-faith discussions did not lead to a resolution. The return of the original $5 million gift was, in the UW's view, the best way to protect academic freedom, to make clear that endowment agreements cannot limit academic freedom in any way, and to maintain the program free from external influence and pressure to adopt any specific positions.

The original Benaroya endowment had grown to nearly $11 million through accrued interest, university matching funds of $2.5 million and other investments that were not returned. Following the return of the $5 million gift, nearly $6 million for Israel studies remains in an endowment. Distributions from this new endowment will continue to support Prof. Halperin's new endowed chair, along with additional funds to provide benefits equal to what Prof. Halperin received as the Benaroya chair.
This is welcome news.  This update corrects the record. Apologies for misspelling Pres. Cauce's name, which I've corrected below.
*  *
This week, a local Jewish community blog reported that University of Washington Pres. Ana Mari Cauce bowed to pressure from wealthy donor, 97 year-old Becky Benaroya, and pro-Israel group, StandWithUs. Cauce removed Prof. Liora Halperin from her endowed chair and as founding department chair for the Israel Studies program. They also dismantled the program itself as a form of punishment against Halperin. She had been director for the past five years. Last May, as Israel attacked Gaza and killed 250 civilians with massive air attacks on residential buildings, hundreds of Jewish Studies faculty across the country signed a letter protesting the Israeli attack. In addition to criticizing Israel's violence, it also criticized Hamas' rocket attacks on Israel. Three UW Jewish Studies professors signed it, including Halperin.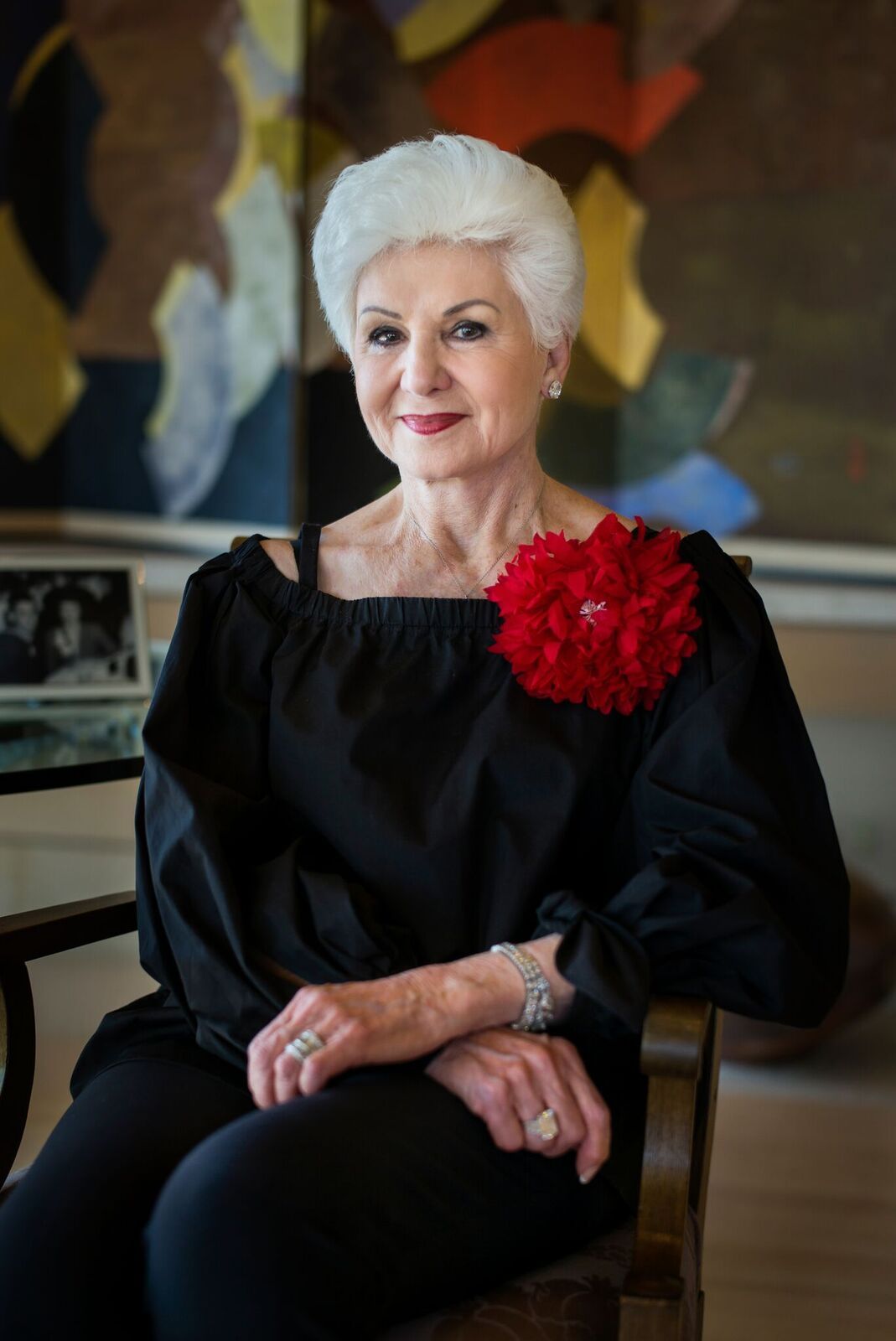 That was when pro-Israel groups pushed back against criticism by American Jews and academics by claiming the protests were anti-Israel. One signatory, UW Sephardic Studies Prof. Devin Naar (he holds an endowed chair financed by the Alhadeff family), faced attacks from the Sephardic community (he is a Sephardic Jew) and denunciation by members of his synagogue. A local right-wing blog run by Mike Behar, launched a vicious attack calling the letter "anti-Semitic." One former chair of the community advisory committee for the Jewish Studies Department offered this self-contradictory attack on Naar:
"I don't think you can call Devin anti-Israel. But academically, he's certainly a critic of Israel; he uses academic terminology to discredit Israel. We didn't know any of that until that letter came out."
This too is, of course, entirely untrue. Criticizing Israel and studying Israel in an academic context is not "discrediting Israel." In fact, this anti-intellectual approach is a complete misunderstanding of the purpose of the university. He continues with a similarly disturbing view:
"There came a time when the university was inviting rabid anti-Israel, BDS, rabid anti-Semitic people to come speak. The community was up in arms about it. They looked to the Jewish studies program to stop that.
Emily Alhadeff, who broke the original story in her blog, also displays similar confusion:
The Israel studies position was created in 2017 with the intention of providing a less biased stance on Israel in response to the raft of professors and speakers on the lecture circuit who challenge the legitimacy of Israel's existence.
That is not the language of the endowment agreement, nor is it a mission the University could endorse (though some schools have accepted such gifts and appointed faculty who are explicitly pro-Israel). JTA quoted the language of the agreement:
The endowment language instructs the program "to promote the study of Israel through multiple disciplinary perspectives" and "to integrate the study of Israel into a global context, highlighting the comparative and international relevance of Israel in the Middle East and beyond."
The role of academia is not to promote a particular nation or religion, but to study them all dispassionately. Yes, you may promote knowledge of your subject matter. But promoting knowledge is not the same as promoting a biased viewpoint as Alhadeff's statement does. Alhadeff also erroneously claimed the letter "supported BDS."
A member of the Sephardic community told me that Behar and others had drafted a statement on behalf of the leading Sephardic synagogue demanding Naar be fired over his support for the letter. The effort was derailed at the last minute by community leaders who thought it was ill-advised.
Alhadeff displays some bias in this comment about Halperin's course offerings:
Supporters of the program were caught off guard by oddities from the beginning, too, like the listing of Israel studies courses as Israel/Palestine. "

… I [a local Jewish studies community advisor] called Noam [Jewish Studies chair], and I said I've never heard of Israel referred to as Israel-slash-Palestine. What the hell are you talking about, having truth in education?"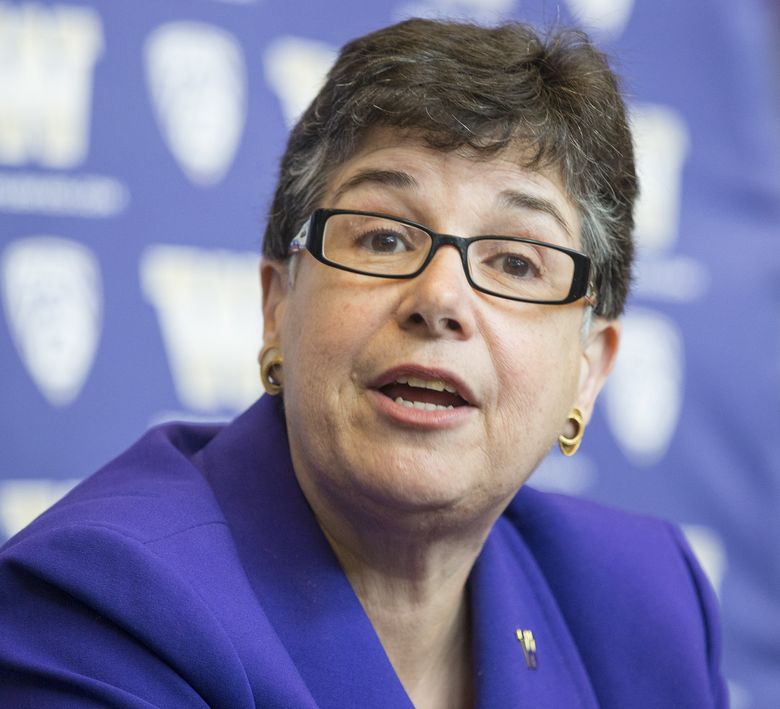 Like it or not, Palestine exists. Whether Seattle Jews acknowledge it or not is not the business of an academic discipline. Its role is to study things as they are, not as someone wishes them to be. And Israel and Palestine both exist and are entwined. Perhaps in a knot of mutual hatred and violence. But they cannot be separated. A real academic like Halperin understands that. Alhadeff, on the other hand, reduces Halperin's perspective–a History BA from Harvard, and years of study and research in her academic discipline, a PhD dissertation and the writing of several distinguished books–to "an angle." And reduces Halperin's body of work to "academic proclivities."
Though Alhadeff does not point to any reference in Halperin's teaching about calling Israel a "settler-colonial state," she manages to misconstrue the concept:
Associating Israel with colonialism feeds into tropes of nefarious Jewish plans for world domination.
Not only is this a fundamental misunderstanding of the concept, it plays on the anti-Semitism card, while misunderstanding what anti-Semitism is. Settler colonialism is a broad concept which takes in many states and regions including the Middle East, but certainly is not limited to Israel. In fact, it associates Israel not with attacks on Jews, but with the same systems established by European powers in their colonies in Asia, Africa and elsewhere. It denotes a power relationship between colonizer and colonized.
Alhadeff's dismissive language concerning the academy is also concerning:
the use of settler colonialism appears to be a primary tool for understanding the modern State of Israel in the academy, and the academy is where truth is made.
StandWithUs: Academic Thought-Police
Donor pulls endowment at WashU over professor's #Israel criticism.
So here's the thing:
Professors have their right to free speech.
But donors to the universities also have their right to free speech. https://t.co/DwIqprWpAJ

— Roz Rothstein (@RozRothstein) February 25, 2022
Rothstein's tweet is, as to be expected from a propagandist, cock-eyed. No one denies Becky Benaroya's right to free speech. But when a donor agrees to make a major gift and signs a legal agreement, the terms are established in it. Donors may not back out of such agreements after the fact, simply because they feel their money is not being used according to their political views. In fact, if they make political demands or restrictions during the gift negotiation process, the University is duty-bound to reject them as imposing extra-academic demands that violate the school's own priorities and values. If the donor objects to restrictions imposed by the agreement or the control the university will exercise in using the funds, s/he can withdraw from the process. But doing so after you have bound yourself legally to make the gift is simply welching on a solemn legal agreement. In fact, the University could, and should have refused to return the gift. It would entirely within its rights to do so, as it had an enforceable agreement with Benaroya.
Rothstein positively crowed about the destruction of the Israel Studies program:
Mrs. Benaroya contacted StandWithUs after learning her endowment was no longer fulfilling the intent of her gift," Roz Rothstein, the organization's CEO and co-founder, told JTA in an email. "We helped her engage with the university to address her concerns but the parties were not able to reach an agreement."
Having worked at the University of Washington as a fundraiser and worked in Jewish organizations for many years, it is highly unlikely this is the way it happened. Very few donors approach a Jewish communal organization unsolicited, and ask for help in destroying a fellow Jewish institution or program. It is far more likely that SWU strategized how to sabotage the careers of all the faculty who signed the letter. Becky Benaroya was their "big fish," because her funding was so crucial to the Jewish and Israel Studies programs. Either they reached out to her directly or someone affiliated with SWU also had a connection to Benaroya. It's much more likely that SWU cultivated this relationship with her by approaching her and inciting her to take action.
The campaign against Halperin was mounted by StandWithUs, which got the ear of Mrs. Benaroya after it got word that Halperin had signed the Gaza statement. It persuaded her to pressure the University to take action against the professor. Many months of negotiations ensued. During these meetings, the University President, Benaroya and Halperin met to hash out their disagreements. However, it was unprecedented that Mrs. Benaroya insisted that SWU staff participate in these meetings. SWU has no academic standing, nor did its director have an academic position or professional expertise to offer. He, in effect acted as a pro Israel enforcer.
Alhadeff's blog post even suggested that the $5-million gift returned to Benaroya would be given directly to SWU. Considering that Benaroya is 97 years-old, one has to worry that SWU may be manipulating an elderly woman in a vulnerable position. Her decision is a devastating statement by a major Jewish philanthropist to turn her back on Jewish and Israel Studies and their role in educating young Jews, and turn instead to supporting a pro-Israel hasbara outfit like SWU. This derogates education and replaces it with propaganda. A telling and depressing statement about the values of our wealthiest Jewish philanthropists.
SWU in fact has a "legal department" whose mission is to "protect" pro-Israel donors giving to universities and to ensure that their money will only fund faculty positions and courses favorable to Israel:
…A donor can help and protect Jewish students — and the cause of Zionism — by including specific conditions in a gift. A family reached out to us in the final stages of their negotiation for an endowed speaker series at a university. The family ardently champions Jewish causes, but had yet to include language in the contract expressly prohibiting the speaker series from becoming a pulpit for anti-Zionist activism…We also helped them craft additional language that clearly expressed the endowment's pro-Israel and Jewish intent.
The group also urges donors to include the fraudulent IHRA "definition" of anti-Semitism in endowment agreements:
…Include contractual language such as, "Part of this endowed fund shall be used to educate about Jewish and Israeli history in a manner that must not meet the IHRA Working Definition of Antisemitism or promote the Boycott, Divestment, and Sanctions movement."
Halperin and the Triumph of Pro-Israel Ideology Over Academic Freedom
Prof. Halperin presented a strong defense of her right to academic freedom, warning of the dangers of bowing to the political prejudices of donors:
"In making the nearly unprecedented choice to return the endowment money — in the absence of any contractual obligation to do so — UW has dealt an immediate blow to the students who have come to rely on the resources of the program, limited our opportunities to bring innovative academic programming, and sent a broader chilling message about the potential material consequences of engaging in principled political speech," she said.

…I…encourage my fellow academics and engaged members of the community to speak out in defense of academic freedom, particularly but not only when it comes to Israel/Palestine," she told JTA. "I also call on communities sympathetic to a more inclusive vision of Israel Studies and Israel/Palestine Studies and committed to the principle of academic freedom to show their support for university departments, centers, and colleagues engaging in such work."
While some donors at universities have protested about the use of their gift and pressured schools against hiring specific faculty to fill an endowed chair, it is unprecedented for a donor to demand return of her funds, the removal of her endowed chair, and the dismantling of an entire academic program. This offers donors total control, not only over the gift itself after it is handed to the university, but permits the donor to make critical academic programming decisions that contradict those of the institution itself. In this case, Pres. Cauce permitted Benaroya to run roughshod over UW's own priorities.
A more favorable interpretation is that Cauce was so disgusted with Benaroya's demands that she felt it was better to wash her hands of her and tell her she can take her money and her demands elsewhere.
Halperin decried Benaroya's recanting the endowment agreement she herself signed, making demands that would violate it:
…She also said there were "donor expectations that were not and could not legally have been stated in the endowment agreement" that became apparent. It became clear, she said, that the the holder of the Benaroya chair was expected to refrain from making "certain political statements" and to "accept the proposition that study of 'modern Israel' is incompatible with the concurrent study of 'Israel/Palestine.'"
Even use of the term "Israel/Palestine" was fraught for the donor and her "advisors" at SWU. They viewed any suggestion that Palestine was a legitimate entity with disgust, believing it had no business being associated in any way with Israel. In other words, Benaroya and SWU reject the notion that "Palestine" exists or should exist. This is a position represented by the farthest right-wing forces in Israel and the Jewish Diaspora. The universal consensus is that not only is there a Palestine, but that it should be an independent state. In effect, Benaroya was demanding that Halperin and the entire University had to adhere to her own far right-wing views on the matter. It is unheard of for a donor to attempt to set a political agenda for an entire university as proven by Cauce56yu7u siding with Benaroya.
Halperin's PhD advisor, David Myers, who holds an endowed chair at UCLA, organized a statement decrying UW's decision. Over 500 Jewish Studies faculty have signed it.
UW Scandal Damages Field of Israeli Studies
The field of Israel Studies is already fraught with controversy over issues of academic rigor. Donors like the pro-Israel Shusterman Foundation and its Israel Institute have pioneered such endowed chairs in order to advance pro-Israel agendas on campus. Like Sheldon Adelson and Michael Steinhardt's Birthright, the campaign for Israel Studies was meant less to advance academic interests and more to promote pro-Israel perspectives in academic discourse.
That being said, there are a few programs at a few campuses at which faculty engage in serious independent study of Israel. In which they discuss and debate these issues in a dispassionate way. Halperin was one of such professor. Her demotion will cast a chill over the entire field. Even those who have pro-Israel views in such departments must realize that if their field is associated with such donor bullying and explicit pro-Israel propaganda, it harms the overall academic reputation of the discipline.
Clearly, the Benaroya controversy offers a terrible precedent for other academic institutions. Major donors will now be empowered to include in endowment agreements language offering them far greater control over formerly academic decisions. It will embolden donors who have already created such chairs to make demands of universities even after the legal agreements have been signed. UW has set an example that it will live to regret.  The University offered this explanation for its decision:
"…The faculty member supported by the endowment expressed views that were not shared by Mrs. Benaroya. Our mission as a university demands that our scholars have the freedom to pursue their scholarship where it leads them. After several months of good faith conversations between the faculty member, UW leadership and the donor, Mrs. Benaroya requested that her gift be returned and we agreed this was the best path forward."
Other schools should sit up and take notice at what's happened here. They could be next. American Association of University Professors should prepare a censure of the Univesity for its abandonment of Halperin and its refusal to support her expression of free speech. The UW academic senate should take up the matter and make a strong protest, as should the Jewish Studies Department itself.  Undoubtedly, the University administration has told faculty not to comment on this. It wants to avoid any public outcry.  Which is one of the reasons I've published this piece.  There should be an outcry.  If there isn't, then at least there will be here.
Professors being recruited to teach at UW should take this example into account.  Academic advisors helping their graduate students begin their careers should take this into account before recommending applying for jobs at the UW.  And high school students applying to college should understand that their professors may not feel that they can express themselves freely either in the classroom or outside it.
The tenets of academic freedom permit faculty to express themselves on a wide range of issues. It was just such a value which the UW decision has abrogated. Now all faculty, but especially those in Jewish Studies will understand that they may not take public positions critical of Israel or on any controversial topic. If they do, their careers and livelihood will suffer.
Israel Studies: Do Universities Give a Damn?
A cynical, but acute view offered to me by a Jewish Studies professor at another institution, noted that Israel Studies programs are largely afterthoughts at most schools. Gifts to establish and fund them are treated as a favor to donors who have far greater wealth they can shower on the University. In Benaroya's case, she and her deceased husband gave $15-million to build Benaroya Hall, Seattle's main concert hall. They gave their entire art collection along with $14-million to the Tacoma Art Museum. In 1997, they funded the Benaroya Research Institute, associated with Virginia Mason Medical Center, with a $3.5-million gift (worth $6-million in today's dollar). Clearly, Mrs. Benaroya is capable of giving far larger gifts than the $5-million for her endowed chair.
Cauce felt between a rock and a hard place. Undoubtedly, the donor made clear to her she wouldn't give another penny to the University unless it bowed to her demands. With an $8.25-billion overall budget, the UW president has bigger fish to fry than a $5-million donation to a small academic unit like Israel Studies. She raises funds for far more important departments like computer science, engineering, the medical and law schools, etc. Benaroya might give far more extensive gifts to the medical school, for example, since she endowed the Virginia Mason diabetes research center.
All this means Prof. Halperin was a sacrificial victim of far large University priorities. Cauce cut her loose because there was a small price she would pay, and because Benaroya's potential future gifts would be far more important to the University than a single faculty member in a backwater program. It's a cynical calculus, but the hard way in which such decisions are made in higher education these days.
I have filed a public records request to the UW's attorney general office asking for all internal and external communications and documents about this matter. I will report further when I receive the material. If any reader knows more about this scandal or has access to related documents, please contact me in total confidence.