BREAKING: Haaretz Reporter, Nir Gontarz, Accused of Partner Violence, Threatening Family Court Judge
חשיפה: כתב "הארץ" ששופטת פסלה עצמה (לאחר שחשה עצמה מאויימת) מהדיון בעניין הסכסוך שלו עם בת זוגו לשעבר הוא ניר גונטז'. העיתונאית שהייתה בת זוגו של גונטז', התלוננה למשטרה כי התנהג כלפיה באלימות
Sharon Shpurer reported in HaMakom that an Israeli reporter for Haaretz had threatened a family court Judge before whom he appeared as a respondent in a custody case. Shpurer did not report that his female partner,  also a Haaretz reporter, filed a police complaint against him charging him with acts of violence against her.  They have a young child and are in the midst of a contentious court proceeding to determine visitation and child support.
During the proceedings, the male reporter grew angry with the female judge's rulings in his case.  He then informed her and the court that he was researching a story for Haaretz on the court itself, including the judge.  He sought documents concerning the court administration and his own case.
The official Israeli canon of journalist ethics declares that:
"Journalists will not place themselves in a situation in which there is a substantial fear of a conflict between their responsibilities as journalisists and any other interest.  Every publication of a journalist in which there is any hint of such a conflict tied to his business, family, or personal interest should be readily revealed…Journalists will not exploit their status, position or power through publication or restraining publication."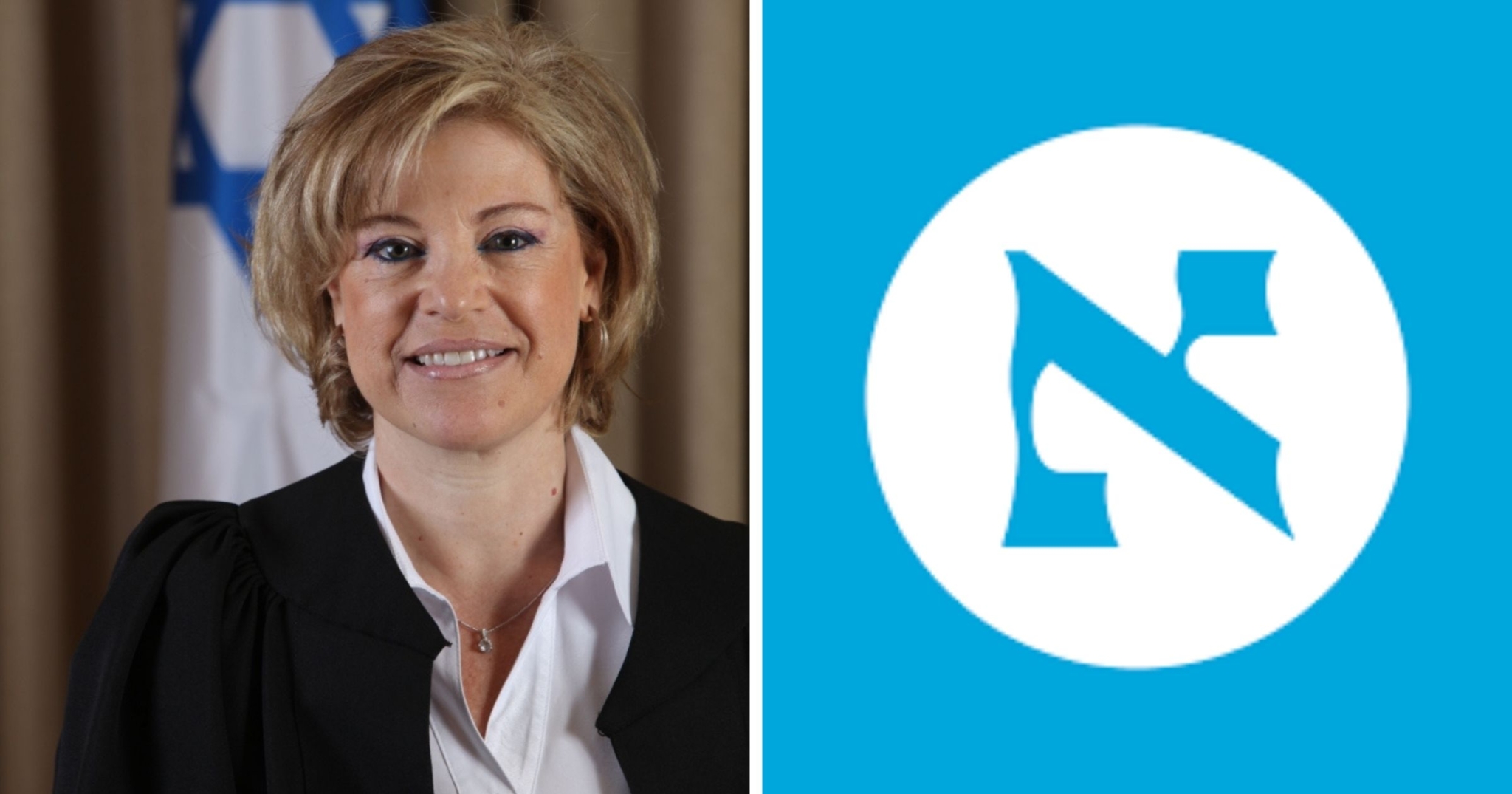 Gontarz clearly violated this provision and no one at Haaretz has held him to account.
The judge, Esther Zitnitski-Rakover, then decided to resign from the case claiming that she felt "threatened" by the reporter's attitude and vitriolic attacks upon her.  A male judge then assumed the case and, after HaMakom appealed the gag order on the case,  decided to release to Shpurer details of the case including the judge's name.  However, there is a gag order prohibiting Shpurer or any Israeli reporter from naming the couple.
HaMakom asked other Israeli media outlets to join in the appeal of the gag order.  But all the major papers refused out of a misplaced sense of solidarity with Haaretz; or the fear that it would sic Nir Gontarz on them to write an unflattering story about their publisher or managing editor.
Thanks to an Israeli source, I can report that the male partner Nir Gontarz, 46.
Gontarz has a reputation as a gonzo journalist who presses the limits of journalism,  even being accused of stalking targets of his stories. He writes a weekly column called, "On the Line," in which he confronts a politician or government official by phone about unflattering issues his "victim" would prefer not to address.
He was a police reporter for many years at Yediot Aharonot and described there as a rude and aggressive type.  In 2008, he received a three-day suspension for photographing the buttocks of one of the producers of the Shabbat supplement.  He then sent the photographs to other male employees who shared a laugh about it.  When one of them displayed it on their computer screen, the woman passed by and saw it.  She was mortified and complained to the human resources department.  Gontarz was then suspended by the editor.  Yet despite this, Haaretz hired him.
When Shpurer approached Haaretz for a statement on the current case, the managing editor, Aluf Benn, told her: "When we have something to say, we will say it."  The publisher, Amos Schocken, said that since no actual article was ever published, no journalistic ethics were even violated.  Gontarz remains at Haaretz and continues to report for it.
I approached both myself and posed the following questions:
Did Gontarz have approval from his editor to write this story on the family court?

If so, did his editor know that he was a party to a case before a family court Judge and that he was requesting documents in his own case for the report he was preparing?

If the editor or others at Haaretz approved the story and knew he was before the court, how did you square this with a journalistic responsibility not to report on a story in which you have a Vested, personal interest?

What is Gontarz's current employment/reporting status at Haaretz? What is Shabtai's status?

Why was the report not published? If it had been approved, but then was stopped before publication–what were the considerations that went into this decision?

The family Court Judge presiding over Gontarz' case resigned saying she felt threatened by him. How do you respond to this claim that a Haaretz reporter as part of his work as a reporter engaged in acts that made a female judge feel threatened?

This case and a number of others involving Haaretz journalists (Yitzhak Laor, Chicky Arad, Ari Shavit, Benny Ziffer, etc.) have given the impression that the leadership of the paper does not take sexual harassement and violence against women as seriously as it should. Further, some feel Haaretz is a Good Old Israeli Boys network in which female reporters & employees are not treated with respect. Can you respond to this in the context of the Gontarz case? What message should Nano Shabtai and her female Haaretz colleagues take from the fact that Gontarz appears to remain working at Haaretz, and you have not thought fit to respond officially to this case except with your statement that when Haaretz has something to say it will say it.
Benn responded:
Thanks for your interest and concern, Richard, but I stick to my message. All the best, Aluf
Schocken, who is a board member of the Press Council, which conducts ethics reviews, did not respond.  But he did send a reply to Shpurer. It reads like it was written by his lawyer:
"To the best of my knowledge, there is no constraint in the Press Association Code of Ethics against what this journalist did.  Nor was such an investigation ever given to Haaretz that was intended for publication there.  Even if such a thing had happened, there certainly would have been full disclosure of the connection of the journalist to the legal matter.  Ethics rules do not deprive a journalist of his rights as a party in a legal case, to make requests including seeking publication of various documents in his case file which are under gag order.  I find it difficult to see why there should be any discrimination in this regard against the journalist just because he is a journalist.
This, in short, illustrates the smug and obtuse approach of Haaretz to such issues. The world is confronting sexual violence and harassement at home and in the workplace. But Haaretz refuses to shine a light in its own home.  It is a Good Old Boys Network, run by and for the Boys.
Gontarz, who threatened the judge with writing an expose of her rulings in his and other cases, either was lying when he claimed that he would publish it in Haaretz.  Or he wasn't lying and he had apprised his editors of his intent to pursue such a story.  If he did, they made a serious error in permitting him to do this.
Nor is this the first case of male Haaretz journalists accused of sexual abuse as noted above.  In fact, there are many others including Ari Shavit, Yitzhak Laor, Benny Ziffer and Roy "Chicky" Arad.  In each of their cases, the paper resisted holding them accountable professionally.  Only in the cases of Shavit and Arad, did they resign.   Laor worked for Haaretz for years after the first charges against him were made.  And he was vigorously defended by Amos Schocken and others there.  Eventually, he did leave as well. Ziffer remains the culture editor of the paper.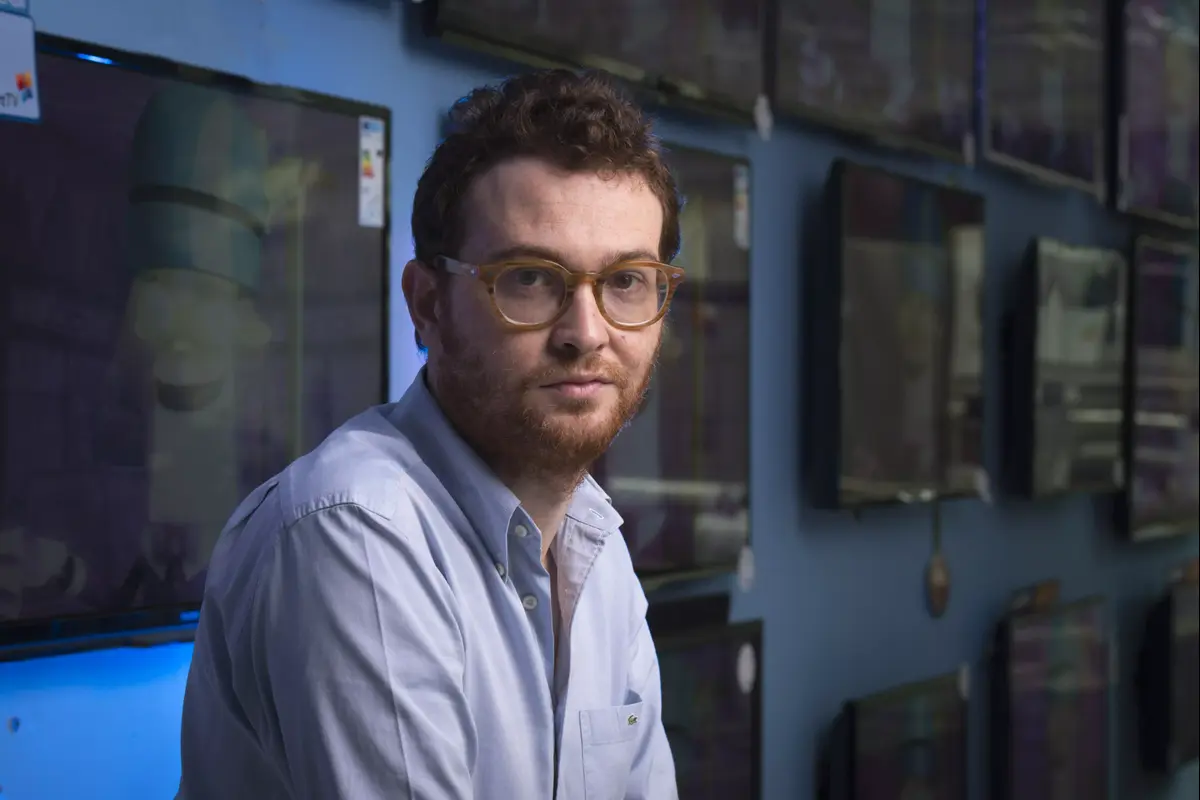 A features reporter who once edited the weekly Shabbat supplement, Moran Sharir, seems to enjoy impunity as well.  In 2014, Mako wrote about a Facebook post published by former Haaretz managing editor, Dov Alfon.  He claimed that Sharir was the first Israeli ever banned by the photo site, Flickr.  After Alfon published this, a female producer responded that Sharir was known for taking photographs under the skirts of women at a club called Riff-Raff.  In her late-lamented blog, Velvet Underground, Dvorit Shargel noticed that many of these images were to be found on his Flickr account.  One of her readers complained to the company, which deleted his account.  But Sharir's career at Haaretz seems secure.
What's a little fun among boys?  At least that's how Sharir explained it in a column he wrote for Maariv in 2007:
I uploaded more than a thousand pictures which offered pleasure to me, my friends, and many strangers who enjoyed living my life via the photos.  Two weeks ago, I tried to access the site and failed.  It didn't recognize me. I tried and tried and then discovered there was no longer a user named "moriss."

I sent a message to the site administrators who responded with a laconic message. It seems I had violated the new user rules and my ticket was cancelled.  Cancelled without warning, without a prior message…

I won't play innocent. I have a very good idea why they took down my page.  Yes, there were pictures there which didn't find favor from all sorts of people.  Yes, these people are prudes.  No, the pictures didn't harm anyone.  They are totally OK from a legal perspective; and as far as I'm concerned from a moral perspective as well.
Though this was written in 2007, it seems that Aluf Benn and Amos Schocken embrace roughly the same views today, 14 years later.  After #MeToo.  After Harvey Weinstein.  After Eyal Golan. After Ari Shavit.  It's shameful and embarrassing. At least it should be.
Haaretz also published columns by Dan Margalit, Natan Eshel and Haim Ramon, each of whom were charged with flagrant cases of sexual harassement.
Haaretz claims to be a liberal socially progressive publication. It regularly covers the excesses of powerful public figures, including cases of sexual harassement.  But apparently it believes the same rules don't apply when it happens at home.  It's a shameless case of moral hypocrisy.
Thanks to the Israeli source who first brought this story to my attention and offered assistance in developing it.