Both Israel and Russia Shared Kerry's Intercepted Phone Calls
Yesterday's report, originating in Der Spiegel that Israel intercepted the telecommunications of Secretary of State John Kerry when he was in flight to the Middle East has just become a much bigger story.  The reporter noted that there were two countries who eavesdropped on Kerry.  But he didn't say which country it was.
My highly-placed Israeli source tells me that the identity of that country is Russia.  At first glance this may appear odd since Israel and Russia maintain a hostile stance about so many issues, especially Syria.  Israel, in fact, has tried to destroy Russian Yakhont surface to sea anti-ship missiles which Putin shipped to Assad.  Israel is also suspected in the past of assassinating Russian generals who were key liaisons to Syria.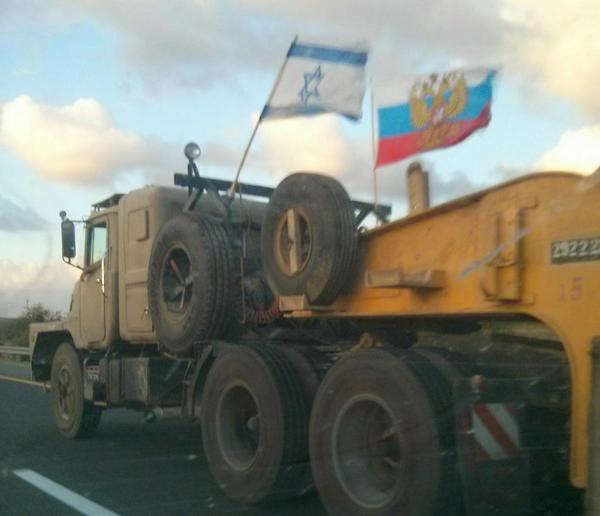 But on the other hand Foreign Minister Avigdor Lieberman, a native of Moldova, has cultivated especially close relations with Russia.  In fact, it's commonly believed among intelligence circles that he is a Russian agent.  But in this particular case, such closeness paid off for both countries.  Israel provides Russia with transcripts of the Kerry calls it intercepts when his plane is within tracking distance.  And Russia does the same when Kerry's calls are intercepted by its agents.
Spiegel implicitly affirmed this with this passage from its report:
"It is probable that the Russians and Chinese were also listening in."
This story is extraordinary for several reasons: hitherto we only knew of Israel sharing intelligence with a limited number of countries including the U.S. and Saudi Arabia.  A collaboration with Russia in which one of the U.S.' closest allies teams up with one of this country's most disliked international leaders is astonishing.  It further reveals that Israel has no ultimate loyalty of allegiance except to itself as narrowly and cynically conceived by its leadership.
While Kerry's position on the Israel-Palestine peace talks was Israel's number one priority, Russia's number one priority was to learn the U.S. plans and position regarding the Ukrainian separatist movement and Russia's involvement with it.  My source had this to say:
…It's a "fruitful ongoing joint venture" initiated by Lieberman thanks to his Moscow connections. Israel provides Russia with recordings of intercepted calls Kerry makes flying over the Middle East, and Russia provides Israel with recordings of calls he makes flying over Central Asia, the Far East & the Pacific Ocean.

The source notes this "joint venture" became extremely important for Moscow since last February – because of the Ukrainian crisis.
In this way, the spying collaboration has been fruitful for both sides.
It also reveals a huge, gaping hole in U.S. telecommunications security.  How is it that calls made on Kerry's plane couldn't be encrypted or protected in some way.  How could our security experts allow such interception to occur?