Aish Kodesh Settlers Brutally Attacked Peace Activists, Now Accuse Them of Inciting Serial Jewish Murder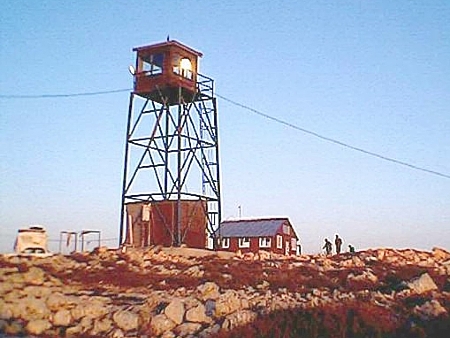 Tonight we'll view the sick, twisted and sociopathic mind of Israel's farthest right-wing settlers.  These are the ones from Aish Kodesh (ironically named "Holy Fire") who brutally assaulted the 61 year-old A. whom I profiled in a post earlier today, breaking his fingers, ribs and stealing several thousands dollars worth of personal property.  A. has filed a police complaint and demanded they investigate the crimes.  Not that this will matter much regarding the outcome, which is always virtually the same: nothing happens.
Now, we see in the far-right nationalist Israeli media, the settler counter-attack against the peace activists, whose real crime was joining with Palestinian farmers to harvest their olive trees.  The charge levelled by the settlers is that the protesters are "anarchists" who are really spies on behalf of Palestinian terrorists, whose plan is to commit a terror attack against Aish Kodesh like the murders of the Fogel family committed in Itamar.  I kid you not.  The chutzpah of these jackals is unbelievable.  In fact, chutzpah doesn't begin to do this justice.  It's really very smart psychopathology, which of course is rewarded by the State when it refuses to hold them accountable for their brutish behavior.
The chief sociopath in today's little drama is Yehuda Hendler, general secretary (or CEO) of the settlement.  He shreis that "hundreds" of radical extremists came to the settlement without any coordination with the IDF.  The event constituted a serious "danger to human life" (his, not the demonstrators' of course):
They [the Israelis] come together with the terrorists [the Palestinian farmers!] to seek intelligence before a terror attack.  We know today that two of the murderers of the Fogels joined the olive harvest in order to learn how best to penetrate the settlement [defenses].

…They [Combatants for Peace] believe that such a slaughter [at Itamar] is a just act.  Now such people accompany the terrorists to other settlements in order to aid in perpetrating future terror attacks.  The claims that they came to harvest olives are lies.  They harvested from aged, sick trees and after three hours left with a few bushels at best.

We hope the IDF will respond to them in a more aggressive manner in future.  We believe the army doesn't react sufficiently aggressively to such provocations and that such future visits must be blocked.
For those who read Hebrew, you'll note the article makes absolutely no reference to the massive level of violence used by the settler thugs.  And of course everything Hendler says is an abject lie.  Everything.  Not a grain or word of truth in any of it.  This is the Big Lie made famous by Goebbels.  People don't believe little lies.  But make you lie big enough, outrageous enough, and people will begin to believe it.  At least in this case, some Israelis will.
These Judeonazis are a poison in the Israeli body politic.  Israel must know that if you don't fight an infection it will eventually turn on you and overwhelm you.  The settlers and their impact on greater Israeli society remind me a bit of Invasion of the Body Snatchers.  An Israel which doesn't fight back aggressively risks being taken over by the pod people.  Soon enough every Israeli will be talking like Yehuda Hendler.  Even those who don't and retain a moderate political perspective will be decoys offered by the pod people to make the world believe they really are reasonable, moderate people.